INTERVIEWS & SPOTLIGHTS: ALLISON JOSEPH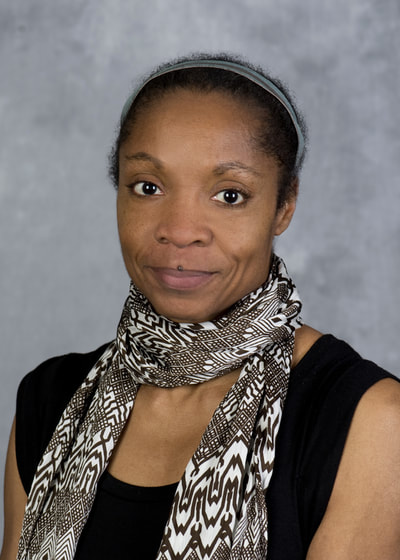 Allison Joseph is the author of several poetry collections, including Confessions of a Barefaced Woman (Red Hen Press, 2018); Worldly Pleasures (Word Press, 2004); and What Keeps Us Here (Ampersand, 1992), winner of the John C. Zacharis First Book Award.
Joseph has received fellowships and awards from the Illinois Arts Council. She teaches at and directs the Southern Illinois University–Carbondale MFA Program in Creative Writing, where she also serves as the editor-in-chief and poetry editor of Crab Orchard Review. She lives in Carbondale, Illinois.
Read the FAWC interview with her below, and register now for Allison's 24PearlStreet course Elegy as Healing Art: The Role of Elegy in Healing Our Wounds, December 6 – December 10, 2021
We often turn to poems in the "big" moments – birth, weddings, death. What do you think it is about poetry that comforts or supports us in these times?
I think it's the comfort of language that we didn't have to make. It's like cake. Cake always tastes better when it's made by someone else. Hearing the words of solace or sorrow in another's language is cathartic.
Do you think that reading and writing elegies transcends cultural relationships to grief, or that this practice is in response to how we as Westerners grieve?
I do think it's a western thing in that we think grieving is over when we've written the poems. I have an inkling that non-western societies would hint that the grieving has just begun when the poem is written.
"Grief" has a connotation of sorrow. How much do the elegies that you engage with uplift or focus on joy?
I find myself writing different kinds of elegies. I write what I've dubbed "ars lacrymosas"–poems about the very process of grief, how grief feels within the body. I have written a lot of those since losing my husband, the great poet and editor Jon Tribble. But I hope I can get to writing more poems about our shared lives–those will be elegies too, but we had a lot of joy between us.
This is your first time teaching with 24PearlStreet. What are some hopes you have for the course, and what do you hope your students take away from the experience?
I hope we can have great conversations–that in talking about elegies, we can talk and write about what we truly treasure. Elegies preserve what matters, and I hope that the class can give individual poets insight into what they should move into the "treasure column."
Register now for Allison's 24PearlStreet course Elegy as Healing Art: The Role of Elegy in Healing Our Wounds, December 6 – December 10, 2021
—
24PearlStreet aims to increase your access to workshops—no matter where you are in the world. To view the entire 24PearlStreet workshop catalog, click here!