INTERVIEWS & SPOTLIGHTS: CHLOE CALDWELL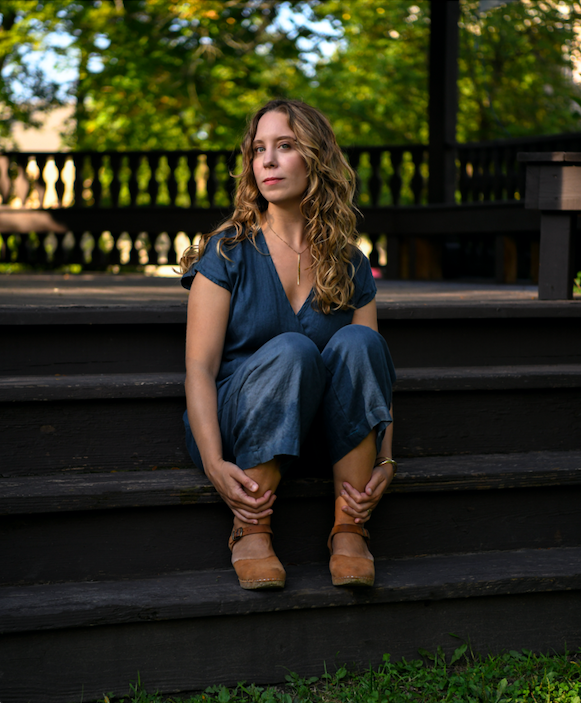 Chloe Caldwell is the author of three books: the essay collection I'll Tell You in Person (Coffee House/Emily Books, 2016), the critically acclaimed novella, WOMEN (SF/LD 2014 and Harper Collins UK, 2017) and Legs Get Led Astray. Her memoir, The Red Zone: A Love Story will publish on April 19th, 2022 from Soft Skull. Chloe's essays have appeared in The New York Times, Bon Appétit, New York Magazine's The Cut, The Strategist, Buzzfeed, Longreads, Vice, Nylon, Salon.com, Medium, The Rumpus, Catapult, Hobart, The Sun, Men's Health, The Nervous Breakdown, and half a dozen anthologies including Goodbye To All That: Writers on Loving and Leaving NYC and Without A Net: The Female Experience of Growing Up Working Class. She lives in Hudson, N.Y. with her family.
Read the FAWC interview with her below, and register now for the 24PearlStreet course Structuring the Novella with Precision, November 15 – December 10, 2021.
Do you think there are certain stories that can only be told in novella form? How does a writer know if what they want to put out into the world is best told in a poem, memoir, novella, short story?
The novella is an excellent container for a love story. I don't mean your average love story of person meets person and falls in love. I'm talking about unconventional love stories: unexpected triangulations, parent/child, friendship as romance. Desire, grief, awakenings—these are all themes I see again and again in novellas.
Novellas are especially great because they can fit in someone's pocket, purse, or fanny pack. You know how sometimes you write a story or essay and you feel you could keep going on, but you don't feel the need to write an entire book? Any time that it happens it could be considered fertile ground for a novella.
Novellas are bound by length – longer than a short story, shorter than a novel. Do you find this structure to be challenging, or freeing?
For me it is freeing! I've never been bound by rules, even loose ones. If anything, I am a total rulebreaker when it comes to writing, since I've had such an unconventional path and never went to school for my MFA or had any formal training. So to have these boundaries around the novella is actually refreshing.
How is teaching the novella format different from teaching essay writing or memoir writing?
The essay and memoir are more unwieldy, and in those genres I believe in digging for meaning and the craft of digression. The novella on the other hand is more action and scene oriented, more urgent and staccato. The novella is slightly less up for interpretation than the essay.
This is your first time teaching with 24PearlStreet. What are some hopes you have for the course, and what do you hope your students take away from the experience?
It is incredible and exciting to be teaching somewhere that some of my writing heroes do (Eileen Myles, Ann Hood!). Hopes: I want to expose the students to writers, authors, and books they haven't known about. Once I read the question, do you feel more or less like writing after spending time in your workshop? I always want the answer for my students to be more. Also: I am known for students becoming friends with one another—some have stayed friends for a decade, so I like to think the students will take away new writer friends and a sense of community.
Register now for the 24PearlStreet course Structuring the Novella with Precision, November 15 – December 10, 2021.
—
24PearlStreet aims to increase your access to workshops—no matter where you are in the world. To view the entire 24PearlStreet workshop catalog, click here!