NEWS
JULY 13, 2020
SUSAN BAKER REISSUES "THE HISTORY OF PROVINCETOWN"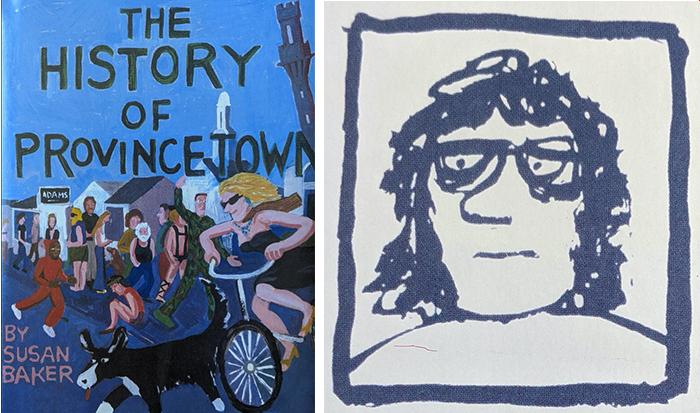 Susan Baker (Visual Arts Fellow 1969-1970) has just reissued her wonderful "painted" book, The History of Provincetown. Originally published in 1999, her book has been reprinted in honor of Provincetown 400, commemorating the Pilgrims' first landing. Baker's paintings and books are available at The Susan Baker Memorial Museum on Shore Road in Truro, MA. Or you can get the Provincetown 400 commemorative hardcover edition for $30 from your local bookseller, including Provincetown Bookshop, Provincetown Art Association and Museum and Salty Market in Truro, MA.
LEARN MORE
JULY 10, 2020
ARGHAVAN KHOSRAVI FEATURED IN UPCOMING EXHIBITION AT THE RACHEL UFFNER GALLERY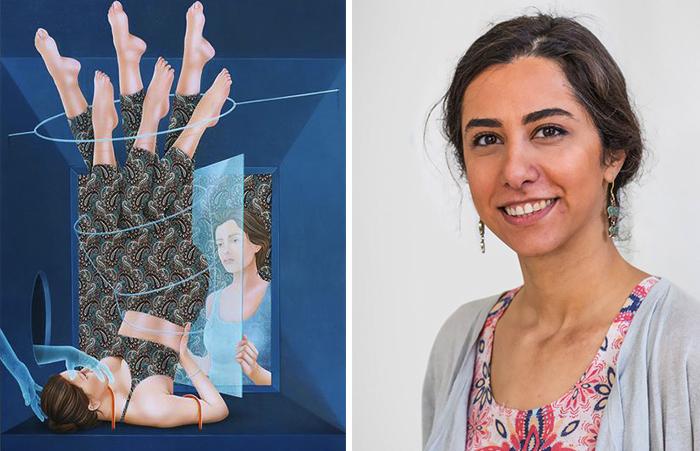 Arghavan Khosravi (Visual Arts Fellow 2018-2019) and Sara Greenberger Rafferty are the featured artists in "Real Life," the upcoming exhibition at the Rachel Uffner Gallery in NYC, NY. The gallery is "very honored to announce its representation of Arghavan. We are thrilled to add her unique voice to our roster which is greatly complimented by her innovative process and highly personal, dynamic imagery." The exhibition runs from July 13 through September 2020.
LEARN MORE
JULY 10, 2020
RAUL DE LARA NOW REPRESENTED BY ETHAN COHEN GALLERY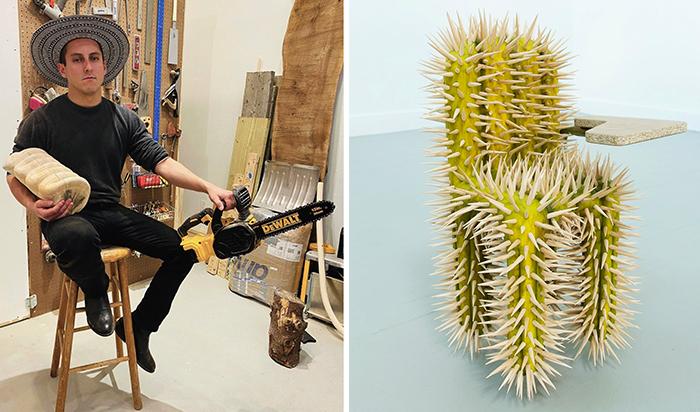 Ethan Cohen Gallery in NYC, NY is pleased to announce its representation of artist Raul De Lara (Visual Arts Fellow 2019-2020). De Lara was a featured artist in the gallery's recent exhibition "Breakout," a group exhibition of groundbreaking artists from diverse backgrounds. Along with De Lara, the show also featured works by Zhang Yanzi, Hugh Hayden, Zhang Hongtu, Pan Xing Lei and Isaac Aden. "In keeping with the dynamic global focus of the gallery, "Breakout" reflected the richness of global contemporary art today."
LEARN MORE
JULY 09, 2020
CATHERINE GAMMON WINS BRIDGE EIGHT FICTION PRIZE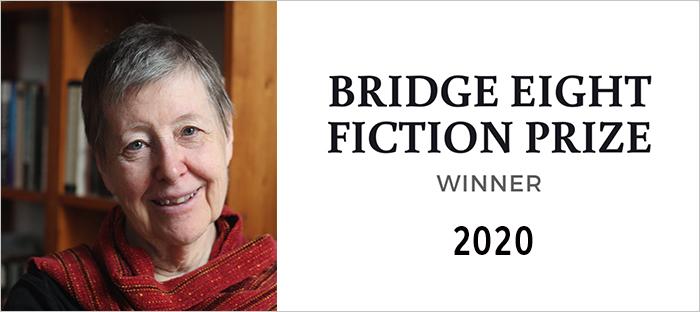 Catherine Gammon (Writing Fellow 1981-1982 and 1977-1978) has just won the Bridge Eight Fiction Prize. The annual prize is a contest for full-length fiction manuscripts, whether they be a novel, a collection of stories, or multiple novellas. "We fell in love with [Gammon's] China Blue quickly and seamlessly as we let the musicality of its prose and the darkness of its characters seduce us into an effortless read. It's an older story that feels modern. It's rich with emotion while feeling sleek and economical with its language." China Blue will be published in Spring of 2021 and Gammon will receive a $1,000.
LEARN MORE
JULY 03, 2020
AUTUMN WALLACE & JANE CORRIGAN AMONG FEATURED ARTISTS IN NEW GROUP EXHIBITION AT GAA GALLERY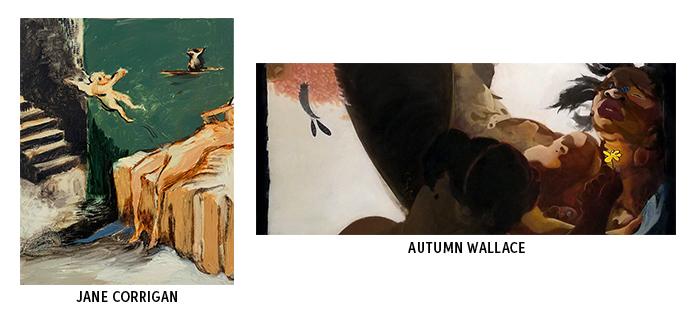 The GAA Gallery in Provincetown, MA has just opened its new group show called, "Repose." Among the featured artists, the exhibition includes work by Autumn Wallace (Visual Arts Fellow 2019-2020) and Jane Corrigan (Visual Arts Fellow 2012-2013). "The artists in "Repose" reveal through observation the theme of the reclining figure and more generally, the topic of rest and repose. This particular time and the period of quarantine and self-isolation that has come with it, has caused most to take a break from their usual fast-paced lives and have spent more time at home." The exhibition runs from July 3 – August 11, 2020. For the duration of "Repose," the gallery will donate 20% of gallery profits for each sale to the Northeast Farmers of Color Land Trust and the Boston Ujima Project in order to help promote positive change and support communities of color.
LEARN MORE
JULY 01, 2020
JOY PRIEST AWARDED 2020 STANLEY KUNITZ MEMORIAL PRIZE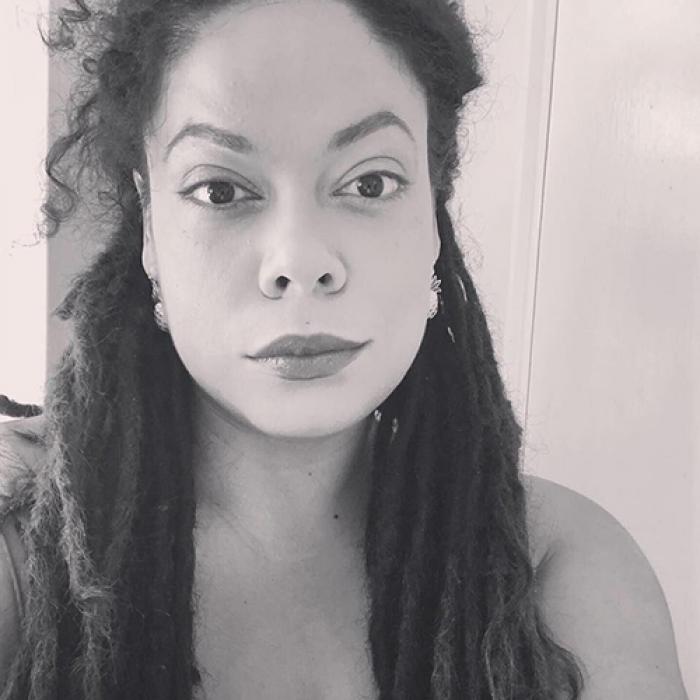 The American Poetry Review has just announced that Joy Priest (Writing Fellow 2019-2020) has been awarded the 2020 Stanley Kunitz Memorial Prize for her poem "A Personal History of Breathing." The Stanley Kunitz Memorial Prize awards $1,000 and publication of the winning poem to a poet under 40 years of age in honor of the late Stanley Kunitz's dedication to mentoring poets. Stanley Kunitz was one of the Founders of the Fine Arts Work Center.
LEARN MORE
JUNE 30, 2020
"I AM DELIBERATE AND AFRAID/ OF NOTHING: POETRY & PROTEST" – FEATURING POET TYEHIMBA JESS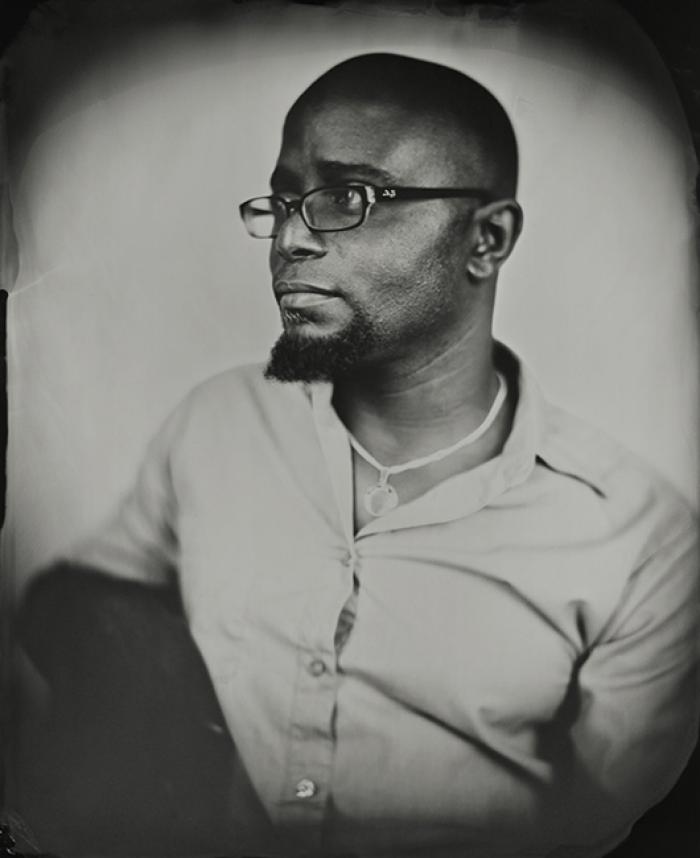 The Mayo Performing Arts Center, Arts in the Community, presents in collaboration with Dodge Poetry Program – "I am deliberate and afraid/ of nothing: Poetry & Protest," featuring Pulitzer Prize winning poet Tyehimba Jess (Writing Fellow 2004-2005) with Marina Carreira, J.C. Todd, Vincent Toro and Rashad Wright. This event was originally scheduled to take place on March 19 but was cancelled due to the COVID-19 pandemic. In light of recent current events, poetry becomes all the more relevant and powerful. These poets speak to issues of people of color, disenfranchisement, as well as hope.
LEARN MORE
JUNE 29, 2020
CLEOPATRA MATHIS' NEW BOOK, "AFTER THE BODY: POEMS NEW AND SELECTED" TO BE RELEASED ON JULY 7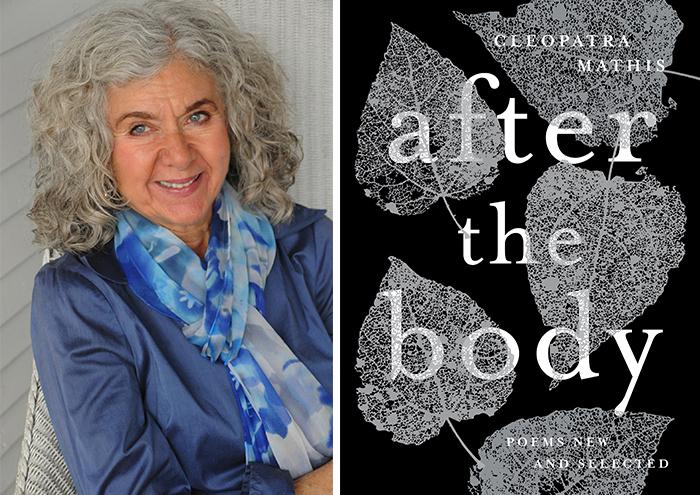 After The Body: Poems New And Selected, a new book of poetry by Cleopatra Mathis (Writing Fellow 1981-1982), will be published by Sarabande Books – a small nonprofit literary press that champions poetry, fiction, and essay and is committed to creating lasting editions that honor exceptional writing. Mathis' book can be ordered through the Sarabande website.
LEARN MORE
JUNE 25, 2020
DUANE SLICK AT ALBERT MEROLA GALLERY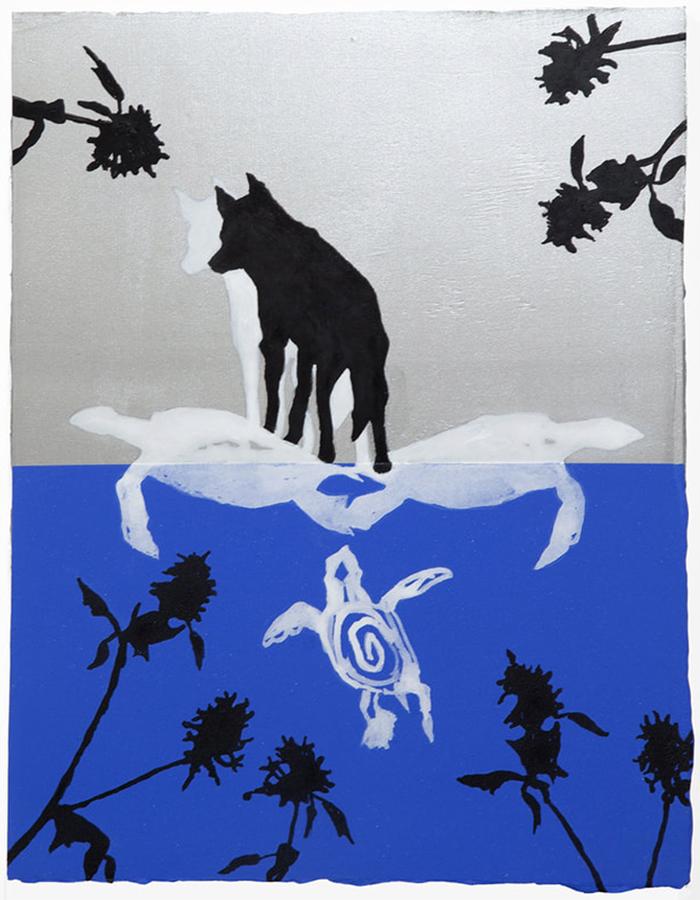 "Arias for a Coyote Opera," a solo exhibition at the Albert Merola Gallery in Provincetown, features new works from artist Duane Slick (Visual Arts Fellow 1991-1992 and 1990-1991). The exhibition runs from June 26 – July 15, 2020. In addition to showcasing Slick's beautiful images, the gallery website also links to a video walkthrough of the exhibition. Image: Coyote's Return, 2020, acrylic on panel, 14" x 11"
LEARN MORE
JUNE 25, 2020
JENNIFER TSENG, EMILY SHELTON & KELLE GROOM AWARDED 2020 ARTIST FELLOWSHIPS
Jennifer Tseng – Poetry (Writing Fellow 2001-2002 and 2000-2001), Emily Shelton – Fiction (Writing Fellow 2003-2004) and Kelle Groom – Creative Nonfiction (Fine Arts Work Center Director of Education Programs) – have just been awarded 2020 Artist Fellowships from the Mass Cultural Council. These Fellowships recognize exceptional work by Massachusetts artists across a range of disciplines, catalyze artistic advancement and pave the way for creative innovation of enduring cultural value. Poet and fiction writer Tseng is the author of The Passion of Woo & Isolde, Mayumi and the Sea of Happiness and three award-winning collections of poetry – The Man With My Face, Red Flower, White Flower and Not so dear Jenny. Shelton's fiction has appeared in Chicago Review, Kenyon Review, Quarterly West and Seneca Review, among other journals – she is currently working on a novel. Groom is the author of a memoir, I Wore the Ocean in the Shape of a Girl and four books of poetry including Underwater, Luckily, Five Kingdoms and most recently, Spill.
LEARN MORE