NEWS
JUNE 24, 2020
FARM PROJECTS PRESENTS "TIME BEING/S" – A SOLO EXHIBITION BY BERT YARBOROUGH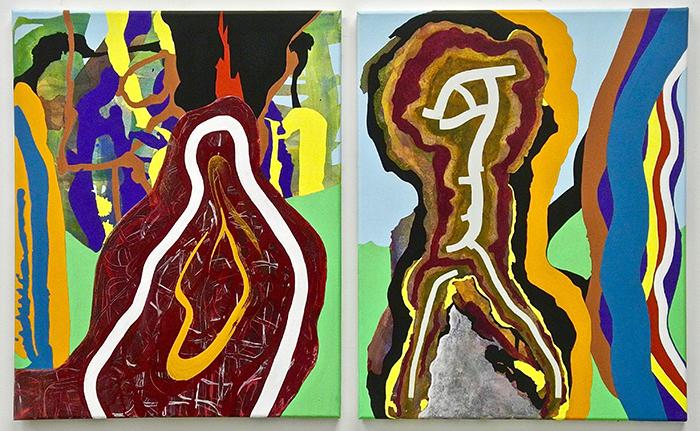 farm PROJECTS in Wellfleet, MA will be featuring a new exhibition by master painter Bert Yarborough (Visual Arts Fellow 1977-1978 and 1976-1977, and the Work Center's Visual Arts Committee Chair). Titled, "Time Being/s," the show presents printed matter, sculptural installation, paintings and drawings that document both human thought and spiritual application. In his installation Materia Prima: Signs and Portents, Yarborough curates a collection of painted and found objects that he describes as "an attempt to transform matter into spirit." This tactile assortment of fragments comprises a living archive of color and movement, a record of the artist's eye and its keen visual engagement with the physical world. The exhibition will run from July 3-19, 2020. Image: Holies, 2019, acrylic, gouache and Flash é, ink and watercolor on 2 canvas panels, 20″ x 16″ each.
LEARN MORE
JUNE 24, 2020
VICKY TOMAYKO SHOWS NEW WORKS IN "PROXIMATE" – A GROUP EXHIBITION AT SCHOOLHOUSE GALLERY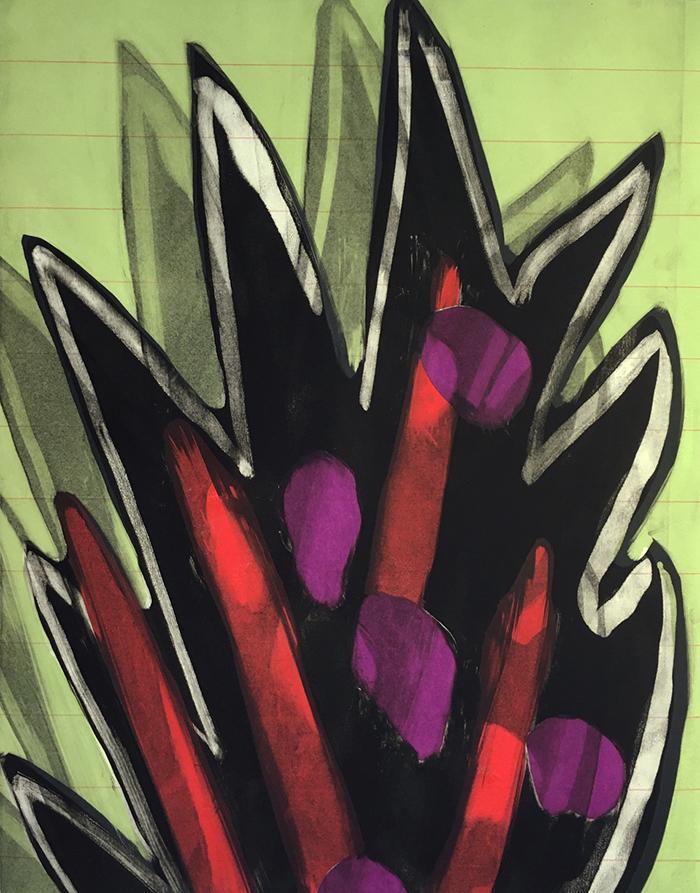 Vicky Tomayko (Visual Arts Fellow 1985-1986 and the Work Center's Print Studio Manager) will be sharing new work in an upcoming group exhibition called "Proximate" at the Schoolhouse Gallery in Provincetown. Vicky states, "As an artist in the world I am attempting to pay attention. The works are not political or social in nature but they are filtered through observation, reflection, and sensitivity towards all that is happening. They are intended to help in finding a way forward that includes a celebration of nature. The images I create are not perfect, not completely joyful. They approximate reality." The exhibition will run from July 3-19, 2020. There will be an Instagram Live Walkthrough on Friday, July 3, 2020 at 7PM. Image: Mother Tongue, 2020, monoprint, 26″ x 20"
LEARN MORE
JUNE 22, 2020
WE REMEMBER CHRIS BUSA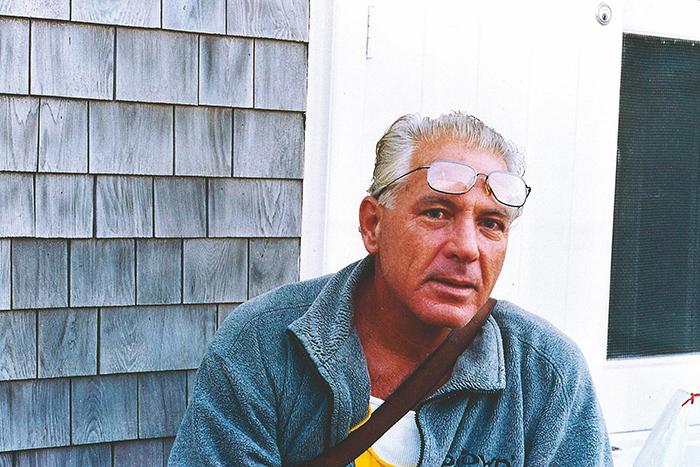 The Work Center was saddened to learn of the passing of Chris Busa, a long-time friend of our organization and supporter of the arts in our Provincetown community and the Outer Cape. "Always a champion of the Work Center, Chris kindly befriended me upon my arrival at FAWC," recalls Richard MacMillan, Executive Director. "He welcomed me into his home to talk about the Work Center, share his ideas for promoting local artists and writers, and to recount much of the history of our art community. I deeply appreciated his warmth, caring and listening. He will be deeply missed by us all." Photo above: Renata Motherwell.
LEARN MORE
JUNE 22, 2020
VIRTUAL EVENTS AT THE WORK CENTER

Although the Work Center remains temporarily closed, the wonderful work of our creative community continues. With the postponement of the Summer Program until 2021, we are committed to staying connected with our greater Work Center community in new ways. Look for our regular communications about weekly, virtual conversations and events with many of our Fellow and faculty poets, writers and artists who will be engaging in conversations with you from their homes and studios. Image above: Pete Hocking, For My Prayer Has Always Been Love (detail), 2019, oil on panel, 36" x 36"
LEARN MORE
MAY 22, 2020
WE REMEMBER MARY ARMSTRONG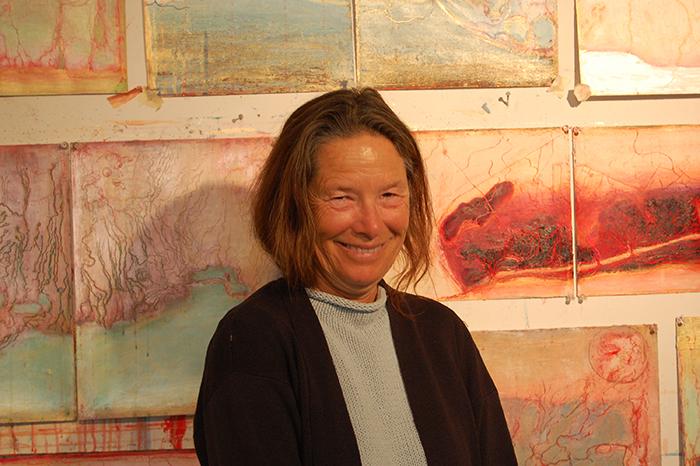 Sadly, Mary A. Armstrong (two-year Visual Arts Fellow 1979-1981) suddenly passed away on May 14, 2020. An accomplished painter, Mary had numerous exhibitions with Victoria Munroe Gallery in Boston and New York City, and the Cross Mackenzie Gallery in Washington, DC. Her most recent exhibition, Conditions of Faith, was at the McMullen Museum of Art, Boston College in 2019. According to her family, "Mary lived and did everything with a burning bright intensity. Like her gardens, her life was rich in color and alive with the love of family and dedicated friends." Memorial contributions may be made to the Fine Arts Center in Provincetown and the Ballenglen Arts Foundation.
LEARN MORE
MAY 15, 2020
PAUL LISICKY & ALEXANDER CHEE – INTERVIEWS FROM QUARANTINE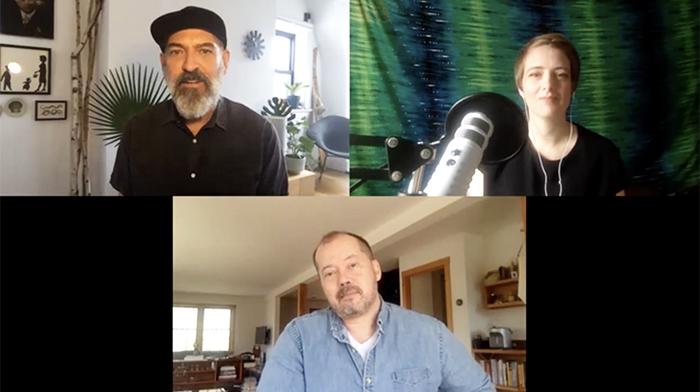 In the second episode of the Literary Hub's LIC Reading Series – "Alumni Interviews From Quarantine," host Catherine LaSota talks with writers Paul Lisicky (Writing Fellow 1992-1993 and 1991-1992), author of Later: My Life at the Edge of the World and Alexander Chee, author of How to Write an Autobiographical Novel.
LEARN MORE
MAY 13, 2020
"FUCK THE BREAD. THE BREAD IS OVER." SABRINA ORAH MARK WRITES FOR THE PARIS REVIEW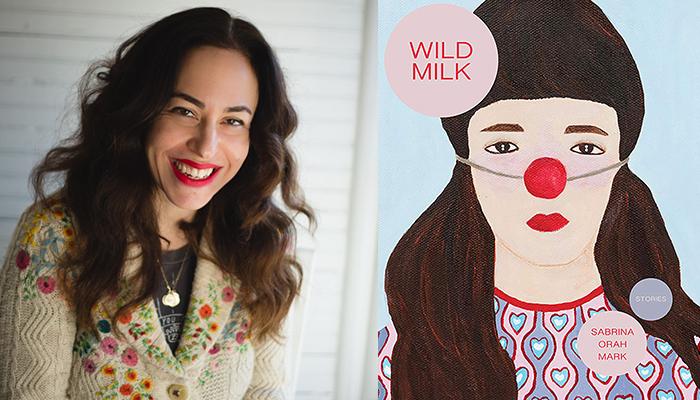 Sabrina Orah Mark (Writing Fellow 2002-2003) and faculty member of the Work Center's Online Writing Program (24PearlStreet), has been writing a wonderfully entertaining and highly praised monthly column for The Paris Review on fairytales and motherhood entitled "HAPPILY." She is the author of the poetry collections, The Babies and Tsim Tsum, and her first book of fiction, Wild Milk. Check out her new summer online writing class, "Writing Into the Silences" at FAWC.ORG/24.
LEARN MORE
MAY 06, 2020
PHYSICAL DISTANCING: VOICES AND ART FROM THE PANDEMIC

Peggy Gillespie is proposing a fundraising project for writers and artists needing support during this pandemic. Although the final format for the project is still in the planning stages, she has begun inviting interested writers and visual artists to reach out to her with poems, short prose, art and photographic pieces for inclusion in the project. All proceeds from sales of "Physical Distancing: Voices and Art From the Pandemic" will be donated to the Fine Arts Work Center, PEN and other nonprofit organizations. For more information, please click below to email Peggy Gillespie directly.
LEARN MORE
MAY 06, 2020
ONCE UPON A TIME: NARRATIVE IN ART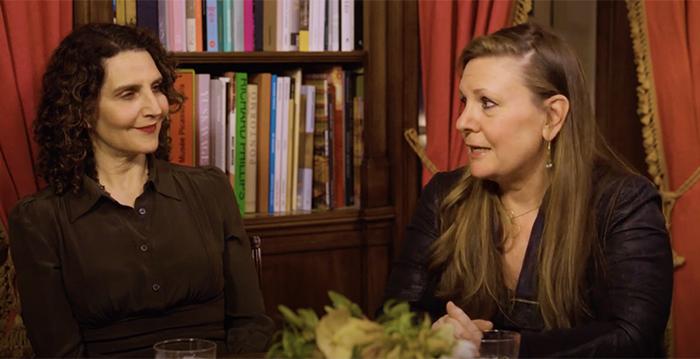 Watch a discussion led by Kelly Taxter, the Jewish Museum's Barnett and Annalee Newman Curator of Contemporary Art, with Lisa Yuskavage (Visual Arts Fellow 1986-1987), artist Rachel Feinstein and filmmaker Tamara Jenkins – recorded on the evening of March 12th, 2020.
LEARN MORE
MAY 01, 2020
FELLOWS MICHAEL MENCHACA & KAMBUI OLUJIMI ARE FINALISTS FOR 2020 CREATIVE CAPITAL AWARDS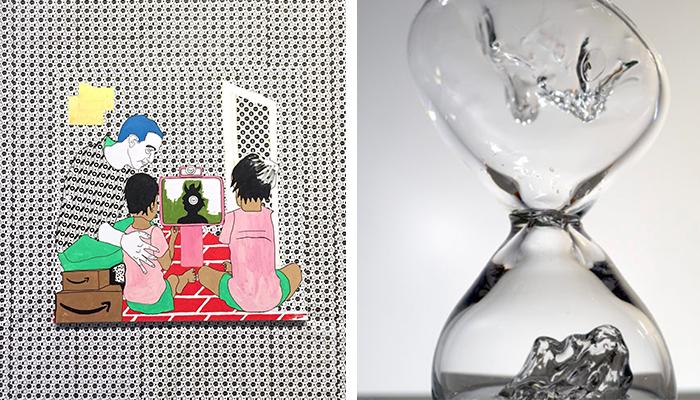 The "On Our Radar 2020" finalists for the 2020 Creative Capital Award grants have just been announced. Michael Menchaca's (Visual Arts Fellow 2015-2016) Codex Silex Vallis (The Silicon Valley Codex) project (above left) and Kambui Olujimi's (Visual Arts Fellow 2007-2008) Sublimation project (above right), have both advanced to the final round. The award supports artists with up to $50,000 in project funding, advisory services, career advancement resources and national networking opportunities.
LEARN MORE