NEWS
MAY 06, 2020
ONCE UPON A TIME: NARRATIVE IN ART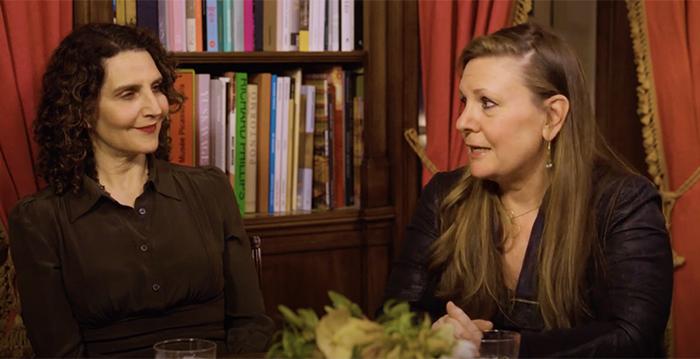 Watch a discussion led by Kelly Taxter, the Jewish Museum's Barnett and Annalee Newman Curator of Contemporary Art, with Lisa Yuskavage (Visual Arts Fellow 1986-1987), artist Rachel Feinstein and filmmaker Tamara Jenkins – recorded on the evening of March 12th, 2020.
LEARN MORE
MAY 01, 2020
FELLOWS MICHAEL MENCHACA & KAMBUI OLUJIMI ARE FINALISTS FOR 2020 CREATIVE CAPITAL AWARDS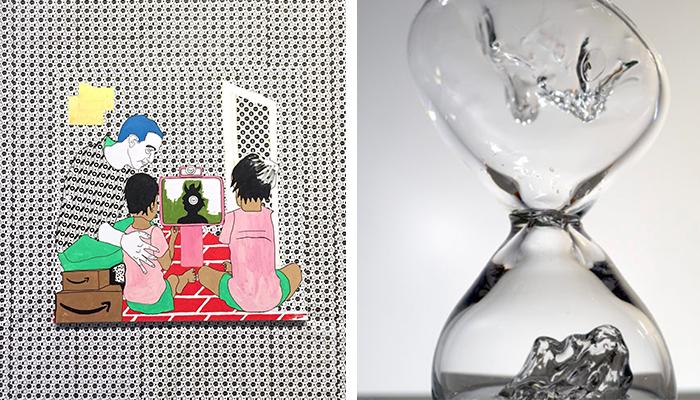 The "On Our Radar 2020" finalists for the 2020 Creative Capital Award grants have just been announced. Michael Menchaca's (Visual Arts Fellow 2015-2016) Codex Silex Vallis (The Silicon Valley Codex) project (above left) and Kambui Olujimi's (Visual Arts Fellow 2007-2008) Sublimation project (above right), have both advanced to the final round. The award supports artists with up to $50,000 in project funding, advisory services, career advancement resources and national networking opportunities.
LEARN MORE
APRIL 30, 2020
A CONVERSATION WITH POETS MAJOR JACKSON & SONIA SANCHEZ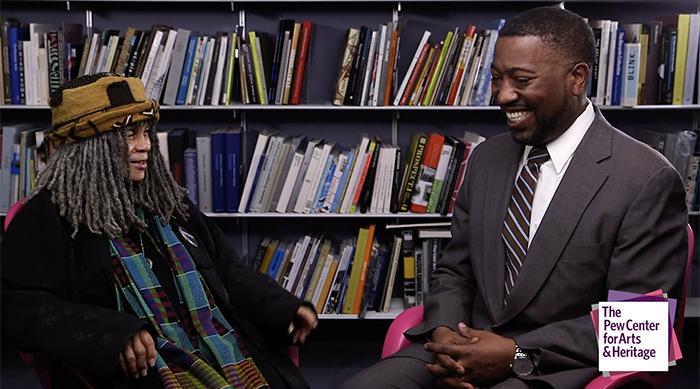 Celebrating National Poetry Month, the Pew Center for Arts & Heritage has just released an incredible conversation between award-winning poets, Major Jackson (Writing Fellow 2000-2001) and Sonia Sanchez. Originally filmed in 2017, this full-length piece has just recently been released. Hear Sanchez talk with Jackson (himself a former student of Sanchez's) about her artistic legacy and share stories from her life as a writer, teacher, and activist.
LEARN MORE
APRIL 30, 2020
MIRIAM BIRD GREENBERG NAMED DISTINGUISHED VISITING WRITER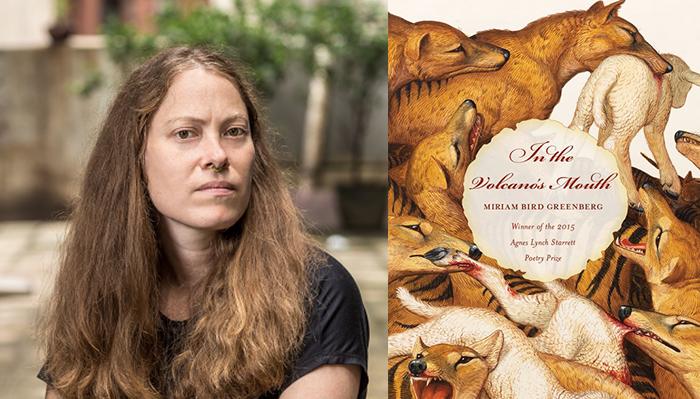 Miriam Bird Greenberg (Writing Fellow 2012-2013) has been named as the 2020-21 Distinguished Visiting Writer for Cornell College's Center for the Literary Arts. Award-winning author of In the Volcano's Mouth, Greenberg will teach a documentary poetry class entitled, "Fieldwork: Poetry as Investigative Practice" during which students will discover how fieldwork can inform and enrich creative writing.
LEARN MORE
APRIL 29, 2020
"THEY CAME TO MAKE ART IN ISOLATION; THE PANDEMIC FORCED THEM TO STAY"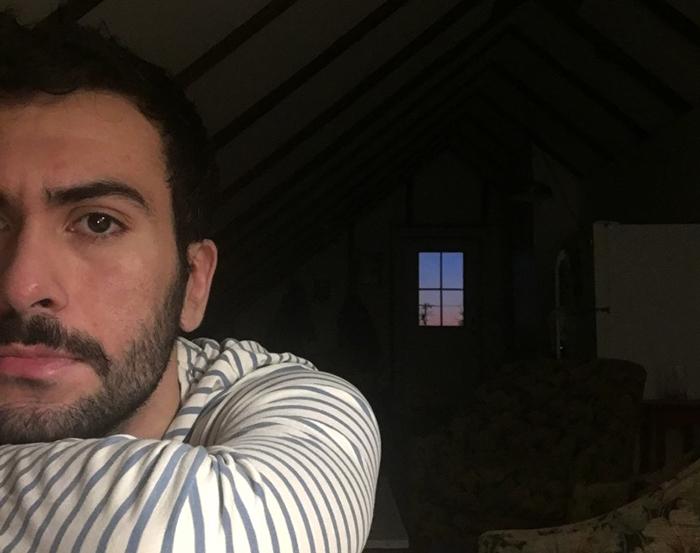 The Los Angeles Times has just published a story about the Work Center and other residency programs, and how artists and writers are managing the unforeseen difficulties they face with their residencies, during the COVID-19 pandemic. Photo above: Francisco Marquez (Writing Fellow 2019-2020) quarantined in his Provincetown, MA studio.
LEARN MORE
APRIL 29, 2020
NICOLE TEREZ DUTTON TAPPED AS EDITOR AT KENYON REVIEW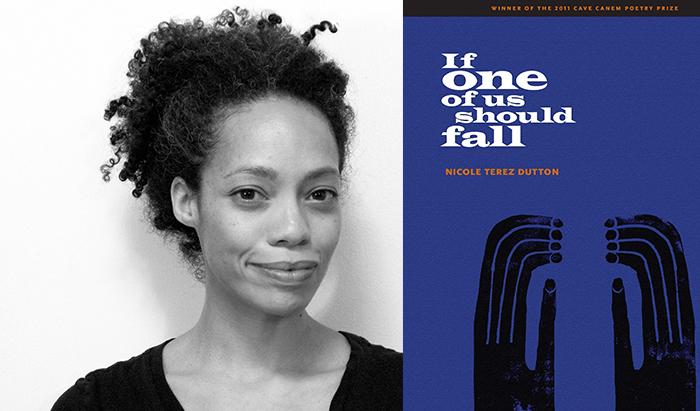 The Kenyon Review has just announced that its new editor will be acclaimed poet Nicole Terez Dutton (Writing Fellow 2011-2012). Author of the poetry collection, If One Of Us Should Fall, Dutton will join the Review on July 1, 2020 as its 14th editor.
LEARN MORE
APRIL 28, 2020
KAHN + SELESNICK – "MADAME LULU'S BOOK OF FATE"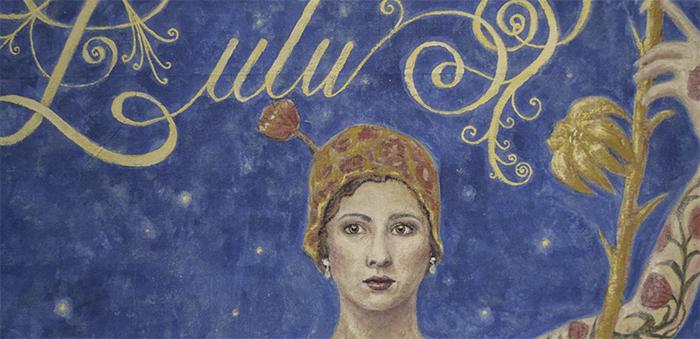 Kahn + Selesnick's (Visual Arts Fellows 1994-1995) new exhibition, "Madame Lulu's Book of Fate," recently opened at Robischon Gallery in Denver, CO. The gallery is pleased to present the exhibition through a Virtual Viewing experience. Listen to the New York-based artist duo explore the latest installment of their Truppe Fledermaus narrative, further animated in photographs, drawings, sculptures and a large-scale painting of the central carnival character, Madame Lulu.
LEARN MORE
APRIL 28, 2020
HIROYUKI HAMADA – ARTIST PROFILE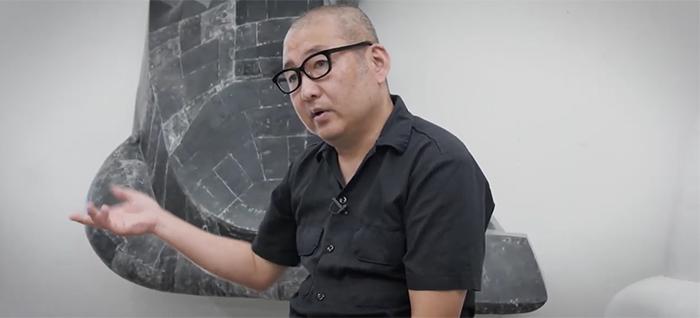 Bookstein Projects in New York City has begun a wonderful series of profiles featuring the voices and works of some of their artists. The second in the series features Hiroyuki Hamada (Visual Arts Fellow 1995-1996) speaking from his studio sharing thoughts about his work, his inspiration and his process.
LEARN MORE
APRIL 28, 2020
JENNIFER SULLIVAN – "WITHOUT LONELINESS"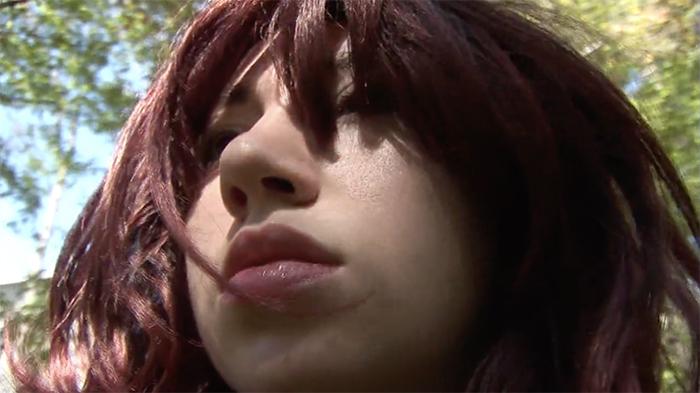 Jennifer Sullivan (Visual Arts Fellow 2000-2001) had been scheduled for a two-person March exhibition – "Without Loneliness" – inside Julius Caesar Gallery in Chicago. Due to the public gathering restrictions during the Covid-19 pandemic, their physical show has been postponed. In the meantime, you can stream her video works online.
LEARN MORE
APRIL 14, 2020
CURRENT VISUAL ARTS FELLOW JAKE TROYLI ADDS HIS ARTWORK TO MILANO ART GUIDE'S "COLOURING BOOK"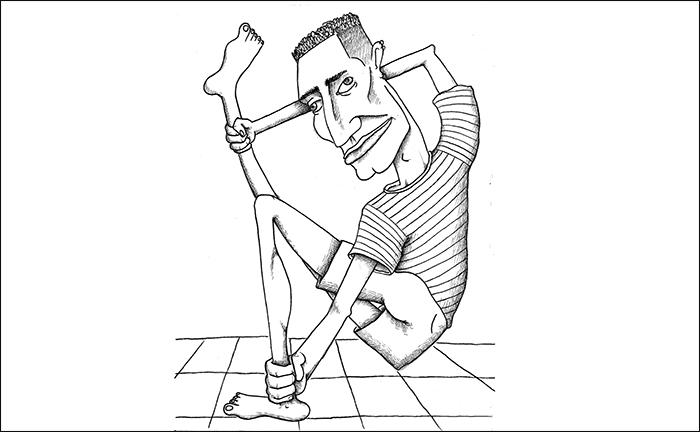 To help make distancing and containment a little less burdensome in these challenging times, Rossella Farinotti and Gianmaria Biancuzzi invited contemporary artists from different generations to create images for "The Colouring Book" project. Jake Troyli's (Visual Arts Fellow 2019-2020) image, Contortionism, is #0202. Everyone from home can browse the coloring book, download the A4-sized drawings to their devices or print them. Farinotti and Biancuzzi hope that, "coloring them will bring a bit of distraction to everyone quarantined at home – whether they're alone, with family or with flatmates."
LEARN MORE