NEWS
JULY 09, 2021
THE FINE ARTS WORK CENTER REMEMBERS POET, ESSAYIST, AND WRITING FELLOW APRIL FREELY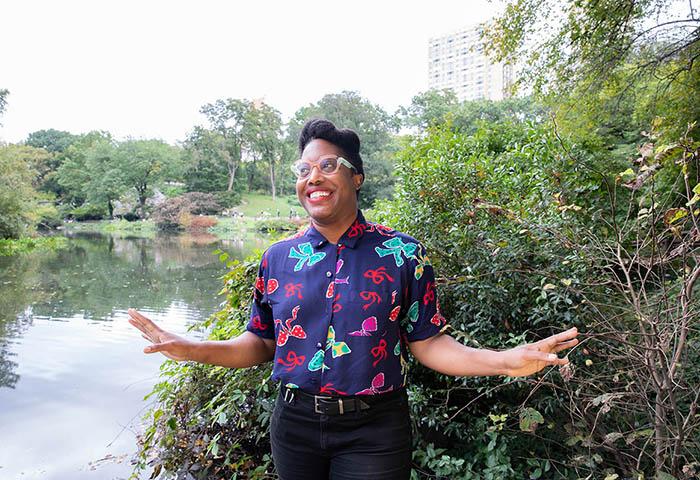 It is with tremendous grief and sadness that the Fine Arts Work Center remembers our friend, colleague, and Fellow April Freely. April was selected as a Writing Fellow in 2014-2015 and then returned to the Fine Arts Work Center in Provincetown as a second-year Fellow in 2017-2018.
LEARN MORE
JULY 01, 2021
"GIVE MY LOVE TO THE SAVAGES" – CHRIS STUCK'S DEBUT COLLECTION AVAILABLE JULY 6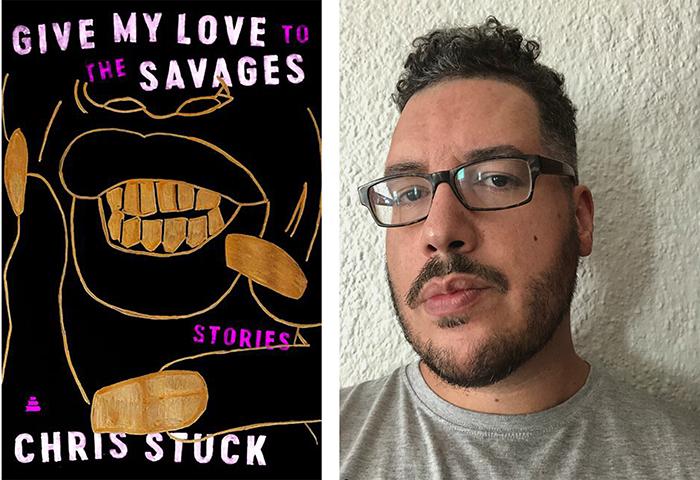 Give My Love to the Savages, a provocative and raw debut collection of short fiction by Chris Stuck (Writing Fellow 2006-2007 and 2001-2002), will be published by Amistad/HarperCollins on July 6. "The nine tales in Give My Love to the Savages illuminate the multifaceted Black experience, exploring the thorny intersections of race, identity, and Black life through an extraordinary cast of characters. From the absurd to the starkly realistic, these stories take aim at the ironies and contradictions of the American racial experience. Chris Stuck traverses the dividing lines, and attempts to create meaning from them in unique and unusual ways. Each story considers a marker of our current culture, from uprisings and sly and not-so-sly racism, to Black fetishization and conservatism, to the obstacles placed in front of Black masculinity and Black and interracial relationships by society and circumstance."
LEARN MORE
JUNE 25, 2021
JENNIFER PACKER – SOLO EXHIBITION AT MOCA LOS ANGELES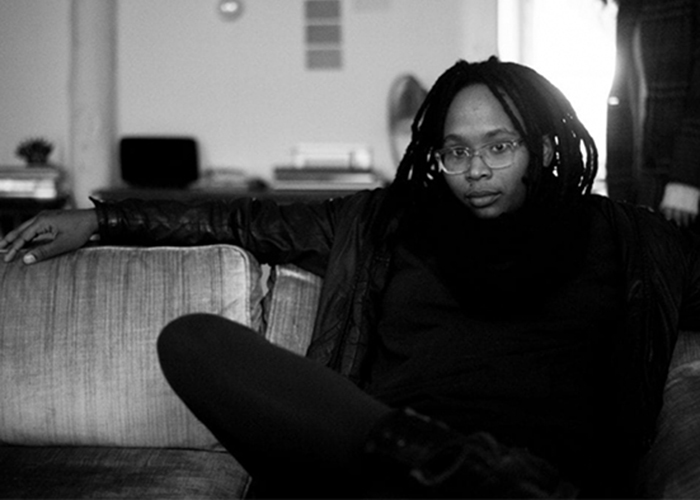 "Every Shut Eye Ain't Sleep," is the title of the West coast debut exhibition of New York-based artist Jennifer Packer (Visual Arts Fellow 2015-2016 and 2014-2015) at the Museum of Contemporary Art (MOCA) in Los Angeles. The show features 26 paintings and works on paper, many of which were produced in the last year. "In recent years, Packer has received increasing acclaim for her intensely lyrical and emotionally nuanced portraits of friends and family members, as well as numerous floral paintings memorializing those killed by police violence. Rendered in virtuosic lyrical style and layered intensity, Packer's drawings and canvases surface representations of intimacy, embodiment, and loss. They mark an important new direction in figurative painting and were featured prominently in the 2019 Whitney Biennial. Organized by MOCA Senior Curator Bennett Simpson, this exhibition presents new and recent works by Packer." The exhibition runs from July 1, 2021 through February 21, 2022. Image above left: Idle Hands, 2021, oil on canvas, 90" x 84" Photo: A.H. Jerriod Avant
LEARN MORE
JUNE 17, 2021
ARCHITECTURAL TOURS OF THE WORK CENTER'S CAMPUS TRANSFORMATION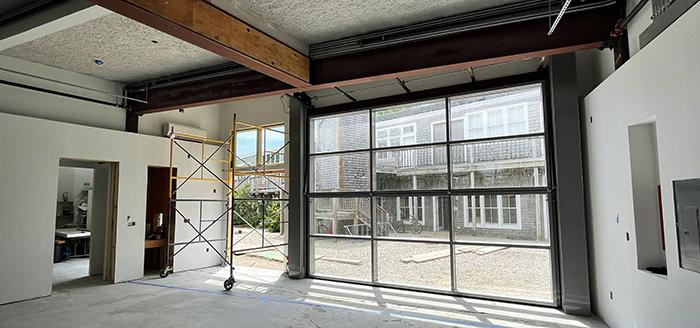 Please join us for a free public tour of the Work Center's campus transformation now underway. Led by architect Bruce Skiles Danzer, Jr., AIA (LAB [3.2] Architecture and a Work Center Trustee), visitors will have the opportunity to discover more about the rich history of the Work Center and learn about all the exciting changes now taking place across the campus. Public tour dates include – Friday, July 2 at 10AM, Friday, July 16 at 10AM and Friday, July 30 at 10AM. Please click below to learn more and to register for a tour. Photo: courtesy Bruce Skiles Danzer, Jr.
LEARN MORE
JUNE 16, 2021
FIRELEI BÁEZ'S MONUMENTAL SCULPTURE OPENING AT THE ICA/BOSTON WATERSHED

The Institute of Contemporary Art/Boston's ICA Watershed will feature a newly commissioned, monumental sculpture by acclaimed artist Firelei Báez (Visual Arts Fellow 2013-2014). "In her largest sculptural installation to date, the artist reimagines the archeological ruins of the Sans-Souci Palace in Haiti as though they were revealed in East Boston after the sea receded from the Watershed floor. The Watershed's location – in a working shipyard and as a trade site and point of entry and home for immigrants over decades – provides a pivotal point of reference. Báez embeds Sans-Souci within the geological layers of Boston, where histories of revolution and independence are integral to the city's identity. This site-specific installation will invite visitors to traverse passageways and travel through time, engaging with streams of influence and interconnectedness." The installation opens July 3 and runs through September 6, 2021. Rendering: Nate Garner
LEARN MORE
JUNE 09, 2021
ESTEBAN DEL VALLE BEGINS HIS NEW MURAL FOR THE PROVINCETOWN PUBLIC ARTS FOUNDATION

Esteban Del Valle (Visual Arts Fellow 2017-2018 and 2012-2013) has just begun painting his new mural for The Provincetown Public Arts Foundation's first public art project in Provincetown. Esteban's mural is located on the west-side alley wall of Marine Specialties on 235 Commercial Street – a space donated by the Patrick family. "Founded by Romolo Del Deo, Lise King, Dani Niedzieldski, Karen Ojala, Stan Sikorski and Samuel Tager, Provincetown Public Art Foundation seeks to fund, place, and preserve public art in Provincetown." left photo: courtesy Sara Siegel, right photo: courtesy Albert Merola Gallery
LEARN MORE
JUNE 09, 2021
MEET OUR 2021-2022 INCOMING FELLOWS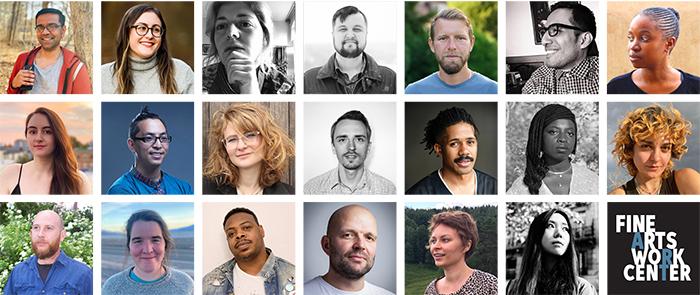 The Fine Arts Work Center is pleased to announce its incoming 2021-2022 Fellows, an exceptional group of emerging artists and writers selected from a pool of more than 1300 applicants from across the globe. The incoming Writing Fellows are Shastri Akella, Sterling HolyWhiteMountain, Vedran Husić (returning, second-year Fellow), Gothataone Moen, Zeynep Özakat, Laura Cresté, Tracy Fuad, Eduardo Martinez-Leyva, Samyak Shertok, and H.R. Webster. The incoming Visual Arts Fellows are Austin Ballard (returning, second-year Fellow), Kevin Brisco Jr., Widline Cadet, Sara Emsaki, Nick Fagan, Elizabeth Flood, Lavaughan Jenkins, Peter Pothoven (returning, second-year Fellow) Tinja Ruusuvuori and Sichong Xie. The Work Center is also pleased to welcome painter and master printer Andrew Mockler (Visual Arts Fellow 1990-1991) as incoming Chair of the Visual Arts Committee and poet Mark Wunderlich (Writing Fellow 1996-1997 and 2000-2001) as Chair of the Writing Committee. The Visual Arts and Writing Committees are vital to the successful administration of the Work Center's signature Fellowship.
LEARN MORE
JUNE 02, 2021
SABLE ELYSE SMITH NAMED ONE OF 16 LGBTQ VISUAL ARTISTS TO KNOW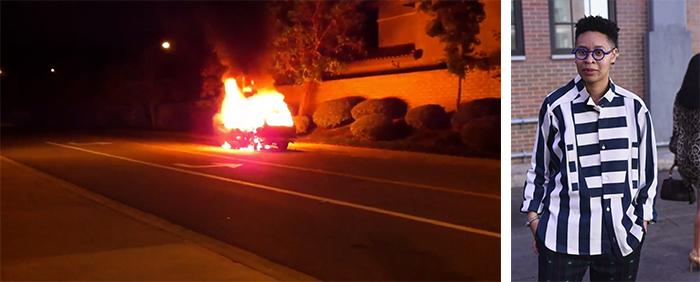 Essence Magazine has just named Sable Elyse Smith (Visual Arts Fellow 2016-2017) "one of the black contemporary artists that have increased queer visibility and shaped our understanding of identity and sexuality through their work." Elyse Smith is an interdisciplinary artist who creates using photography, illuminated neon text, video installations and other mediums. "Queer individuals are the heartbeat of the arts community. Since the beginning of time, LGBTQ men and women and non-gender conforming artists have held space for unpopular sentiments, magical possibilities and powerful truths on stages, screens and canvases. Painters, videographers, photographers, collage makers, and other artists help us see ourselves and one another. The work of these creators is worthy of attention and consideration year-round, and platforms like Black Trans Femmes in the Arts, ISE-DA, and the Queer Biennial are working to ensure that happens." Image above: FEAR TOUCH POLICE, 2020, screenshot from landing page to digital magazine. Image courtesy of Swiss Institute, New York. Note about this work – A short clip functions as the backdrop for Sable Elyse Smith's multimedia project in three issues – "FEAR TOUCH POLICE" – commissioned by the Swiss Institute and exhibited on a dedicated website. It is roughly 18 seconds of footage showing a solitary car parked by the side of a road at night engulfed in flame. After 14 seconds the car explodes, the camera jolts and then restabilizes. Then the clip resets.
LEARN MORE
JUNE 01, 2021
SAM MESSER CREATES MURALS FOR AMAZON'S NEW "THE UNDERGROUND RAILROAD" MINI-SERIES

Sam Messer (Visual Arts Fellow 1981-1982) was asked to create a series of extraordinary murals and paintings for Amazon's new 10-part mini-series "The Underground Railroad." Created and directed by Academy Award winner Barry Jenkins, the series is based on Colson Whitehead's Pulitzer Prize-winning novel, The Underground Railroad. "The series chronicles Cora Randall's desperate bid for freedom in the antebellum South. After escaping a Georgia plantation for the rumored Underground Railroad, Cora discovers no mere metaphor, but an actual railroad beneath the Southern soil." In addition to two large paintings, Messer painted two murals – each nearly 20' wide – as part of the production. "The first mural depicted the people who built this nation – by the slaves who worked for the people who took the land from the indigenous people. The second mural depicts hope and the story of moving from the time of slavery to the future," says Messer.
LEARN MORE
MAY 27, 2021
ANN REICHLIN'S NEW INSTALLATION AT EASTERN STATE PENITENTIARY – "TRANSIENT ROOM"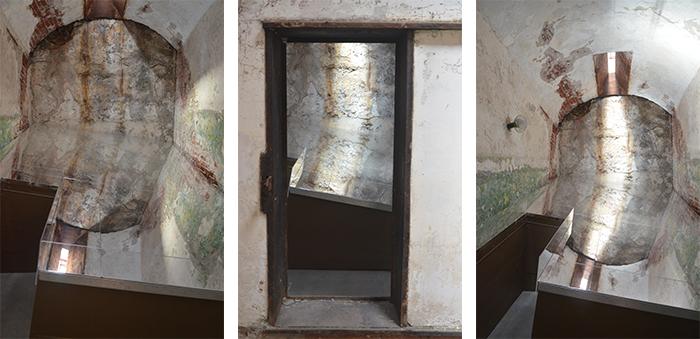 Ann Reichlin's (Visual Arts Fellow 1988-1989) stunning new installation "Transient Room," opened at Eastern State Penitentiary Historic Site in Philadelphia in May 2021, almost one year after the intended 2020 opening which was postponed due to the pandemic. "Even without an artist's intervention, the light that enters the cells is remarkable," says Reichlin. "A reflective plane installed in a cell explores the contradictions inherent in Eastern State's architecture and historic practices. These cells can be considered simultaneously "restrictive, cruel, and hauntingly beautiful." Stepping into the cell, visitors experience the reflective plane's impact on this complicated space as it bends the shape of the light entering from the skylight, creates an imaginary room by reflecting and distorting the cell's architecture, and alters the floor plane of the cell." Images above: Transient Room (details), 2021, Mirrorlite and wood, 18" long x 8'4" wide x 13' high at the highest point, 8.5" high at the lowest point
LEARN MORE