NEWS
MAY 25, 2021
ARGHAVAN KHOSRAVI'S NEW EXHIBITION AT RACHEL UFFNER GALLERY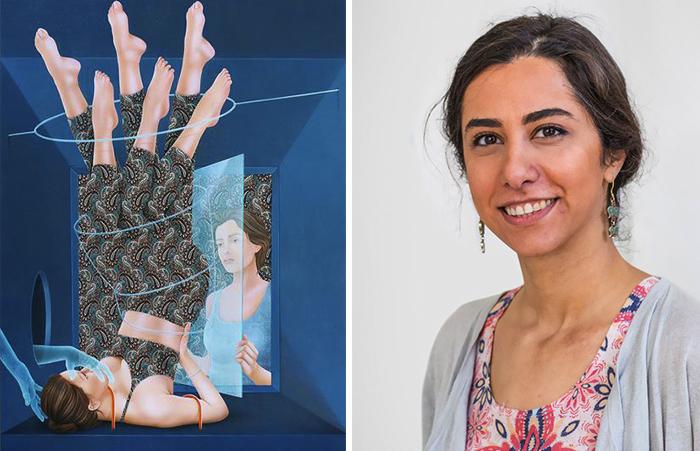 "In Between Places," the new solo exhibition from Arghavan Khosravi (Visual Arts Fellow 2018-2019), has recently opened at the Rachel Uffner Gallery in NYC. "Largely made in isolation during the past year of quarantine, the new works in the exhibition build upon Khosravi's previous explorations of techniques taken from historical painting genres — such the use of stacked perspective in Persian miniature painting — while also incorporating new sculptural and three-dimensional elements that further emphasize qualities of illusion and artifice. The paradoxical scenes in Khosravi's paintings often reflect the artist's experiences growing up and living in Iran, where personal freedom remains severely constrained by ideological autocracy. Rendered on surfaces that have been layered to create visual depth, the new paintings evoke the structure of a theatrical set and the corresponding implication of a not-quite-real world built on false appearances." The exhibition runs through June 5. Image above: Four Elements, 2021, verso, acrylic and cement on cotton canvas wrapped over shaped wood panel, wood cutout, plexiglass, 38.5" x 68.25" x 8"
LEARN MORE
MAY 14, 2021
AUTUMN WALLACE – SOLO EXHIBITION AT GAA GALLERY PROVINCETOWN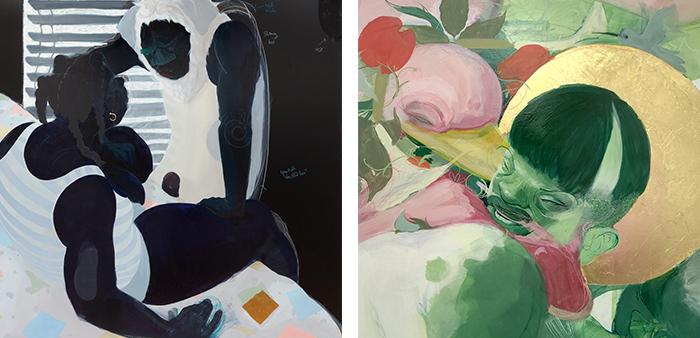 Autumn Wallace's (Visual Arts Fellow 2019-2020) new solo exhibition has just opened at Gaa Gallery Provincetown. "How to Hug Yourself: 10 Steps (with Pictures)," based on a Wikihow article, is a solo exhibition of Wallace's paintings, sculptures, and a limited-edition artist book. "The exhibition walks the viewer through a non-linear hybrid of a how-to-manual, existential guide, and a visual narrative. Through exploring motifs including rebirth, baptism, fortune-telling, penmanship, sadism, and altruism, Wallace's exhibition examines human sexuality, gender, kinship, and caregiving. Meticulously rendered in oil, acrylic, and pastel with accents of gold leaf and rhinestones, Wallace's paintings are animated by a rich tonal range, texture, and an acute sense of color, surface, and materiality. Influenced by early 90's cartoons, Byzantine aesthetics, Baroque Style, Neoclassicist paintings, and what Wallace describes as 'low-quality adult materials.'" Through June 28. Left image: Gold Plated Moment, 2021, acrylic, oil, pastel, and gold leaf on PVC, 48" x 48" Right image: Good Lookin',Out (a.k.a. Classic Holoalphabetic Scenario), detail, 2021, acrylic, oil, pastel, and gold leaf on PVC, 48" x 48"
LEARN MORE
MAY 14, 2021
"DEADLY WEAPONS" – LINDA BOND'S NEW INSTALLATION AT EASTERN STATE PENITENTIARY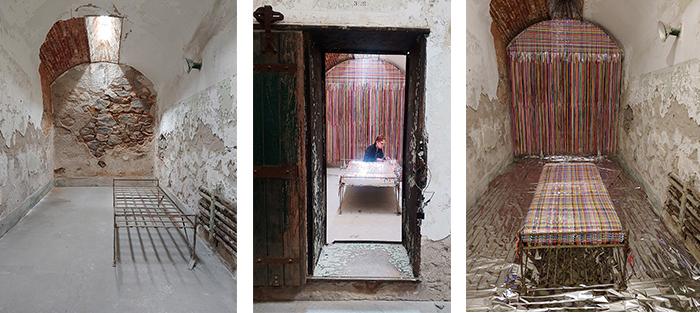 "Deadly Weapons," is the title of the powerful new installation by Linda Bond (Visual Arts Fellow 1978-1979) at Eastern State Penitentiary historic site in Philadelphia, PA. The only new installation selected for 2021, "Deadly Weapons" adds a profound new work to the other artist projects installed throughout the old penitentiary site. An outgrowth of the work Bond has been engaged with for many years, the installation is comprised of a cell floor carpeted in Mylar blankets, a curtain of knotted shoelaces, and a blanket woven with multicolored shoelaces and Mylar strips that all reference the experiences of immigrants detained at the U.S. – Mexico border. "When asylum seekers are taken into custody, their shoelaces are confiscated because they may be used as "deadly weapons." This also prevents detainees from running away. Inside crowded holding cells, migrants sleep on floor mats with only Mylar blankets for warmth. Upon release – in most cases back into Mexico – the shoelaces are often not returned. With little at their disposal, many asylum seekers fashion makeshift shoelaces from metallic strips of the Mylar blankets issued to them in detention." The installation will be on view through 2021.
LEARN MORE
MAY 10, 2021
ANDREW PALMER'S DEBUT NOVEL, "THE BACHELOR," FORTHCOMING IN JULY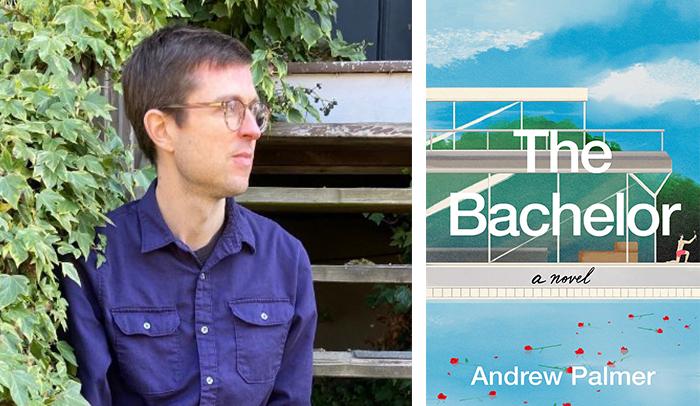 The Bachelor, the debut novel from Andrew Palmer (Writing Fellow 2013-2014) is forthcoming in July from Hogarth. The Bachelor is described as "an incisive, witty, and tender debut novel about love and commitment, celebrity and obsession, poetry and reality TV, by the publisher. In his praise for Palmer's new novel, Salvatore Scibona (Writing Fellow 2002-2003 and 2001-2002) and author of The End and The Volunteer, writes "Jane Austen might have written a book like this: a pitch-perfect story of the self-conscious agonies of searching for someone to marry, composed with a mastery of free indirect style; a piece of art as dizzying as the technological and cultural changes of its time, but in conversation with the works of the past. The Bachelor may be a satire, except that it is utterly sincere. The whole time I was reading it, I felt terrifically happy."
LEARN MORE
MAY 06, 2021
JOHN MURILLO WINS THE 2021 FOUR QUARTETS PRIZE

The T. S. Eliot Foundation and the Poetry Society of America has just announced that John Murillo (Writing Fellow 2007-2008) is the winner of the 2021 Four Quartets Prize for his poem "A Refusal to Mourn the Deaths, by Gunfire, of Three Men in Brooklyn" from his collection Kontemporary Amerikan Poetry (Four Way Books, 2020). He was selected by judges Carolyn Forché, Donika Kelly and Arthur Sze. "The Four Quartets Prize – which was launched in 2018 on the 75th anniversary of the publication of T. S. Eliot's Four Quartets in a single volume, in America, in 1943 – is first and foremost a celebration of the multi-part poem, and is awarded to a unified and complete sequence of poems published in America in a print or online journal, chapbook, or book in 2020."
LEARN MORE
APRIL 30, 2021
HEIDI HAHN'S NEW EXHIBITION – "A WOMAN WITH THE SHAPES"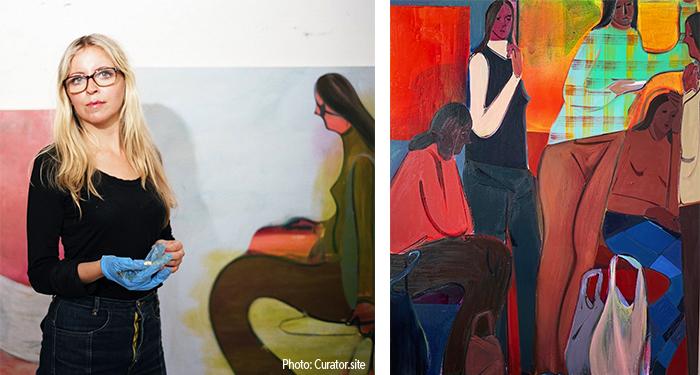 Heidi Hahn's (Visual Arts Fellow 2015-2016 and 2014-2015) new exhibition, "A Woman With the Shapes," has just opened at the Kadel Willborn Gallery in Düsseldorf. "The show is an impressive focus on the nonverbal interstices of subjective and societal identity. In conceptual terms, then, Hahn's motifs depict an amalgamation of women. Each body appears in the shape of an abstracted typographic sign. The clothing alters its function, ranging from a protective cover, to an architectural housing, all the way to permeability or the disturbing hindrance of a new self-definition." Describing her work, Hahn says, "I find with paint the description can be in the materiality, and all I have to do is distill the images into some over- all experience. I have never called my- self an artist; I am always and only a painter. It's through that lens that I navigate in my life." The exhibition rums from April 30 through June 5. Left image: A Woman With the Shapes 1, 2021, oil on canvas, 76" x 64" Center image: A Woman With the Shapes 6, 2021, oil on canvas, 72" x 64" Right image: A Woman With the Shapes 4, 2021, oil on canvas, 68" x 54"
LEARN MORE
APRIL 28, 2021
JENNIFER PACKER AWARDED 2021 ROME PRIZE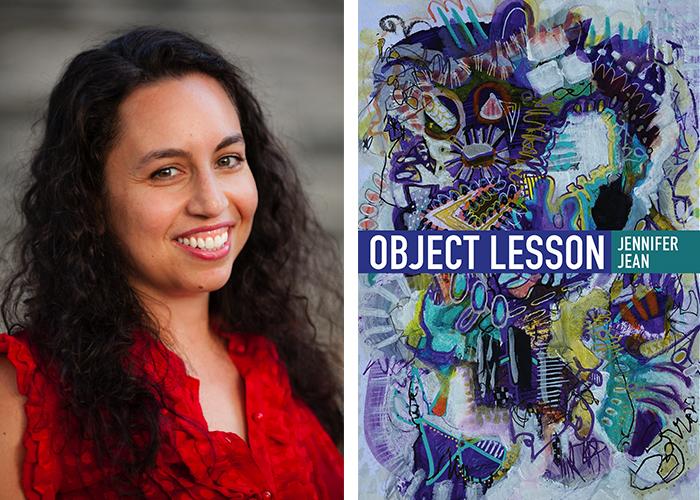 Jennifer Packer (Visual Arts Fellow 2015-2016 and 2014-2015), was recently selected as a 2021 Rome Prize Fellow in Visual Arts by the American Academy in Rome. "For over a century, the American Academy in Rome has awarded the Rome Prize to support innovative and cross-disciplinary work in the arts and humanities. Each year, the prize is awarded to about thirty artists and scholars who represent the highest standard of excellence and who are in the early or middle stages of their careers." Jennifer's residency in Rome runs through August 6, 2021. Photo: A.H. Jerriod Avant
LEARN MORE
APRIL 21, 2021
JHUMPA LAHIRI'S NEW NOVEL IS FORTHCOMING IN LATE APRIL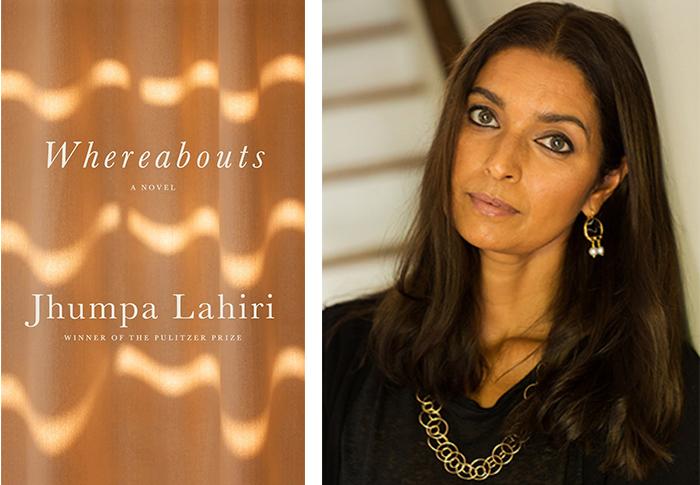 Whereabouts, the new novel from Jhumpa Lahiri (Writing Fellow 1997-1998), is forthcoming from Knopf later this month. Lahiri wrote her latest novel (the first in nearly a decade) "about a woman questioning her place in the world, wavering between stasis and movement, between the need to belong and the refusal to form lasting ties" in Italian and translated it to English. "I was just convinced that the book couldn't be in English, because I didn't know where in me it had come from," Lahiri said recently over video from Princeton, N.J., where she is the director of the university's creative writing program. Presenting a book in Italy, there's a more formal engagement with the text. In a sense, your book is exposed to more rigorous public reading."
LEARN MORE
APRIL 09, 2021
MARK WUNDERLICH RECEIVES 2021 GUGGENHEIM FELLOWSHIP FOR POETRY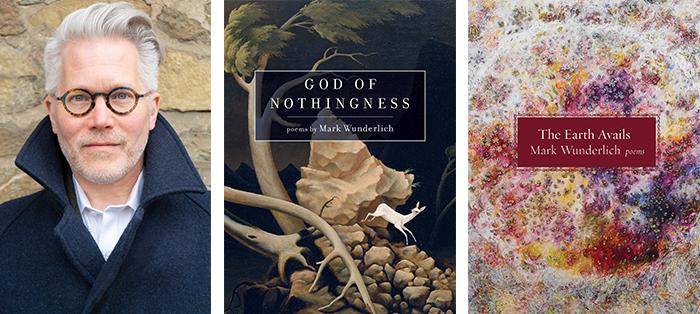 The John Simon Guggenheim Memorial Foundation has just awarded a 2021 Fellowship for Poetry to Mark Wunderlich (Writing Fellow 2000-2001 and 1996-1997). The Guggenheim Fellowships are awarded to individuals who have already demonstrated exceptional capacity for productive scholarship or exceptional creative ability in the arts. "On April 8, 2021, the Board of Trustees of the John Simon Guggenheim Memorial Foundation approved the awarding for Guggenheim Fellowships to a diverse group of 184 artists, writers, scholars, and scientists. These exceptional candidates were chosen through a rigorous peer-review process from almost 3,000 applicants. Created in 1925 by Senator Simon and Olga Guggenheim in memory of their son John Simon Guggenheim, the Foundation has offered fellowships to exceptional individuals in pursuit of scholarship in any field of knowledge and creation in any art form, under the freest possible conditions."
LEARN MORE
APRIL 06, 2021
MICHAEL MENCHACA – EL MUSEO DEL BARRIO "ESTAMOS BIEN – LA TRIENAL 20/21"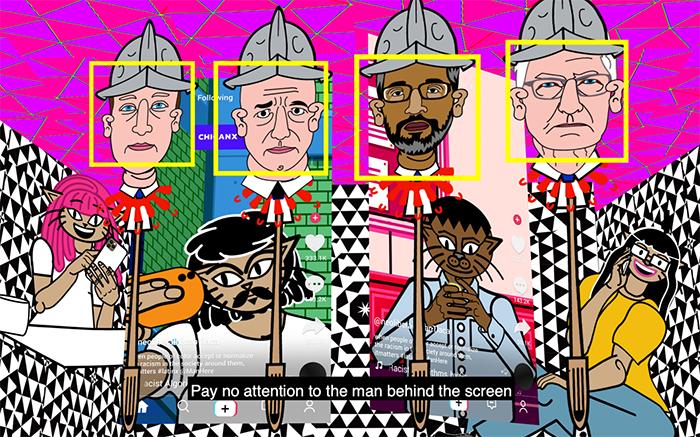 Michael Menchaca (Visual Arts Fellow 2015-2016) is one of the participating artists in "Estamos Bien – La Trienal 20/21" at El Museo Del Barrio in NYC. "La Trienal" is the museum's first national large-scale survey of Latinx contemporary art featuring more than 40 artists from across the United States and Puerto Rico. Utilizing an intersectional approach to Latinx identity, the Curatorial team has selected artists representing a diversity of generations, genders, ethnic, and racial backgrounds. This first iteration of the triennial borrows its title, "Estamos Bien," from the work of participating artist Candida Alvarez, a former member of El Museo's curatorial team in the 1970s and the only artist in the show with a previous exhibition history with the institution. Her painting Estoy Bien (2017) takes its title from the resilient and obliquely sarcastic response to the aftermath of Hurricane Maria in Puerto Rico. Now pluralized, the phrase resonates with the present-day moment, as the works in the exhibition address issues of race and identity politics, gentrification and displacement, climate change, as well as the particular effects of the global pandemic to Latinx and other BIPOC populations." Through September 26, 2021. Image above: A Cage Without Borders (video still detail), 2021, 3-channel digital animation, 20 min. 48 sec.
LEARN MORE