NEWS
APRIL 21, 2021
JHUMPA LAHIRI'S NEW NOVEL IS FORTHCOMING IN LATE APRIL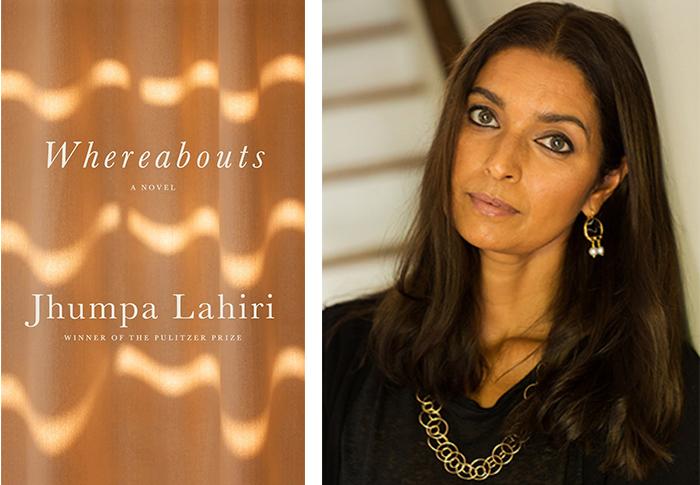 Whereabouts, the new novel from Jhumpa Lahiri (Writing Fellow 1997-1998), is forthcoming from Knopf later this month. Lahiri wrote her latest novel (the first in nearly a decade) "about a woman questioning her place in the world, wavering between stasis and movement, between the need to belong and the refusal to form lasting ties" in Italian and translated it to English. "I was just convinced that the book couldn't be in English, because I didn't know where in me it had come from," Lahiri said recently over video from Princeton, N.J., where she is the director of the university's creative writing program. Presenting a book in Italy, there's a more formal engagement with the text. In a sense, your book is exposed to more rigorous public reading."
LEARN MORE
APRIL 09, 2021
MARK WUNDERLICH RECEIVES 2021 GUGGENHEIM FELLOWSHIP FOR POETRY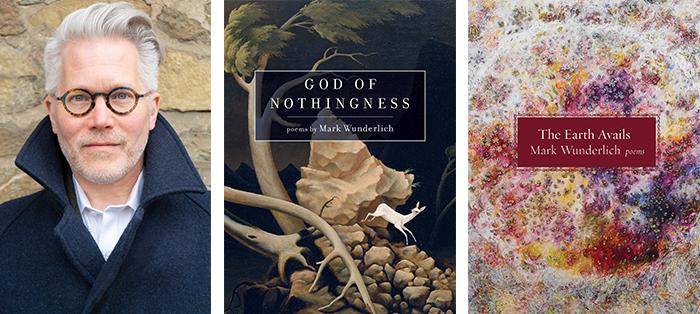 The John Simon Guggenheim Memorial Foundation has just awarded a 2021 Fellowship for Poetry to Mark Wunderlich (Writing Fellow 2000-2001 and 1996-1997). The Guggenheim Fellowships are awarded to individuals who have already demonstrated exceptional capacity for productive scholarship or exceptional creative ability in the arts. "On April 8, 2021, the Board of Trustees of the John Simon Guggenheim Memorial Foundation approved the awarding for Guggenheim Fellowships to a diverse group of 184 artists, writers, scholars, and scientists. These exceptional candidates were chosen through a rigorous peer-review process from almost 3,000 applicants. Created in 1925 by Senator Simon and Olga Guggenheim in memory of their son John Simon Guggenheim, the Foundation has offered fellowships to exceptional individuals in pursuit of scholarship in any field of knowledge and creation in any art form, under the freest possible conditions."
LEARN MORE
APRIL 06, 2021
MICHAEL MENCHACA – EL MUSEO DEL BARRIO "ESTAMOS BIEN – LA TRIENAL 20/21"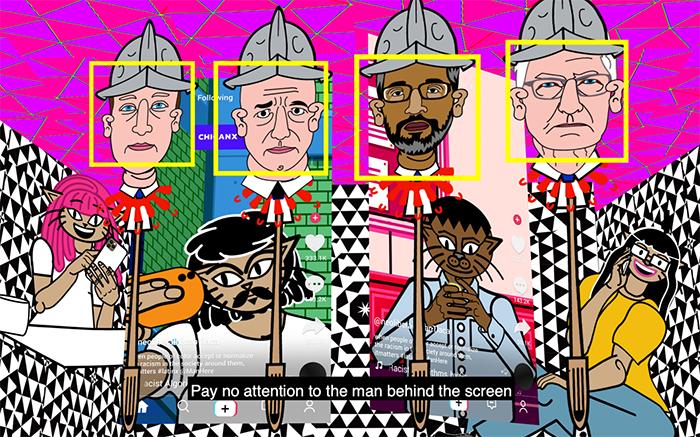 Michael Menchaca (Visual Arts Fellow 2015-2016) is one of the participating artists in "Estamos Bien – La Trienal 20/21" at El Museo Del Barrio in NYC. "La Trienal" is the museum's first national large-scale survey of Latinx contemporary art featuring more than 40 artists from across the United States and Puerto Rico. Utilizing an intersectional approach to Latinx identity, the Curatorial team has selected artists representing a diversity of generations, genders, ethnic, and racial backgrounds. This first iteration of the triennial borrows its title, "Estamos Bien," from the work of participating artist Candida Alvarez, a former member of El Museo's curatorial team in the 1970s and the only artist in the show with a previous exhibition history with the institution. Her painting Estoy Bien (2017) takes its title from the resilient and obliquely sarcastic response to the aftermath of Hurricane Maria in Puerto Rico. Now pluralized, the phrase resonates with the present-day moment, as the works in the exhibition address issues of race and identity politics, gentrification and displacement, climate change, as well as the particular effects of the global pandemic to Latinx and other BIPOC populations." Through September 26, 2021. Image above: A Cage Without Borders (video still detail), 2021, 3-channel digital animation, 20 min. 48 sec.
LEARN MORE
APRIL 06, 2021
JACOLBY SATTERWHITE PRESENTS NEW FILM & EXHIBITION AT THE 13TH GWANG BIENNALE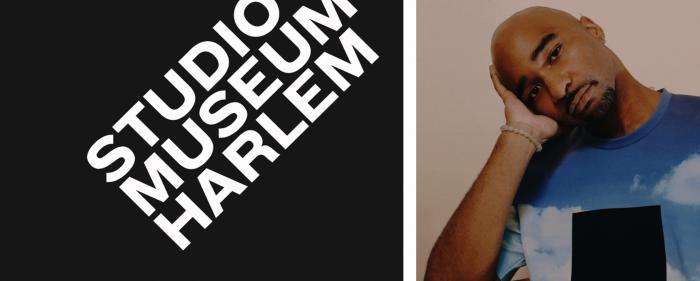 Jacolby Satterwhite (Visual Arts Fellow 2012-2012 and 2011-2012) has been selected to present the world premiere of his new film, "Shrines" (2020) and to exhibit, "We Are in Hell When We Hurt Each Other" (2020), at the 13th Gwang Biennale in South Korea. "From family VHS tapes and 3D printed sculptures to a virtual reality album, Satterwhite defies the limits of materiality, genre, and western canonizing to build universes that centralize the body as a portal. In seductive and disquieting ways, he unveils the operations of technocapitalism, the ever-present codes of enslavement, and planetary toxicity. His inspiration ranges from 1990s video games to New York's queer nightlife and from Caravaggio paintings to Grace Jones, yet Satterwhite's most enduring influence has been his mother Patricia Satterwhite, who opened his mind to the possibilities of art as a restorative space to plot a deeper consciousness of the world through her fragmented, schizophrenic mental state. Her archive of drawings, song lyrics, and acapella, folk, and gospel-inspired cassette tape recordings are a steady pool of reference, writes Natasha Ginwala." "I didn't understand how poignant that practice was, as this cathartic self-care ritual that went into place when she couldn't get insurance or proper mental health help," adds Satterwhite." Through May 9. Image above: We Are in Hell When We Hurt Each Other, 2020, video still, courtesy of the artist and Mitchell-Innes & Nash, New York
LEARN MORE
APRIL 06, 2021
JONATHAN EHRENBERG – NEW WORKS AT THE ESSEX FLOWERS GALLERY, NYC

"Coordinates," Jonathan Ehrenberg's (Visual Arts Fellow 2011-2012) new exhibition has just opened at the Essex Flowers Gallery in NYC. Ehrenberg "is interested in how we experience reality as a construct, a seemingly coherent world we piece together from sensory information and images we see internally – memories, fantasies, and associations." His work has been included in exhibitions at MoMA PS1, SculptureCenter, The Drawing Center, Nicelle Beauchene Gallery (New York), Futura Center (Prague), The B3 Biennial (Frankfurt), Temnikova & Kasela (Tallinn), and Nara Roesler (São Paulo). Through April 25. Left image: 4AM, 2021, dye sublimation print, 20" x 31", with artist's clay frame Right image: Sleep, 2021, dye sublimation print, 5" x 9"
LEARN MORE
MARCH 30, 2021
SALVATORE SCIBONA WINS A 2021 LITERATURE AWARD FROM THE AMERICAN ACADEMY OF ARTS AND LETTERS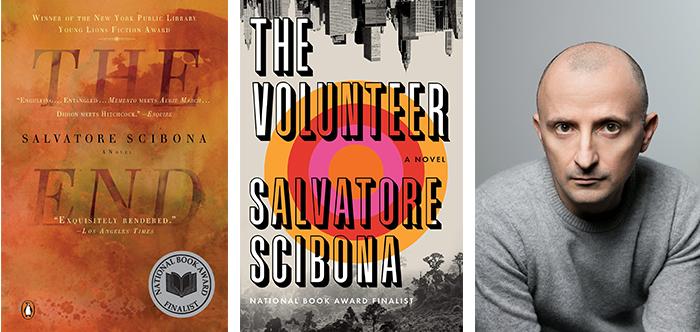 Salvatore Scibona (Writing Fellow 2002-2003 and 2001-2002) has just won a 2021 Mildred & Harold Strauss Livings Award from the American Academy of Arts and Letters. The award recognizes literary excellence and provides writers the freedom to devote their time exclusively to writing. The Academy's literature prizes, totaling $600,000, honor both established and emerging writers of fiction, nonfiction, drama, and poetry. The awards will be presented virtually at the Academy's annual Ceremonial at 7PM on May 19.
LEARN MORE
MARCH 30, 2021
ADAM DAVIES & JOAN WICKERSHAM – "CONVERSATION WITH A SHIPWRECK"

Scandinavia House in NYC, has just introduced its new online interactive digital exhibition, "Conversation With a Shipwreck." This multimedia meditation on the Swedish warship Vasa, was created in word and image by American Scandinavian Foundation Fellows Joan Wickersham and Adam Davies (Visual Arts Fellow 2008-2009). "Through presentations of poems and large-format photographs, with short durational video and audio, this digital art and literary exhibition responds to the legendary warship – which sank only minutes into her maiden voyage – exploring themes of memory and oblivion, technological triumph and fiasco, permanence and impermanence, mortality and time." Through June 5, 2021. Photo above: Adam Davies, Starboard, 2019
LEARN MORE
MARCH 29, 2021
APRIL FREELY INTERVIEWED IN ART IN AMERICA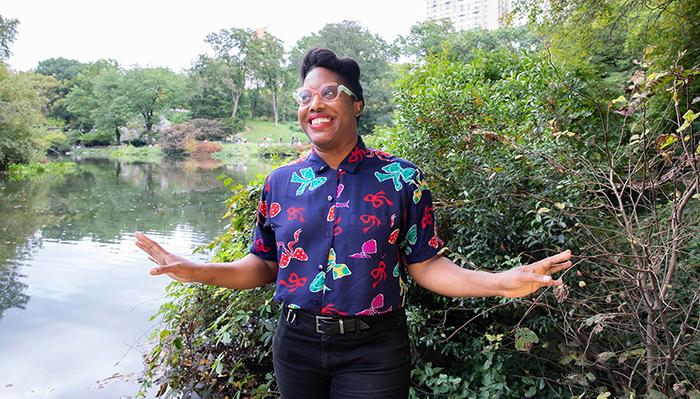 The March 23rd issue of Art in America features a new interview with April Freely (Writing Fellow 2017-2018) and Executive Director of the Fire Island Artist Residency on "Creative Resilience in the Face of Hardship." As Freely tells Francesca Aton in her piece for Art In America, "The last year has felt particularly dampened and dark, but these are the moments when the boundaries of creative practice are tested and can bear the most weight or meaning in our larger culture. There's something so resilient not only about those who are continuing their creative process but also about the work that is being made during this time." Photo above: Felli Maynard for QAM Community Portrait Project
LEARN MORE
MARCH 18, 2021
MATT BOLLINGER'S SOLO EXHIBITION OPENS AT ZÜRCHER GALLERY NY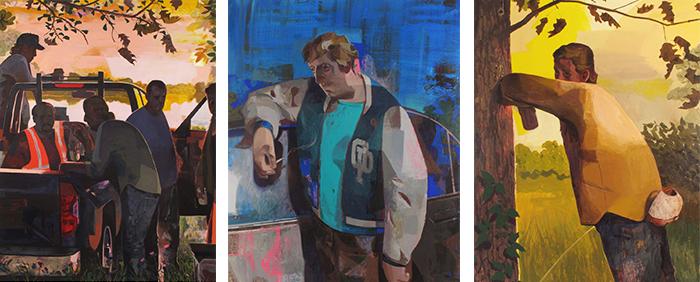 Zürcher Gallery NY is currently presenting, "Furlough," its seventh solo exhibition for painter Matt Bollinger (Visual Arts Fellow 2010-2011 and 2009-2010). "The body of work depicts white working class people facing the various tensions of the moment. Several paintings focus on single men or groups of men "blowing off steam" after being furloughed – drinking rather than dealing with the feelings caused by being out of work – the work which so often is a source of personal definition. These are the figures that give me the greatest feeling of ambiguity, examples of the toxic masculinity that antagonized me growing up as well as the faces that haunted the video footage from the January 6th insurgency," writes Bollinger. Through April 29. Above images left to right: Furlough I, 2021, flashe and acrylic on canvas, 78" x 60" Furlough IV, 2021, flashe and acrylic on canvas, 48" x 38" Furlough III, 2021, flashe and acrylic on canvas, 48" x 38"
LEARN MORE
MARCH 07, 2021
VOGUE MAGAZINE FEATURES HEIDI HAHN'S PAINTINGS TO ILLUSTRATE STORY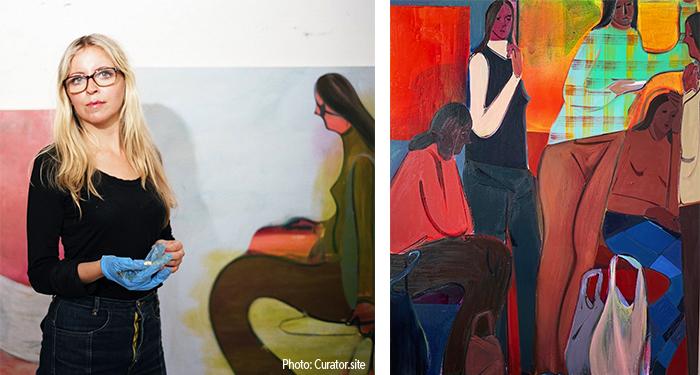 Painter Heidi Hahn (Visual Arts Fellow 2015-2016 and 2014-2015) was selected to illustrate a recent story in Vogue Magazine as part of its "Life in Lockdown" series. The story, "The Year of Invisible Crisis: Three Women on Losing-Or-Leaving-Their Jobs During the Pandemic," written by Michelle Ruiz, appeared in Vogue on March 4, 2021 and featured three of Hahn's remarkable paintings.
LEARN MORE