NEWS
OCTOBER 07, 2020
JACQUELINE WOODSON AWARDED A 2020 MACARTHUR FELLOWSHIP

The MacArthur Foundation has just awarded Jacqueline Woodson (Writing Fellow 1991-1992) a 2020 MacArthur Fellowship. "The MacArthur Fellows Program is intended to encourage people of outstanding talent to pursue their own creative, intellectual, and professional inclinations. In keeping with this purpose, the Foundation awards fellowships directly to individuals rather than through institutions. Recipients may be writers, scientists, artists, social scientists, humanists, teachers, entrepreneurs, or those in other fields, with or without institutional affiliations. They may use their unrestricted fellowship to advance their expertise, engage in bold new work, or, if they wish, to change fields or alter the direction of their careers." Photo above: John D. and Catherine T. MacArthur Foundation
LEARN MORE
OCTOBER 03, 2020
POET MARY GILLILAND TO READ FROM HER NEW CHAPBOOK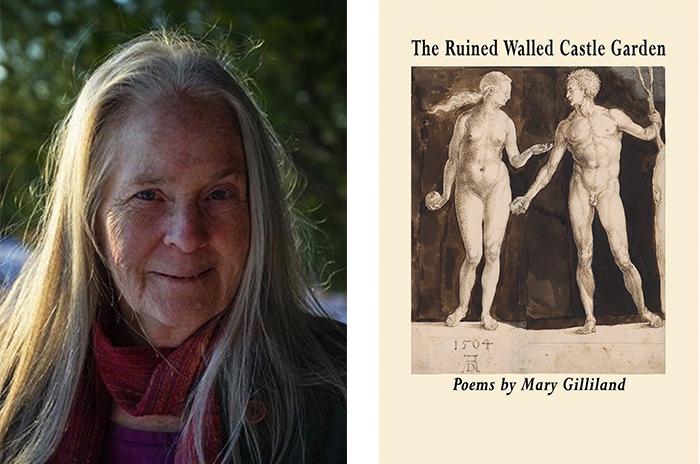 Mary Gilliland (Writing Fellow 1990-1991) will read from her new, Bright Hill Press award-winning chapbook, The Ruined Walled Castle Garden on Thursday, October 8 at 7PM via Zoom. Bright Hill Press will continue its 28th Word Thursdays season with live Zoom broadcasts every second and fourth Thursday of the month.
LEARN MORE
OCTOBER 02, 2020
GEOFFREY CHADSEY – A VISUAL DIARY OF THE LAST DAYS OF SUMMER

Geoffrey Chadsey (Visual Arts Fellow 2005-2006 and 2003-2004) is featured in a new story in The New York Times Style Magazine showcasing 10 of his recent Polaroid snapshots of the people he is closest to in life, and of an idyllic trip to Vermont during the last days of summer. Currently, Chadsey is working on a new series for an upcoming 2021 show at Jack Shainman Gallery in New York. Above left: "Angela", above right: "David"
LEARN MORE
OCTOBER 01, 2020
WE REMEMBER VARUJAN BOGHOSIAN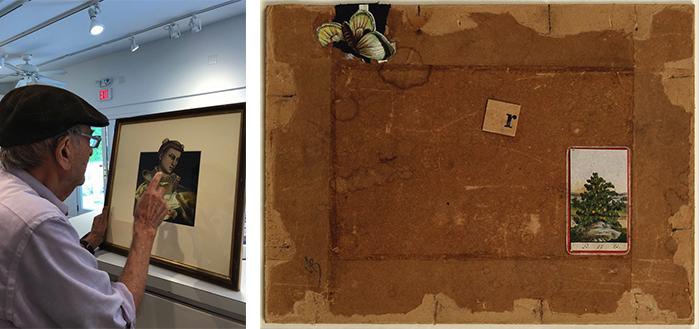 The artist Varujan Boghosian died peacefully at his home in Hanover, N.H. on September 21. He was 94. "We mourn the loss of Varujan Boghosian, a long-time friend and great supporter of the Work Center who participated in countless monoprint auctions, working with Mike Mazur, me and others. He was a cherished and valued member of our arts community. He will be greatly missed," says Bert Yarborough, Chair, Visual Arts Committee. Selected works can be found at Berta Walker Gallery in Provincetown, MA.
LEARN MORE
SEPTEMBER 29, 2020
TROY MICHIE PORTFOLIO FEATURED IN THE PARIS REVIEW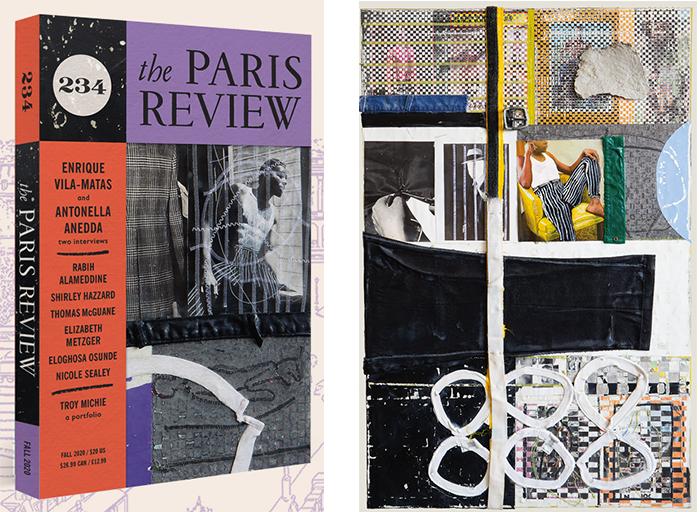 The latest issue of The Paris Review features the work of artist Troy Michie (Visual Arts Fellow 2016-2017), whose interdisciplinary paintings and collages are featured both on the cover of no. 234 and in a portfolio. Michie, who was raised in El Paso, Texas, tells editor Emily Nemens, "The atmosphere that I grew up in has played such a huge role in the way I see the world. When you grow up in a border community, it's not abnormal to go to school with people from Mexico, or to speak Spanish, or to witness two cultures amalgamate, which ultimately I see as a collage. Many of my compositions seem a little formal, emphasizing geometric abstraction. I think a lot about delineation and boundaries. Oftentimes, when I'm crossing materials over another line or a grid that I've established, I'm considering the threshold of the border. But it's important for me that it's… I can't really think of a better word than complicated." Above right: In the Margins, 2019, mixed-media, 48" x 33" x 1"
LEARN MORE
SEPTEMBER 25, 2020
UCA EVENT WILL FEATURE AUTHOR AND MUSICIAN AJA GABEL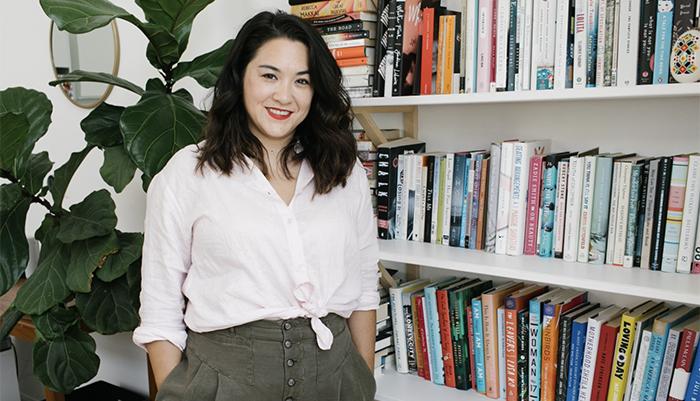 The University of Central Arkansas College of Arts, Humanities, and Social Sciences (CAHSS) will host artist-in-residence Aja Gabel (Writing Fellow 2012-2013) for a series of events on Tuesday, September 29. Throughout the day, Gabel will read from The Ensemble, her novel about the life and times of a classical string quartet and discuss her work and own life while playing music, host a craft talk with undergraduate creative writing students, and hold a masterclass with creative writing students in the Master of Fine Arts program. Individuals may listen and participate via Zoom or watch on Facebook Live.
LEARN MORE
SEPTEMBER 24, 2020
SARA DITTRICH: "THE TENDER INTERVAL"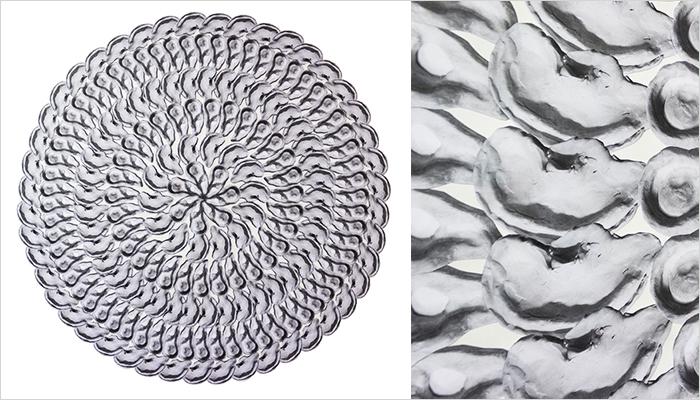 Diverse Works in Houston, TX, presents Sara Dittrich's (Visual Arts Fellow 2018-2019) "The Tender Interval." "This newly commissioned series of multi-sensory experiences uses the body's circulatory system as a means of fielding questions about close listening and ecological healing. "The Tender Interval" offers participants (and viewers) an opportunity to slow down and meditate on how the pace of our bodies' physical processes are often determined by our surroundings." Streaming online through November 14.
LEARN MORE
SEPTEMBER 18, 2020
ESTEBAN DEL VALLE SELECTED FOR PROVINCETOWN PUBLIC ART PROJECT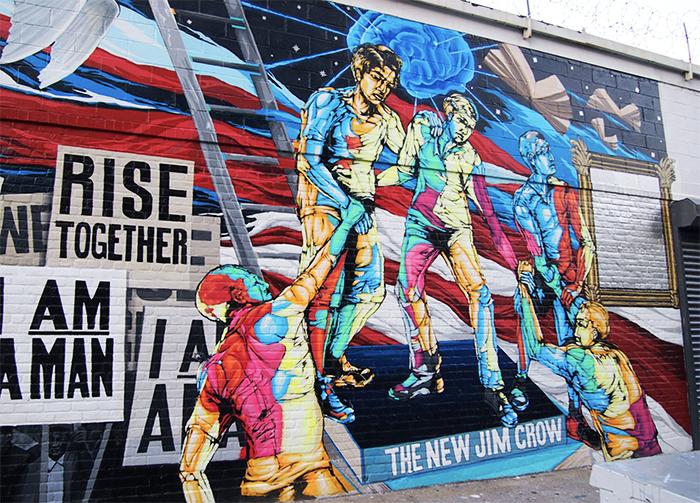 The Provincetown Public Arts Foundation has selected interdisciplinary artist Esteban Del Valle (Visual Arts Fellow 2017-2018 and 2012-2013) for its first public art project in Provincetown. "Founded this past January by Romolo Del Deo, Lise King, Dani Niedzieldski, Karen Ojala, Stan Sikorski and Samuel Tager, Provincetown Public Art Foundation seeks to fund, place, and preserve public art in Provincetown." Esteban's mural will be in the alley of Marine Specialties on Commercial Street – a space donated by the Patrick family. Above: mural detail, Brownsville, Brooklyn, NY.
LEARN MORE
SEPTEMBER 14, 2020
JACOLBY SATTERWHITE SELECTED AS A STUDIO MUSEUM ARTIST IN RESIDENCE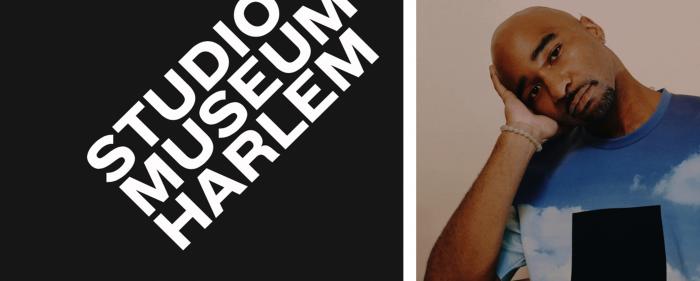 The Studio Museum in Harlem has just selected Jacolby Satterwhite (Visual Arts Fellow 2012-2013 and 2011-2012) as one of its three 2020-2021 Artists in Residence. The program offers an eleven-month studio residency for three emerging artists working in any media and is designed to serve emerging artists of African and/or Afro-Latinx descent working locally, nationally, or internationally. Since 1968, the program has supported over one hundred graduates who have gone on to highly regarded careers.
LEARN MORE
SEPTEMBER 14, 2020
COLLUSION: COLLABORATIVE WORK FROM SIX ARTISTS

"Collusion: Collaborative Work from Six Artists," at Wellfleet Preservation Hall through November 6, "presents a variety of artistic pairings from a group of accomplished individuals, all of whom have created significant, individual bodies of work for decades. Their singular accomplishments have resulted in numerous national and international gallery and museum exhibitions." Included in the exhibition are collaborative works by Paul Bowen (Visual Arts Fellow 2000-2000), Yvette Drury Dubinsky, M.P. Landis, Hayoon-Jay Lee, Vicky Tomayko (Visual Arts Fellow 1985-1986) and Bert Yarborough (Visual Arts Fellow 1977-1978 and 1976-1977). Above Left: Vicky Tomayko & Yvette Drury Dubinsky, "Here Comes the Sun," monotype, 18.5″ x 26″; Above Center: Hayoon-Jay Lee & Bert Yarborough, "Untitled," monotype, collage and ink, 10″ diameter; Above Right: Paul Bowen, MP Landis & Bert Yarborough, "Untitled," crayon, ink, graphite on vellum, 12″ x 9″.
LEARN MORE