NEWS
SEPTEMBER 14, 2020
JACOLBY SATTERWHITE SELECTED AS A STUDIO MUSEUM ARTIST IN RESIDENCE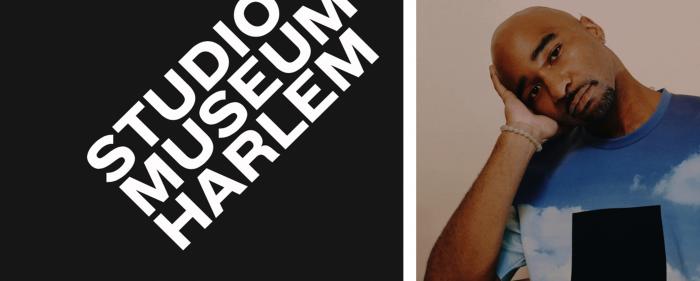 The Studio Museum in Harlem has just selected Jacolby Satterwhite (Visual Arts Fellow 2012-2013 and 2011-2012) as one of its three 2020-2021 Artists in Residence. The program offers an eleven-month studio residency for three emerging artists working in any media and is designed to serve emerging artists of African and/or Afro-Latinx descent working locally, nationally, or internationally. Since 1968, the program has supported over one hundred graduates who have gone on to highly regarded careers.
LEARN MORE
SEPTEMBER 14, 2020
COLLUSION: COLLABORATIVE WORK FROM SIX ARTISTS

"Collusion: Collaborative Work from Six Artists," at Wellfleet Preservation Hall through November 6, "presents a variety of artistic pairings from a group of accomplished individuals, all of whom have created significant, individual bodies of work for decades. Their singular accomplishments have resulted in numerous national and international gallery and museum exhibitions." Included in the exhibition are collaborative works by Paul Bowen (Visual Arts Fellow 2000-2000), Yvette Drury Dubinsky, M.P. Landis, Hayoon-Jay Lee, Vicky Tomayko (Visual Arts Fellow 1985-1986) and Bert Yarborough (Visual Arts Fellow 1977-1978 and 1976-1977). Above Left: Vicky Tomayko & Yvette Drury Dubinsky, "Here Comes the Sun," monotype, 18.5″ x 26″; Above Center: Hayoon-Jay Lee & Bert Yarborough, "Untitled," monotype, collage and ink, 10″ diameter; Above Right: Paul Bowen, MP Landis & Bert Yarborough, "Untitled," crayon, ink, graphite on vellum, 12″ x 9″.
LEARN MORE
SEPTEMBER 11, 2020
IRENE LIPTON EXHIBITION OPENS AT ALBERT MEROLA GALLERY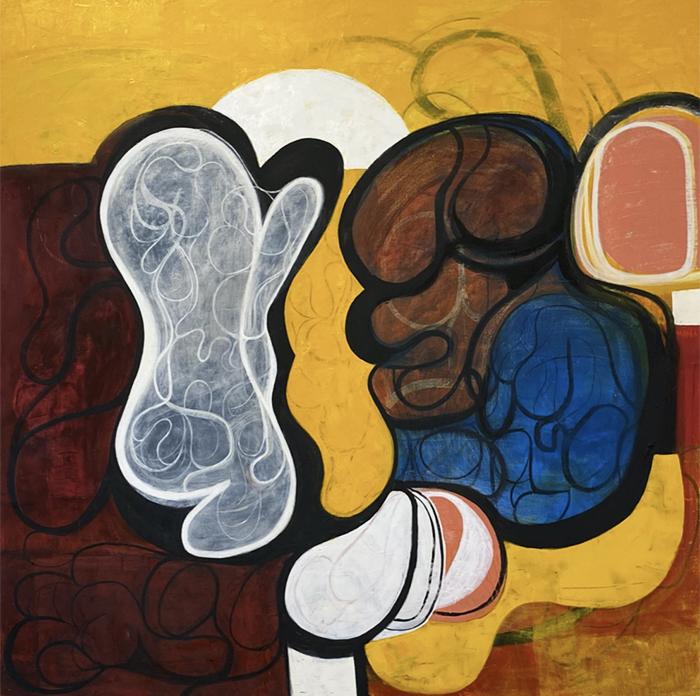 Irene Lipton's (Visual Arts Fellow 1989-1990 and 1988-1989) new solo exhibition opens at the Albert Merola Gallery in Provincetown, MA on September 11 and runs through October 1. Known for her organic, biomorphic forms, this solo exhibition features a series of Lipton's newer and larger format paintings. Above: Untitled, 2020, oil paint on canvas, 60" x 60"
LEARN MORE
SEPTEMBER 04, 2020
RAUL DE LARA – SOLO EXHIBITION AT REYNOLDS GALLERY RICHMOND
Opening on September 11, The Reynolds Gallery In Richmond, VA will present its first solo exhibition for Raul De Lara (Visual Arts Fellow 2019-2020). "In 'Our Shared Backyard,' De Lara confronts viewers with totems representing personal and communal relationships with immigration and culture barriers. He was born in Mexico and later immigrated to Texas, where he grew up as a non-English speaker. He has been a DACA recipient since 2012 and legally hasn't been able to return to Mexico since he left at age 12. His modular and often site-responsive work reflects his own movement and adaptability, as does his relationship with his materials." The exhibition runs through October 30. Above: White Passing (details), 2020, pine, zompantle, linden, sand, acrylic, red string, tzite beans, epoxy & oak, 64" x 10" x 10"
LEARN MORE
SEPTEMBER 04, 2020
PIETER PAUL POTHOVEN IN GROUP SHOW AT STEDELIJK MUSEUM AMSTERDAM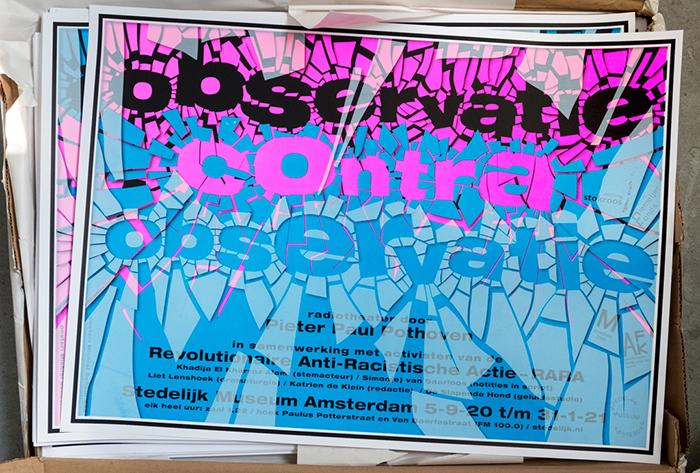 Pieter Paul Pothoven (Visual Arts Fellow 2013-2014) will be presenting new works in a group exhibition at the Stedelijk Museum Amsterdam that opens September 5. "In the Presence of Absence," features a selection of artworks and design projects from a range of artists and artist collectives, "that challenge the idea of collective knowledge and public consciousness through stories that remain unseen, have been ignored or may be told more often within large public institutions." The exhibition runs through January 31.
LEARN MORE
SEPTEMBER 01, 2020
BAILEY BOB BAILEY IN NEW GROUP EXHIBITION AT THE SCHOOLHOUSE GALLERY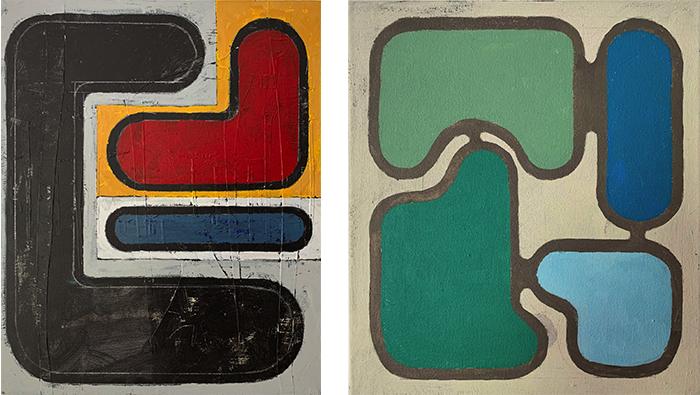 Bailey Bob Bailey (Visual Arts Fellow 1991-1992 and 1989-1990) presents parts of a series of new paintings in a group show opening at the Schoolhouse Gallery in Provincetown, MA on September 4. "Small at times and personal, these paintings made with acrylic paint on canvas employ this artist's sculptor's logic in their composition and construction and simultaneously conflating topographic and holographic looking spaces to make new works that are recognizably dynamic and playful while somehow feeling soft and even diaristic." The show also features works by Ramon Alcolea, Damien Hoar de Galvan, Sarah Lutz, Dermot Meagher, Richard Saja & Simone Siegel. The show runs through October 4. Above left: Lock, 22" x 19" Above right: Bangle, 18" x 16"
LEARN MORE
AUGUST 27, 2020
RAUL DE LARA SOLO EXHIBITION OPENING AT ETHAN COHEN GALLERY, NYC
Ethan Cohen Gallery in NYC is presenting "Raul De Lara: I Wake Up In A Foreign Country Every Day," the first New York solo exhibition of the artist's remarkable work. "Raul De Lara's (Visual Arts Fellow 2019-2020), artistic practice reflects on his experience as an immigrant from Mexico in the United States, expressed through the love of wood. Often autobiographical, De Lara's sculptures reveal memories, personal experiences, and hard truths of the artist's existence through the symbolism infused in the work." The exhibition opens September 3 and runs through October 17.
LEARN MORE
AUGUST 26, 2020
ESTEBAN DEL VALLE – "THE END IS NEAR"

Esteban del Valle's (Visual Arts Fellow 2017-2018 and 2012-2013) exhibition of drawings and paintings, "The End is Near," features new works created during the COVID-19 pandemic. The exhibition opens September 4 at the Albert Merola Gallery in Provincetown, MA. Esteban is a Brooklyn, NY based interdisciplinary artist who has exhibited his work and produced murals internationally. The show runs through September 23.
LEARN MORE
AUGUST 26, 2020
CHEYENNE JULIEN'S FIRST SOLO EXHIBITION AT CHAPTER NY GALLERY

"Phantom Gates and Falling Homes," Cheyenne Julien's (Visual Arts Fellow 2018-2019) new solo exhibition of recent paintings and drawings opens September 2 and runs through October 21 at Chapter NY gallery in NYC. "Through the lens of personal narrative, Julien's practice considers the systemic and cultural significance of our built environment. For this exhibition, Julien combines portraits with interior views and outdoor scenes to present a multifaceted view of city life."
LEARN MORE
AUGUST 20, 2020
WILDER ALISON AND ANINA MAJOR ARE TWO OF THE FEATURED ARTISTS IN "(IM)MATERIALITY"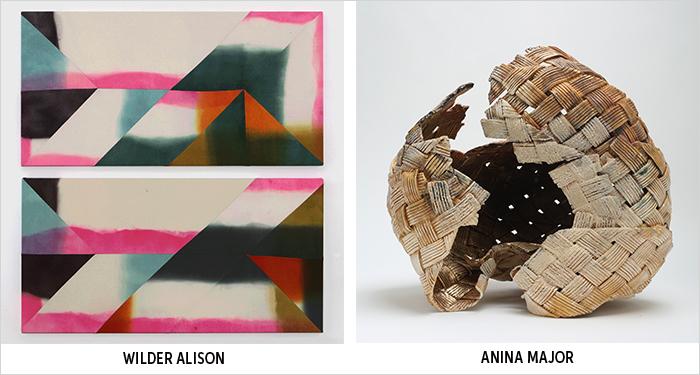 "(im)materiality," a new group exhibition opening at Gaa Gallery in Provincetown, MA, features new paintings by Wilder Alison (Visual Arts Fellow 2018-2019 and 2016-2017) and sculptures by Anina Major (Visual Arts Fellow 2019-2020). In addition to Wilder and Anina, the exhibition also features the work of Judy Pfaff, Sarah Trigg and Erin Woodbrey – who all "share the common ground of pushing the physical and conceptual boundaries of material and process. The work presented in "(im)materiality" embodies the coalescence of process, idea, and presence. A play on the concept of material and immaterial the title "(im)materiality" draws on both the concrete and tangible as well as the transient and transcendent qualities of material." The exhibition runs from August 21 through October 31.
LEARN MORE