Summer Workshop Program 2023
Please note:
Orientation for Weeks 3-11 is on Sunday; Workshops are Monday through Friday. See an example of a week at FAWC
here
.
Vievee Francis
Ecopoetry, The Pastoral, & A Walk In the Wildwood
July 24 to July 29, 2022
Tuition: $800.00
Workshop: 9 AM - 12 PM
Discipline: Poetry
OPEN TO ALL
On-site Housing NOT Available - Off-site Housing Options
According to author John Shoptaw, "an ecopoem needs to be environmental and environmentalist." It needs more than "the vocabulary of nature." Together we will examine the difference between ecopoetry and nature poems. What are the objectives of the  pastoral poem? The anti-pastoral? Through reading the extraordinary work of poets for whom nature and society form the fulcrum of their work, we will generate our own work. Work that creatively addresses an appreciation for the garden to the wilds, as well as taking on critical issues such as climate change,  the urban water crisis, and the "furious flower" of nature in creative and evocative ways in order to promote social and political change.
Biography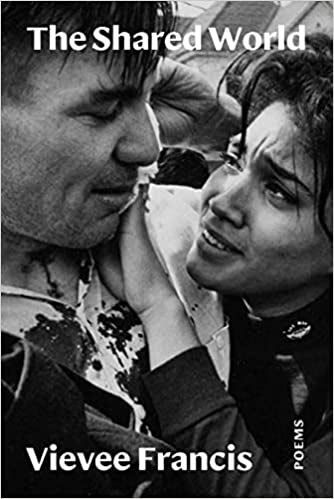 Vievee Francis is the author of four books of poetry: Blue-Tail Fly, Horse in the Dark, and Forest Primeval (Hurston Wright Legacy Award and the 2017 Kingsley-Tufts Poetry Award). The Shared World is forthcoming (Northwestern University Press). Her work has appeared in numerous journals, textbooks, and anthologies, including Poetry, Best American Poetry (6x), American Journal: Fifty Poems for Our Times, and Angles of Ascent: A Norton Anthology of Contemporary African American Poetry, among others. She is an associate professor of English and Creative Writing at Dartmouth College and was recently awarded The Aiken-Taylor Award for Modern American Poetry.