Summer Workshop Program 2023
Please note:
The tuition for all Summer Program Workshops is the following:
$900-Sustaining Rate, $700-Regular Rate, $500-Student/Teacher Rate
Upon checkout you will be asked to select the option that fits your situation.
For more information on our new tuition rates, please click
here
.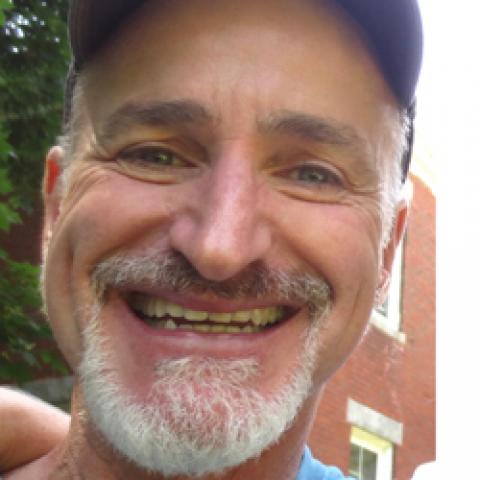 Peter Madden
Cyanotypes: Handmade Books from Sunprints
August 13 to August 18, 2017
Tuition: $650
Materials Fee: $25
Workshop: 9am-12pm
Discipline: Photography
OPEN TO ALL
On-site Housing NOT Available - Off-site Housing Options
Working with one of the first photographic processes developed in the mid-1880s, Cyanotype, (also known as sunprinting or blue-printing) we'll begin the week making images on paper and fabric. Using photographic negatives, handmade negatives and actual objects, participants will create a series or collection of beautiful pictures in varying shades of blue. These can be left as is, treated to obtain a sepia-toned image or, as we'll explore, used as content for simple book structures. All are welcome as no experience with photography or bookbinding is required. Everything we cover can be easily and inexpensively continued on one's own. Please see materials list below.
Biography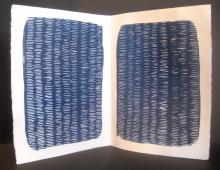 Born and raised in Greenwich Village, PETER MADDEN studied at Pratt Institute, Parson's School of Design, and Massachusetts College of Art. His one-of-a-kind books and alternative photo-process prints have been exhibited at and collected by Boston's Institute of Contemporary Art, The Museum of Fine Arts Boston, Harvard's Houghton Library, the Center for Book Arts in New York City, Bowdoin College, The Leslie-Lohman Museum of Gay and Lesbian Art and Phillips Andover Academy to name a few. He has taught and lectured for The Guild of Bookworkers, Massachusetts College of Art, Bennington College, Harvard University, the San Francisco Center for the Book, Wellesley College, Brigham Young University and Brandeis University. The recipient of an Artists' Foundation Fellowship, a Saint Botolph Foundation Grant, and most recently, a Massachusetts Cultural Council award, he recently retired after 20 years at Boston's School of the Museum of Fine Arts and now teaches at Maine College of Art, continuing to conduct workshops and lecture nationwide.