Summer Workshop Program 2023
Please note:
Orientation for Weeks 3-11 is on Sunday; Workshops are Monday through Friday. See an example of a week at FAWC
here
.
Tomas Vu
Drawing into Print – FULL
August 6 to August 12, 2023
Tuition: $800.00
Materials Fee: $75.00
Workshop: 9am - 12pm
Discipline: Printmaking
OPEN TO ALL
On-site Housing NOT Available - Off-site Housing Options
This Workshop Is Full
Please click here to be added to the waiting list
In this workshop, students will be introduced to the fundamental techniques of drawing through monoprints and collages. Students are welcome to bring their own images, themes, or pre-existing work if they would like. The objective of the course is to provide students with an interdisciplinary link between drawing and printmaking and challenge the porous boundary between the two. Drawing is the most important and crucial part of any printmaking method, and prints can in turn refine and revolutionize the way drawings are produced. Using pen and ink, pencil, brushes, conventional, and unconventional drawing media, students will work to discover imagery and the peculiarities of their technique, which they can then bring to printmaking. While the workshop will focus on generating work, there will be opportunities for group and individual critique as well as open discussions throughout each class. For students who wish, there should be ample time to develop a portfolio of prints. However, the ultimate goal of the course is simply to learn and have fun in the process of making.
Tomas-Vu-Materials-List-SP23.pdf
Biography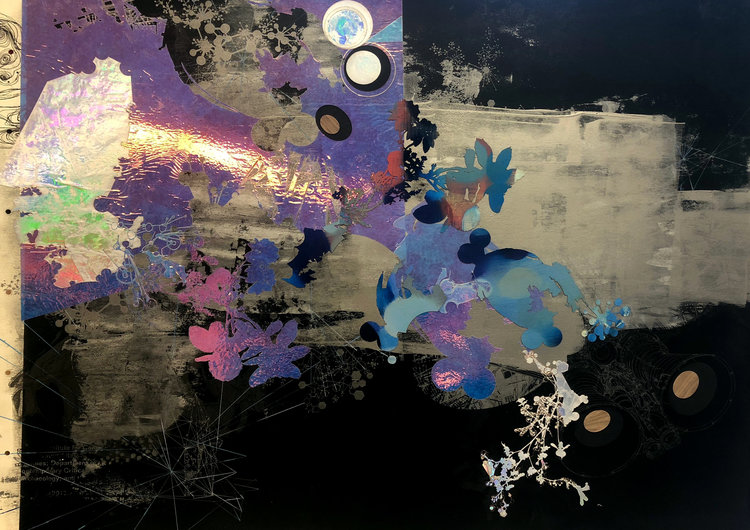 Tomas Vu was born in Saigon, Vietnam and at the age of ten moved with his family to El Paso, Texas. Tomas received a BFA from the University of Texas, El Paso, and went on to earn an MFA from Yale University. He has been a professor at Columbia University School of the Arts since 1996 and was appointed the LeRoy Neiman Professor of Visual Arts in 2000. In 1996, Vu helped to found the LeRoy Neiman Center for Print Studies. Since its inception, he has served as Director/Artistic Director of the Neiman center.