Summer Workshop Program 2023
Please note:
Orientation for Weeks 3-11 is on Sunday; Workshops are Monday through Friday. See an example of a week at FAWC
here
.
Simonette Quamina
Experiments with Relief Printmaking
August 13 to August 19, 2023
Tuition: $800.00
Materials Fee: $75.00
Workshop: 9am - 12pm
Discipline: Printmaking
OPEN TO ALL
On-site Housing NOT Available - Off-site Housing Options
Register for this Workshop
Participants in this workshop will explore the multiple possibilities of working from a matrix and combining printmaking techniques to create layered multi-sensory images which challenge traditional notions of the "Print" and collage. Focusing on relief print techniques, we will cover methods in Collagraphy, Silk Aquatint, Frottage and other alternative printmaking methods. Challenges will occur as we experiment and use familiar materials in unconventional ways, but this will serve as a means to fostering new ideas.
Simonette-Quamina-Materials-List-SP23.pdf
Biography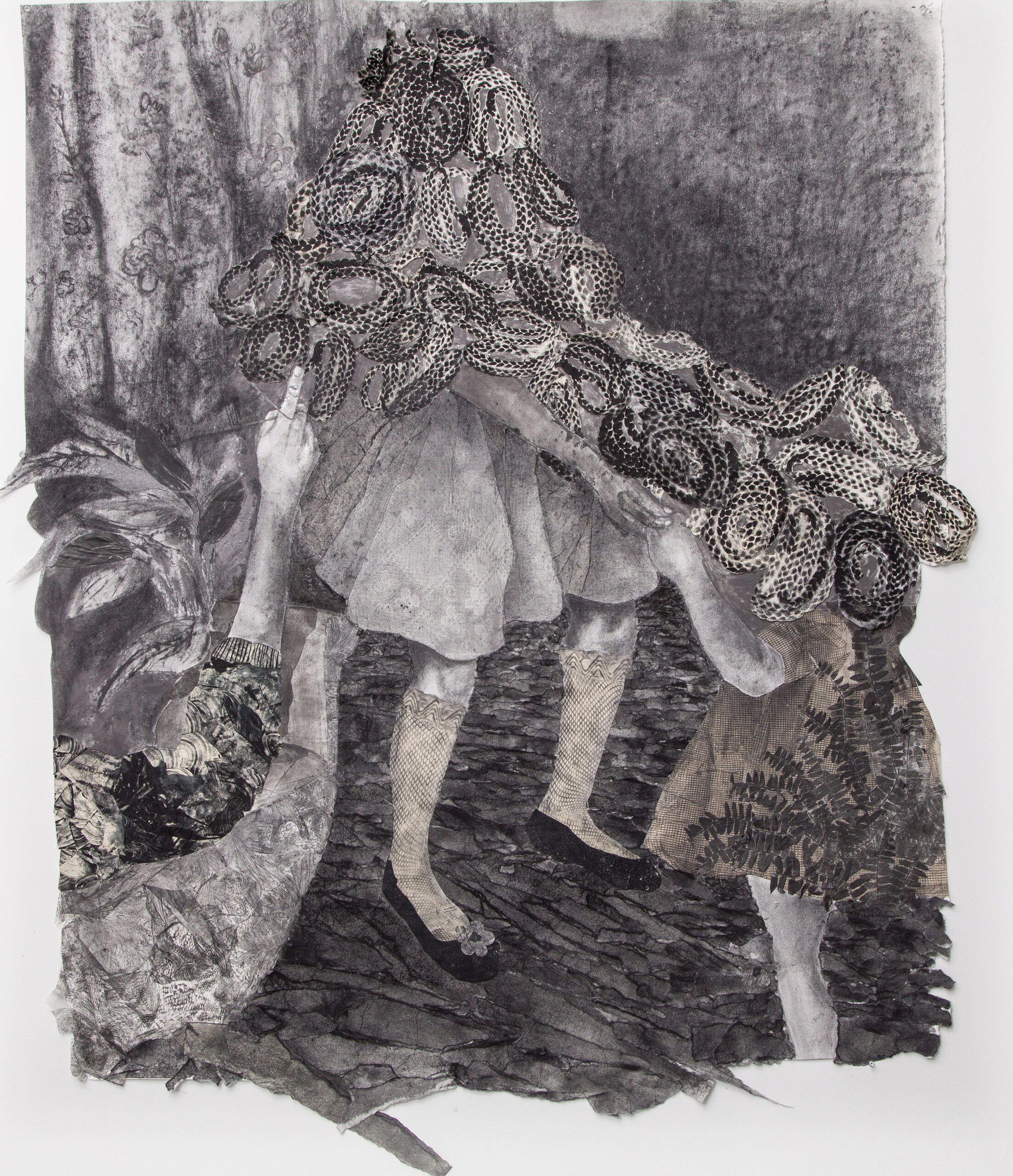 Simonette Quamina earned her Master of Fine Arts in Printmaking from the Rhode Island School of Design. She is the recipient of the Elizabeth Foundation for the Arts Studio Program in New York City, the recipient of the 2017-2018 Provincetown Fine Arts Works Center Residency, the 2017 Salem Art Works Fellowship and currently a 2020 Queen Sonja Print Award Nominee. She is an Assistant Professor of Printmaking at the Eastern Connecticut State.