Summer Workshop Program 2023
Please note:
The tuition for all Summer Program Workshops is the following:
$900-Sustaining Rate, $700-Regular Rate, $500-Student/Teacher Rate
Upon checkout you will be asked to select the option that fits your situation.
For more information on our new tuition rates, please click
here
.
Siobhan Liddell
Painting the Personal
July 24 to July 29, 2016
Tuition: $650
Workshop: 9AM-Noon
Discipline: Painting
OPEN TO ALL
On-site Housing NOT Available - Off-site Housing Options
In this painting course, you will explore your own history and the history of painting, focusing on the "mystery of the everyday" and asking the question, what is it in me that makes me want to paint?
Taking in the magic of our surroundings, the beauty of Provincetown and the light that has drawn artists to this unique cape, we will use watercolor techniques to express our responses. The starting place is play and getting lost in both the medium/material and the subject.
All levels are welcome, some experience is helpful, but basic instruction will be provided. Students should bring watercolor sketch pads: Aquarelle Arches Watercolor Block, 140 lb both hot pressed and cold pressed, and set of watercolor paints. I will provide additional colors. If you have a hair dryer, please bring it.
Biography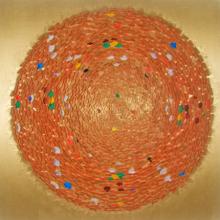 SIOBHAN LIDDELL is a painter and sculptor whose work deals with the space between knowing and unknowing, history and the continuum of desire to record and create our unique worlds. Her work is in the collections of the Hammer Museum, Los Angeles, and the Whitney Museum, New York. She has taught at Yale, Ohio State University, and CCA Japan. Recipient of the Rome Prize, she shows at CRG Gallery in New York, and Eric Dupont Gallery in Paris.