Summer Workshop Program 2023
Please note:
The tuition for all Summer Program Workshops is the following:
$900-Sustaining Rate, $700-Regular Rate, $500-Student/Teacher Rate
Upon checkout you will be asked to select the option that fits your situation.
For more information on our new tuition rates, please click
here
.
Sophie Cabot Black
Paying Attention (& Remembering to Open the Toolbox: A Poetry Workshop
August 4 to August 9, 2019
Tuition: $650
Workshop: 9am-12pm
Discipline: Poetry
OPEN TO ALL
On-site Housing NOT Available - Off-site Housing Options
This workshop is part of our Poetry Festival.
In this class we will deepen our individual voices by listening to poems written during our time together and from other sources. By using exercises, deconstruction, and other strategies, you will come away better understanding what you do best, while at the same time having pushed your work into a broader reach.
Biography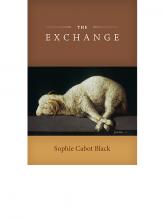 Sophie Cabot Black has three poetry collections from Graywolf Press which include The Misunderstanding of Nature, (Norma Farber First Book Award), and The Descent, (2005 Connecticut Book Award). Her third, The Exchange, received critical acclaim including a starred Publisher's Weekly, and which All Things Considered reviewed as "the book for you", and of which Billy Collins in the New York Times has said: ...she's concocted a way of speaking in poetry that's very fresh and daring."