Summer Workshop Program 2023
Please note:
Orientation for Weeks 3-11 is on Sunday; Workshops are Monday through Friday. See an example of a week at FAWC
here
.
Simonette Quamina
Printing Through the Collage
June 28 to July 3, 2020
Tuition: $650
Materials Fee: $75
Workshop: 1-4pm
Discipline: Printmaking
OPEN TO ALL
On-site Housing NOT Available - Off-site Housing Options
This workshop is part of MEMOIR & CREATIVE NONFICTION WEEK
This workshop aims to heighten awareness for visual thinking through the medium of relief printmaking, specifically focusing on collagraph printing techniques, and its ability to produce a wide range of marks. Students will further develop compositional skills through the collaged collagraph matrix. Professional printing etiquette will be learnt, while maintaining a focus on non-toxic studio practices.
​​​​​Ten sheets of white BFK Rives (22×30 inches) will be provided as part of the materials fee. Additional sheets may be purchased from the Work Center at $5 per sheet.
Biography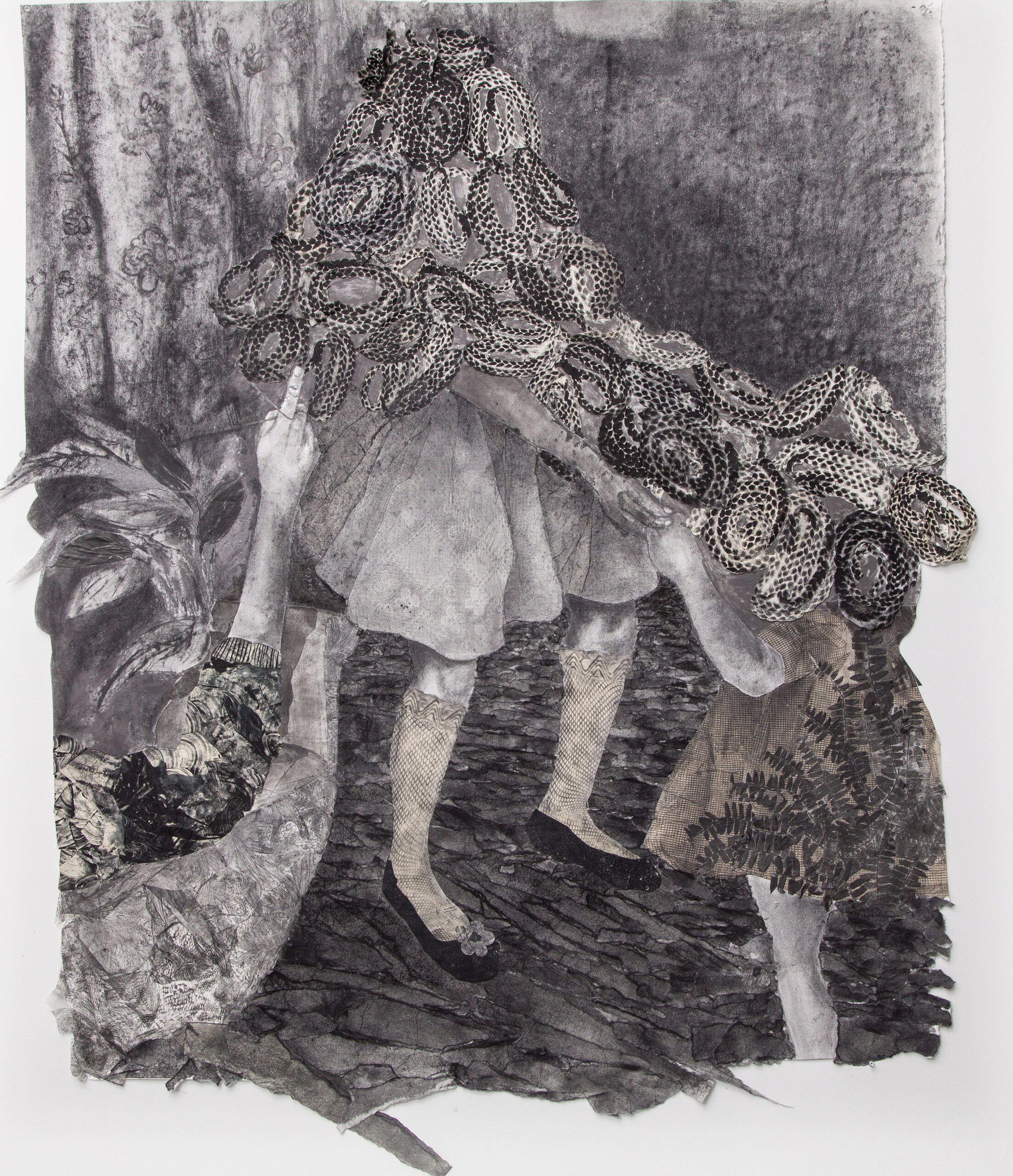 Simonette Quamina earned her Master of Fine Arts in Printmaking from the Rhode Island School of Design. She is the recipient of the Elizabeth Foundation for the Arts Studio Program in New York City, the recipient of the 2017-2018 Provincetown Fine Arts Works Center Residency, the 2017 Salem Art Works Fellowship and currently a 2020 Queen Sonja Print Award Nominee. She is an Assistant Professor of Printmaking at the Eastern Connecticut State.