Summer Workshop Program 2023
Please note:
The tuition for all Summer Program Workshops is the following:
$900-Sustaining Rate, $700-Regular Rate, $500-Student/Teacher Rate
Upon checkout you will be asked to select the option that fits your situation.
For more information on our new tuition rates, please click
here
.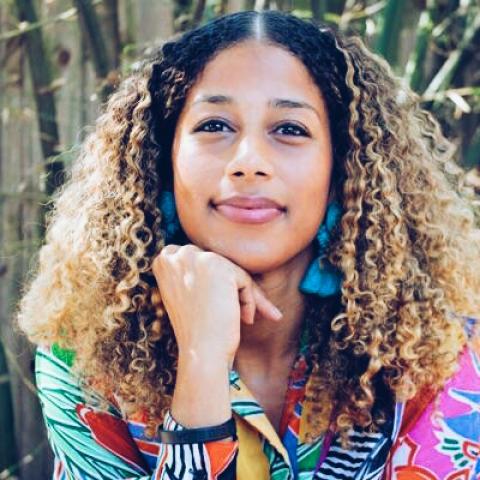 Aja Monet
Voices: Poetry for the People
July 22 to July 27, 2018
Tuition: $600
Workshop: 9am-Noon
Discipline: Poetry
OPEN TO ALL
On-site Housing NOT Available - Off-site Housing Options
This workshop is part of Social Justice Week.
When power corrupts, poetry cleanses. In this workshop, we will discuss the political power of poetry to transform perception and reality. How do we use language, metaphor, and performance to envision the practice of freedom and decolonize imagination? Poetry and art are not accessories to good strategy but are essential to the development and realization of freedom movements. Participants will read poetry and produce new poems inspired by the most transformational movements of our country and how it informs the politics of today. Through experiential exercises, participants examine how the personal story relates to the political process. This workshop reclaims poetry from the ivory towers of the literary canon returning it to its rightful place with the people in the trenches: the cubicles, kitchens, classrooms, courtrooms, correctional facilities, and poor neighborhoods all across America.
Biography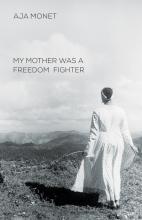 Aja Monet, NAACP Image Award nominee for Outstanding Literary Work-Poetry 2018, is an internationally established poet of Cuban-Jamaican decent. Harry Belafonte has called Aja Monet "The true definition of an artist". Her craft is an in-depth reflection of emotional wisdom, skill, and activism. The youngest individual to win the legendary Nuyorican Poet's Café Grand Slam title, she is recognized for combining her spellbound voice and powerful imagery on stage. Monet was a featured speaker at the Women's March on Washington DC where she read the title poem of her latest book My Mother Was A Freedom Fighter (Haymarket books 2017). Monet's other books include Inner-City Chants & Cyborg Cyphers (2015), and The Black Unicorn Sings (Penmanship books). In addition, she collaborated with poet/musician Saul Williams on the book Chorus: a literary mixtape (MTV books/Simon & Schuster).