24PearlStreet Workshops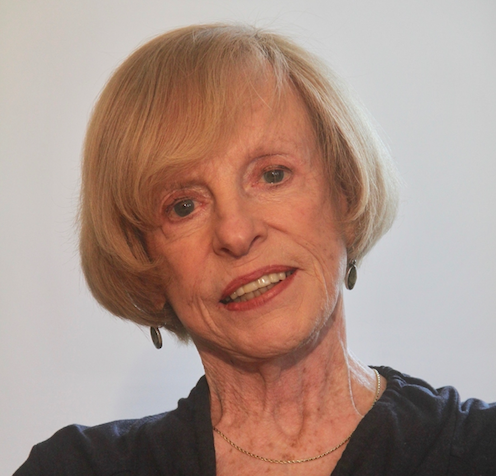 Martha Collins
Saturday Sprints with Martha Collins – LIVE
Poetry
November 5 to November 5, 2022
Tuition: $225.00
Class Size: 25
Session: fall
Level: Saturday Sprint - virtual LIVE workshop
A Handful of Quick Starts
LIVE via ZOOM: 1pm-4pm (Eastern)
This workshop will begin with a very short brainstorming exercise to help you identify or refine subjects you'd like to address in poems, including "difficult" subjects you may have been anxious or uncomfortable about pursuing. The remainder of the three-hour session will offer you a handful of poetic strategies, each including a brief discussion of several published poems and a prompt that will help to get you started on a poem of your own, perhaps drawing on the one of the subjects you've just defined. You'll have 5-10 minutes to explore each strategy, each of which will give you the beginning of a poem you might finish at home. There will be time for you to ask questions via the chat box during and at the end of the workshop.
Saturday Sprints are 3 hour generative workshops with stellar writers, centered on a theme.
Workshops are limited to 25 participants.
Biography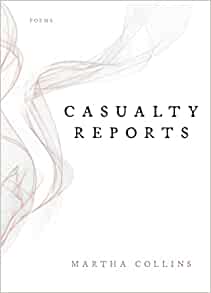 Martha Collins's eleventh book of poems is Casualty Reports (Pittsburgh, 2022). Her tenth, Because What Else Could I Do (Pittsburgh, 2019), won the Poetry Society of America's William Carlos Williams Award. Previous books of poems include three focused on race (Blue Front, White Papers, and Admit One: An American Scrapbook) and the paired volumes Day Unto Day and Night Unto Night. A fifth volume of co-translated Vietnamese poetry, Dreaming the Mountain by Tue Sy, is due from Milkweed this spring. Collins founded the creative writing program at U. Mass Boston and taught at Oberlin College for ten years. She lives in Cambridge, Massachusetts.