Faculty Presentation: Aaron Aceves, Cecilia Ruiz and Sara Farizan
Wednesday, July 26, 2023
6 PM
Join us for a faculty presentation with Aaron Aceves, Cecilia Ruiz and Sara Farizan.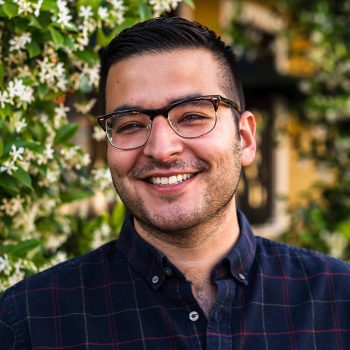 Aaron H. Aceves (he/him) is a bisexual, Mexican-American writer born and raised in East L.A. He graduated from Harvard College and received his MFA from Columbia University. His fiction has appeared in jmww, Epiphany, and them., among other places. He currently lives in Texas, where he serves as an Early Career Provost Fellow at UT Austin, and his debut novel, This Is Why They Hate Us, was released by Simon & Schuster Books for Young Readers.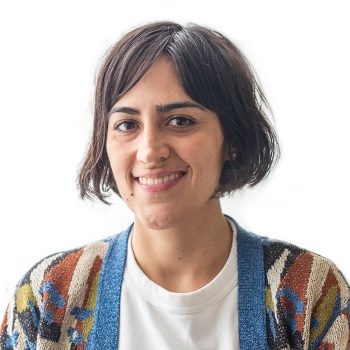 Cecilia Ruiz is the author and illustrator of The Book of Memory Gaps, The Book of Extraordinary Deaths, and A Gift from Abuela—a Junior Library Guild Gold Standard Selection. Her geometric, stamp-like style lends itself to simple, happy expressions, but her most compelling works are the ones in which melancholy hides within the bold colors and shapes. Her next picture book, Mr. Fiorello's Head, comes out in the summer of 2023. Cecilia was born and raised in Mexico City and now lives in New York City, where she teaches illustration and graphic design at Queens College, Parsons and the School of Visual Arts.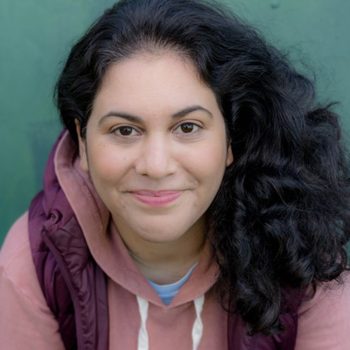 Sara Farizan (she/her) is the award-winning and critically acclaimed author of the young adult novels Dead Flip, Here to Stay, Tell Me Again How a Crush Should Feel, and the Lambda Literary award winning If You Could Be Mine, which was named one of TIME magazine's 100 Best YA Books of All Time. She has stories in the anthologies Fresh Ink, All Out, The Radical Element, Hungry Hearts, Come On In, and Fools in Love. She also had a dream come true in writing a DC comics middle-grade graphic novel, My Buddy Killer Croc and the middle grade novel Opportunity Knocks for Scholastic.
All readings and artist talks are held in the Stanley Kunitz Common Room, unless otherwise noted. Our annual summer exhibition, Everyone We Know is Here, is on view June 2 through August 25, 2023 in our Hudson D. Walker Gallery. Both venues are located at 24 Pearl Street in Provincetown.
Gallery Hours: Monday – Thursday, 11 AM – 3 PM / Friday and Saturday, Noon – 5 PM

The Stanley Kunitz Common Room and the Hudson D. Walker Gallery are accessible facilities in compliance with ADA guidelines.

If  you require assistance to access these venues, please call the Fine Arts Work Center at 508-487-9960 ext.101 in advance of your visit.