Faculty Presentation: James Stroud and Paul Lisicky
Monday, July 10, 2023
6 PM
Join us for a faculty presentation with James Stroud and Paul Lisicky.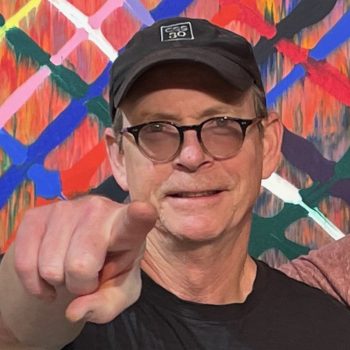 James Stroud is a painter and master printer who is the Founder/Director of Center Street Studio, a professional printmaking workshop that prints and publishes contemporary prints with emerging and established artists. His work is represented in several public collections including the National Gallery of Art in Washington, D.C.; The Boston Museum of Fine Arts; the Pushkin Museum in Moscow, Russia; the Yale University Art Gallery; the Hood Museum of Art at Dartmouth College; and the Fogg Art Museum.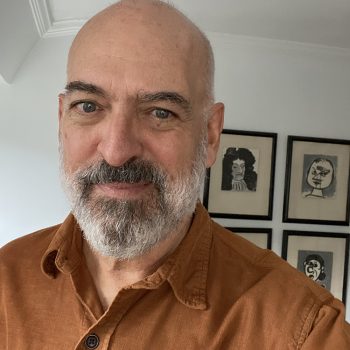 Paul Lisicky's books include Later: My Life at the Edge of the World, The Narrow Door, Unbuilt Projects, and Lawnboy. His work has appeared in The Atlantic, Conjunctions, The Cut, Fence, The New York Times, and elsewhere. His awards include fellowships from the Guggenheim Foundation, the National Endowment for the Arts, and the Fine Arts Work Center. He directs the MFA Program in Creative Writing at Rutgers University-Camden, where he is editor of StoryQuarterly. His seventh book, The Sky in It: A Life with Joni Mitchell, is forthcoming from HarperOne.
All readings and artist talks are held in the Stanley Kunitz Common Room, unless otherwise noted. Our annual summer exhibition, Everyone We Know is Here, is on view June 2 through August 25, 2023 in our Hudson D. Walker Gallery. Both venues are located at 24 Pearl Street in Provincetown.
Gallery Hours: Monday – Thursday, 11 AM – 3 PM / Friday and Saturday, Noon – 5 PM

The Stanley Kunitz Common Room and the Hudson D. Walker Gallery are accessible facilities in compliance with ADA guidelines.

If  you require assistance to access these venues, please call the Fine Arts Work Center at 508-487-9960 ext.101 in advance of your visit.