Faculty Presentation: Kate Clark and Celeste Lecesne
Monday, July 17, 2023
6 PM
Join us for a faculty presentation with Kate Clark and Celeste Lecesne.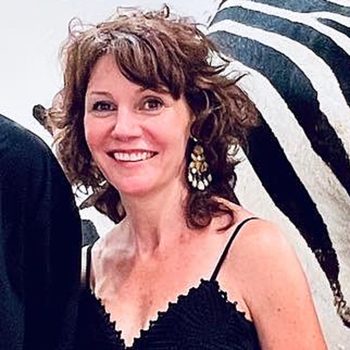 Kate Clark is a sculptor who lives in Brooklyn, NY. Her interspecies sculptures present the viewer with hybrids that transcend human limitations by expanding the boundaries of identity, gender, and origin. They have been exhibited over the past 15 years across the US, France, England, Korea, and Australia. She has exhibited at the Aldrich Museum, Bellevue Arts Museum, Mobile Museum, Frist Center, Glenbow Museum, Musée de la Halle Saint Pierre, Nevada Museum, Newcomb Museum, Hilliard Museum, Biggs Museum, Royal Melbourne Institute of Technology, J. Paul Getty Museum, and many others. Clark has collaborated with Claudia Rankine, Kanye West/Desiigner, and NatGeo.
Celeste Lecesne (he/they) wrote the short film Trevor, which won an Academy Award for Best Live Action Short, and he is co-founder of The Trevor Project, the only nationwide lifeline for LGBTQ+ youth. For over 30 years, Lecesne has been telling stories as a playwright, actor, screenwriter, author, and producer. The New York Times has ranked him "among the most talented solo performers of his (or any) generation." Lecesne is also the co-founder and Artistic Director of The Future Perfect, a national arts initiative dedicated to amplifying the voices of LGBTQ+ youth.
All readings and artist talks are held in the Stanley Kunitz Common Room, unless otherwise noted. Our annual summer exhibition, Everyone We Know is Here, is on view June 2 through August 25, 2023 in our Hudson D. Walker Gallery. Both venues are located at 24 Pearl Street in Provincetown.
Gallery Hours: Monday – Thursday, 11 AM – 3 PM / Friday and Saturday, Noon – 5 PM

The Stanley Kunitz Common Room and the Hudson D. Walker Gallery are accessible facilities in compliance with ADA guidelines.

If  you require assistance to access these venues, please call the Fine Arts Work Center at 508-487-9960 ext.101 in advance of your visit.