Faculty Presentation: Nathan McClain and Mark Adams
Monday, August 14, 2023
5 PM
Join us for a faculty presentation with Nathan McClain and Mark Adams.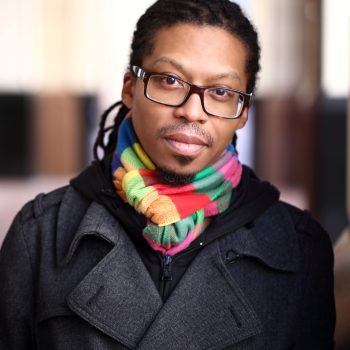 Nathan McClain is the author of two collections of poetry—Previously Owned (2022) and Scale (2017)—both from Four Way Books, a recipient of fellowships from The Frost Place, Sewanee Writers Conference, Bread Loaf Writers Conference, and a graduate from the M.F.A. Program for Writers at Warren Wilson. A Cave Canem fellow, his poems and prose have recently appeared or are forthcoming in Plume Poetry Anthology 10, The Common, Guesthouse, Poetry Northwest, and Zocalo Public Square, among others. He teaches at Hampshire College and serves as poetry editor of the Massachusetts Review.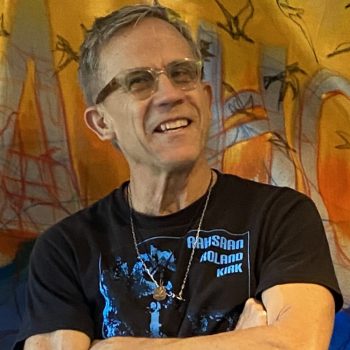 Mark Adams is a painter / cartographer showing at the Schoolhouse Gallery in Provincetown, with 30 years experience in the National Park Service, currently artist/scientist in residence at the Center for Coastal Studies, Provincetown. He has exhibited installations, prints, photography, scientific illustration, and video art. His retrospective "Expedition" was at the Provincetown Art Association Museum in 2017. He has traveled with a sketchbook in Asia, Central America, and Europe and has illustrated and co-authored a geologic primer, Coastal Landforms of Cape Cod with geologist Graham Giese from the Center for Coastal Studies.
All readings and artist talks are held in the Stanley Kunitz Common Room, unless otherwise noted. Our annual summer exhibition, Everyone We Know is Here, is on view June 2 through August 25, 2023 in our Hudson D. Walker Gallery. Both venues are located at 24 Pearl Street in Provincetown.
Gallery Hours: Monday – Thursday, 11 AM – 3 PM / Friday and Saturday, Noon – 5 PM

The Stanley Kunitz Common Room and the Hudson D. Walker Gallery are accessible facilities in compliance with ADA guidelines.

If  you require assistance to access these venues, please call the Fine Arts Work Center at 508-487-9960 ext.101 in advance of your visit.