Faculty Presentation: Nick Flynn and Victoria Redel
Wednesday, August 16, 2023
5 PM
Join us for a faculty presentation with Nick Flynn and Victoria Redel.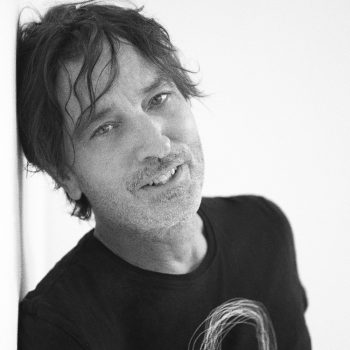 Nick Flynn's most recent books include: This Is the Night Our House Will Catch Fire (Norton, 2020); and Stay: threads, collaborations, and conversations (Ze Books, 2020), which documents twenty-five years of his collaborations with artists, filmmakers, and composers. He is also the author of five collections of poetry, including I Will Destroy You (Graywolf, 2019). His bestselling memoir Another Bullshit Night in Suck City (Norton, 2004), was made into a film starring Robert DeNiro (Focus Features, 2012), and has been translated into fifteen languages. His next book, Low, is forthcoming (Graywolf, 2023).
Victoria Redel is the author of five books of fiction and four poetry collections, most recently Paradise (2022). Her work has been widely anthologized, translated, and her novel, Loverboy, was adapted for a feature film. She has been the recipient of numerous awards including fellowships from the Guggenheim foundation and the NEA. She teaches at Sarah Lawrence College.
All readings and artist talks are held in the Stanley Kunitz Common Room, unless otherwise noted. Our annual summer exhibition, Everyone We Know is Here, is on view June 2 through August 25, 2023 in our Hudson D. Walker Gallery. Both venues are located at 24 Pearl Street in Provincetown.
Gallery Hours: Monday – Thursday, 11 AM – 3 PM / Friday and Saturday, Noon – 5 PM

The Stanley Kunitz Common Room and the Hudson D. Walker Gallery are accessible facilities in compliance with ADA guidelines.

If  you require assistance to access these venues, please call the Fine Arts Work Center at 508-487-9960 ext.101 in advance of your visit.