Faculty Presentation: Pete Hocking and Chen Chen
Wednesday, July 5, 2023
6 PM
Join us for a faculty presentation with Pete Hocking and Chen Chen.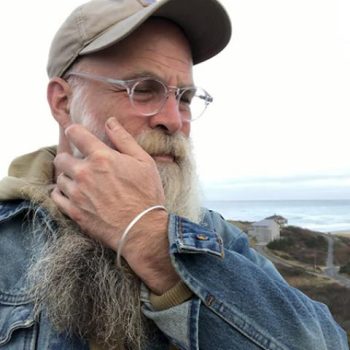 Pete Hocking is a painter and writer on Cape Cod. He teaches at the Rhode Island School of Design and Gratz College. From 2003-2021 he taught in Goddard College's MFA in Interdisciplinary Arts program. He was director of RISD's Office of Public Engagement (2007-11), and Associate Dean of the College and Director of the Swearer Center for Public Service at Brown University (1988-2005). He's a founding board member of Provincetown Commons, an economic development center for the creative economy. Hocking is represented by Four Eleven Gallery in Provincetown, MA.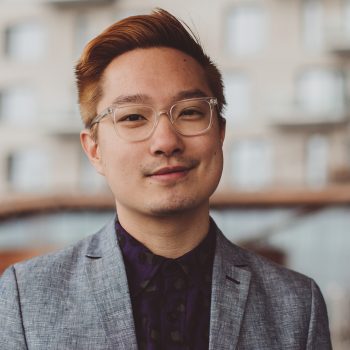 Chen Chen is the author of two books of poetry, Your Emergency Contact Has Experienced an Emergency (BOA Editions, 2022) and When I Grow Up I Want to Be a List of Further Possibilities (BOA Editions, 2017), which was longlisted for the National Book Award and won the Thom Gunn Award. His work appears in many publications, including Poetry and three editions of The Best American Poetry. He has received two Pushcart Prizes and fellowships from the NEA and United States Artists. He is core poetry faculty for the low-residency MFA programs at New England College and Stonecoast.
All readings and artist talks are held in the Stanley Kunitz Common Room, unless otherwise noted. Our annual summer exhibition, Everyone We Know is Here, is on view June 2 through August 25, 2023 in our Hudson D. Walker Gallery. Both venues are located at 24 Pearl Street in Provincetown.
Gallery Hours: Monday – Thursday, 11 AM – 3 PM / Friday and Saturday, Noon – 5 PM

The Stanley Kunitz Common Room and the Hudson D. Walker Gallery are accessible facilities in compliance with ADA guidelines.

If  you require assistance to access these venues, please call the Fine Arts Work Center at 508-487-9960 ext.101 in advance of your visit.