Faculty Presentation: Tina Chang and Fred Liang
Tuesday, August 1, 2023
5 PM
Join us for a faculty presentation with Tina Chang and Fred Liang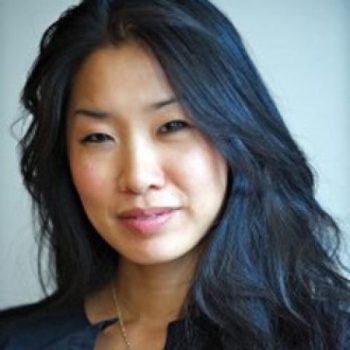 Tina Chang, Brooklyn Poet Laureate, is the author of Half-Lit Houses (2004), Of Gods & Strangers (2011), and most recently Hybrida (2019) which was named A Most Anticipated Book of 2019 by NPR, Lit Hub, The Millions, Oprah magazine, Publisher's Weekly and was named a New York Times Book Review New & Noteworthy collection. She is also the co-editor of the W.W. Norton anthology Language for a New Century: Contemporary Poetry from the Middle East, Asia, and Beyond (2008). Chang is the director of Creative Writing at Binghamton University.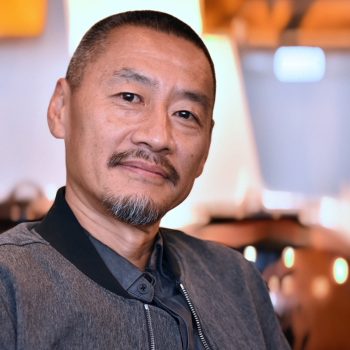 Fred H. C. Liang received a BFA from the University of Manitoba and an MFA from Yale University. His honors include Massachusetts Cultural Council Arts Grants in painting, printmaking, and works on paper. Liang's work is in numerous public and private collections, including Fidelity, the Gund Collection, Addison Museum of American Art, and the Rose Art Museum at Brandeis University. Liang's most recent exhibitions include the Milwaukee Art Museum, the Addison Museum of American Art in Massachusetts, XC.HuA Gallery in Berlin, and Jerez de la Frontera Gallery at the University of Cadiz. He was the recipient of the 2020 Joan Michell Foundation Grant and Boston Foundation's Brother Thomas Fellowship in 2021. Liang is a professor at the Massachusetts College of Art and Design in Boston, MA, where he is the Coordinator of the Printmaking Department.
All readings and artist talks are held in the Stanley Kunitz Common Room, unless otherwise noted. Our annual summer exhibition, Everyone We Know is Here, is on view June 2 through August 25, 2023 in our Hudson D. Walker Gallery. Both venues are located at 24 Pearl Street in Provincetown.
Gallery Hours: Monday – Thursday, 11 AM – 3 PM / Friday and Saturday, Noon – 5 PM

The Stanley Kunitz Common Room and the Hudson D. Walker Gallery are accessible facilities in compliance with ADA guidelines.

If  you require assistance to access these venues, please call the Fine Arts Work Center at 508-487-9960 ext.101 in advance of your visit.