Faculty Presentation: Tomas Vu, Ronaldo Wilson, and Eileen Myles
Tuesday, August 8, 2023
5 PM
Join us for a faculty presentation with Tomas Vu, Ronaldo Wilson, and Eileen Myles.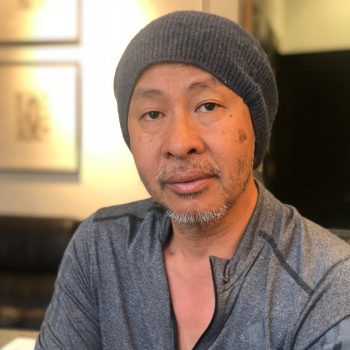 Tomas Vu was born in Saigon, Vietnam and at the age of ten moved with his family to El Paso, Texas. Tomas received a BFA from the University of Texas, El Paso, and went on to earn an MFA from Yale University. He has been a professor at Columbia University School of the Arts since 1996 and was appointed the LeRoy Neiman Professor of Visual Arts in 2000. In 1996, Vu helped to found the LeRoy Neiman Center for Print Studies. Since its inception, he has served as Director/Artistic Director of the Neiman center.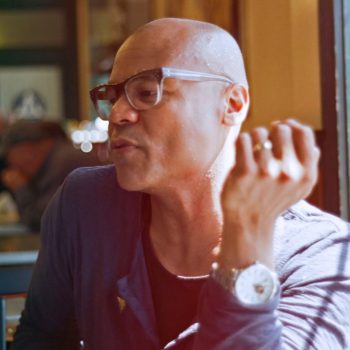 Ronaldo V. Wilson is the author of Narrative of the Life of the Brown Boy and the White Man, winner of the Cave Canem Prize; Poems of the Black Object, winner of the Thom Gunn Award for Gay Poetry and the Asian American Literary Award in Poetry; Farther Traveler: Poetry, Prose, Other, finalist for a Thom Gunn Award for Gay Poetry; Lucy 72; Carmelina: Figures; and Virgil Kills: Stories. Wilson is Professor of Creative Writing and Literature at U.C. Santa Cruz; principal faculty of CRES (Critical Race and Ethnic Studies); and affiliate faculty of DANM (Digital Arts and New Media).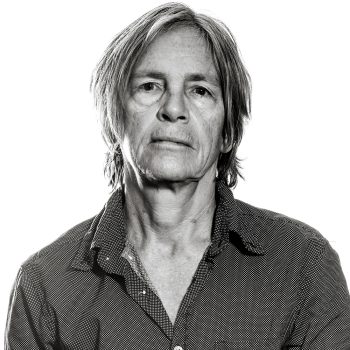 Eileen Myles (they/them) came to New York from Boston in 1974 to be a poet, subsequently novelist and art journalist. Their many books include Pathetic Literature (forthcoming) which they edited, and a "Working Life" (poetry, forthcoming). Myles's awards include a Guggenheim, a poetry award from the Foundation for Contemporary Arts, and in 2022 they were inducted into the American Academy of Arts & Letters. Their books have been translated into many languages and Chelsea Girls just won France's Les Inrockuptibles prize for best foreign novel. They live in New York and Marfa, TX.
All readings and artist talks are held in the Stanley Kunitz Common Room, unless otherwise noted. Our annual summer exhibition, Everyone We Know is Here, is on view June 2 through August 25, 2023 in our Hudson D. Walker Gallery. Both venues are located at 24 Pearl Street in Provincetown.
Gallery Hours: Monday – Thursday, 11 AM – 3 PM / Friday and Saturday, Noon – 5 PM

The Stanley Kunitz Common Room and the Hudson D. Walker Gallery are accessible facilities in compliance with ADA guidelines.

If  you require assistance to access these venues, please call the Fine Arts Work Center at 508-487-9960 ext.101 in advance of your visit.