Summer Faculty Reading and Artist Talk: Pam Houston, Joan Naviyuk Kane and Mark Adams
Monday, August 8, 2022
6 PM
Join us for a summer faculty reading and artist talk with Pam Houston, Joan Naviyuk Kane, and Mark Adams.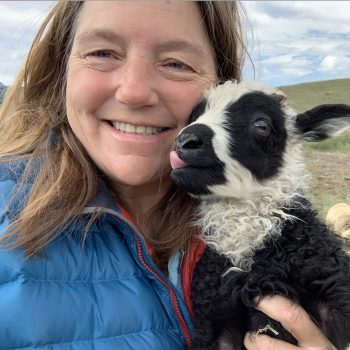 Pam Houston is the author of the memoir, Deep Creek: Finding Hope In The High Country, which won the 2019 Colorado Book Award, the High Plains Book Award and the Reading The West Advocacy Award and more recently, Air Mail: Letters of Politics Pandemics and Place co authored with Amy Irvine. She is also the author of Cowboys Are My Weakness, Contents May Have Shifted, and four other books of fiction and nonfiction, all published by W.W. Norton. She lives at 9,000 feet above sea level on a 120-acre homestead near the headwaters of the Rio Grande. She raises Icelandic Sheep and Irish Wolfhounds and is a fierce advocate for the Earth.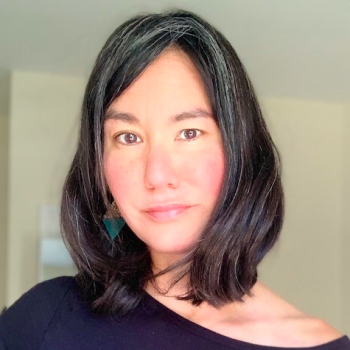 Joan Naviyuk Kane is Inupiaq with family from Ugiuvak and Qawiaraq. The author of eight collections of poetry and prose, she teaches creative writing at Harvard and Tufts, is a lecturer in the Department of Studies in Race, Colonialism and Diaspora at Tufts, and was founding faculty for the graduate creative writing program at the Institute of American Indian Arts. She was a Visiting Fellow of Race and Ethnicity at The Center for the Study of Race and Ethnicity in America at Brown University in 2020-2021, and the 2021 Mary Routt Endowed Chair of Creative Writing and Journalism at Scripps College. Her second book, Hyperboreal (winner of the 2012 Donald Hall Prize, an American Book Award, and a finalist for the 2014 PEN Center USA literary award), will be published in translation by Editions Caractères in 2022, and a collection of new poems, Dark Traffic, was published in the Pitt Poetry Series in September.   She has received a Guggenheim Fellowship, a Whiting Writer's Award, an American Book Award, the United States Artists Creative Vision Award, the Donald Hall Prize, the Native Arts and Cultures Foundation National Artist Fellowship, and fellowships from the Radcliffe Institute, the Rasmuson Foundation, the School for Advanced Research, and Brown's Center for the Study of Ethnicity and Race in America. A lecturer in the department of Race, Colonialism and Diaspora at Tufts, she also teaches creative writing at Harvard, Tufts, and the Institute of American Indian Arts. She raises her sons in Cambridge, Massachusetts.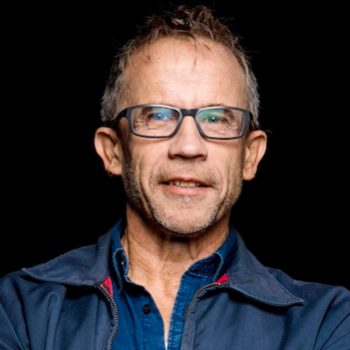 Mark Adams is a painter / cartographer showing at The Schoolhouse Gallery in Provincetown, with 25 years experience in the National Park Service. He has exhibited installations, prints, photography, scientific illustration, and video art. His retrospective, "Expedition" was at the Provincetown Art Association Museum in 2017. He has traveled with a sketchbook in Asia, Central America, and Europe and has illustrated and co-authored a geologic primer, Coastal Landforms of Cape Cod with geologist Graham Giese from the Center for Coastal Studies and Woods Hole Oceanographic Institution.
All readings and artist talks are held in the Stanley Kunitz Common Room, unless otherwise noted. Our annual summer exhibition, Density's Glitch, is on view through August 28, 2022 in our Hudson D. Walker Gallery. Both venues are located at 24 Pearl Street in Provincetown.
Gallery Hours: Monday – Thursday, 11 AM – 3 PM / Friday and Saturday, Noon – 5 PM
We require all students, faculty, staff, and guests to wear a mask when indoors at the Work Center.


The Stanley Kunitz Common Room and the Hudson D. Walker Gallery are accessible facilities in compliance with ADA guidelines.

 If  you require assistance to access these venues, please call the Fine Arts Work Center at 508-487-9960 ext. 101 in advance of your visit.