LOVE BODY BODY BODY
Wednesday, August 23, 2023
7 PM
Join us for a  performance by Innerworkings Theater in the Stanley Kunitz Common Room.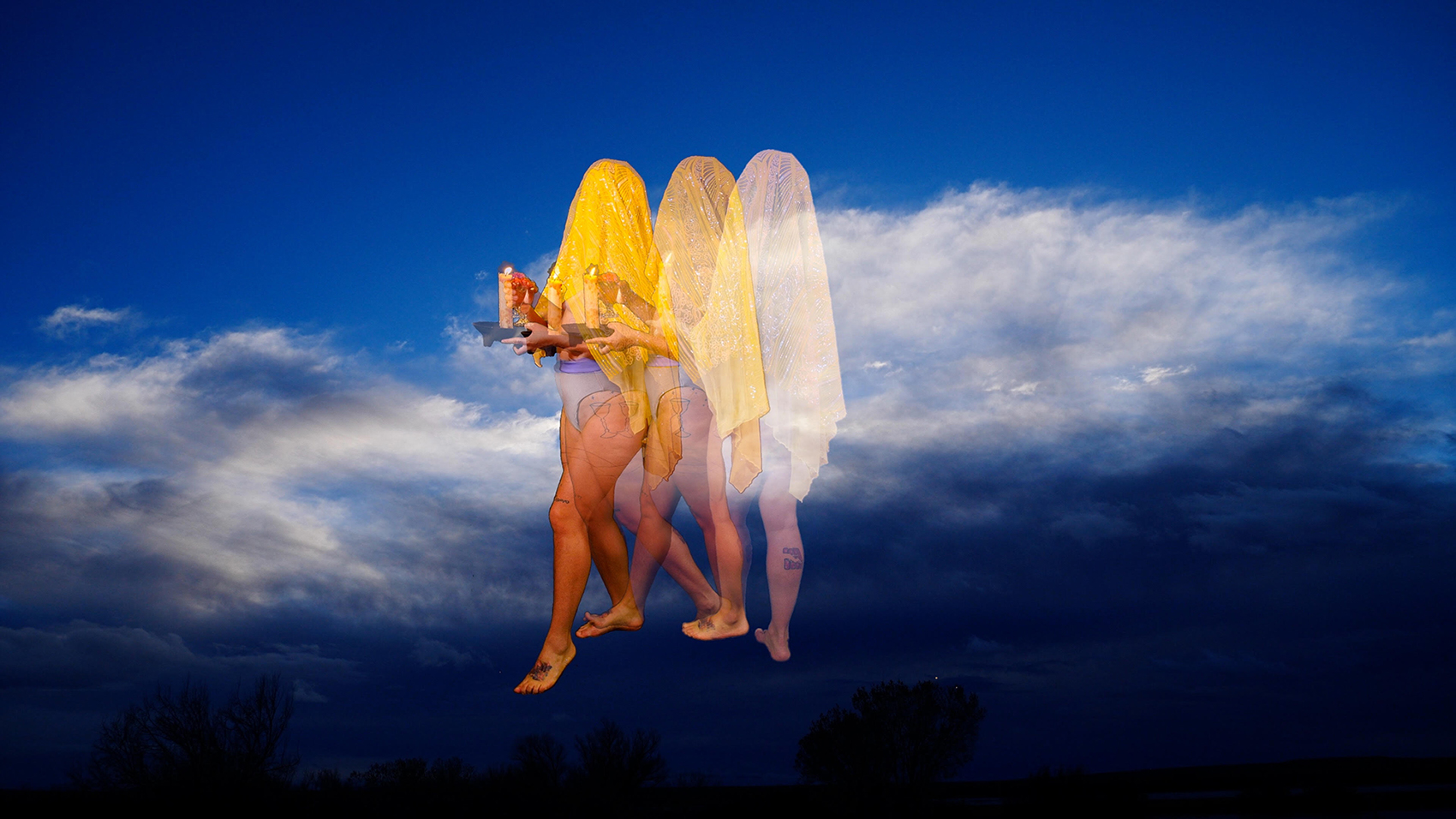 LOVE BODY BODY BODY delves into the intricate relationship between AI, digital realms, and creative expression. Amidst vibrant projections and dynamic interactions, the artist engages with animated canvases, wearables, and captivating video characters. This interdisciplinary venture, in collaboration with AI, births a compelling, over-the-top environmental 'whodunit' mystery, where river wildlife take on human-like roles. The now-iconic digital voices of TikTok narrate the play and infuse absurdity into the multi-layered narrative. However, interspersed within are somatic meditations, embodied in wearable sculptures inhabiting expansive visual environments that ponder our existence within both physical and digital spaces. Amidst the empowering allure of AI's capabilities, the shadows of this relationship are explored. Will the artist thrive within these projections or be engulfed by the void? Join us in exploring the confluence of human and machine, creativity, and AI's looming omnipresence in a multi-sensory, all ages performance.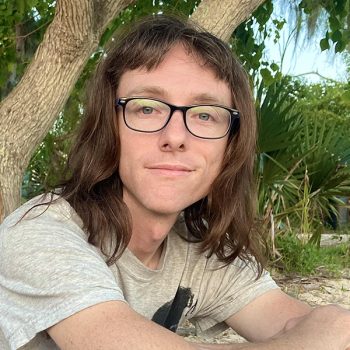 Arvid Tomayko
Arvid Tomayko is a New Orleans based musician, composer, and digital media artist investigating time, space and spacetime. They compose music for live performance and the studio, build original digital musical instruments and interactive systems, and create experimental video. Tomayko has performed solo and collaboratively in venues across the country since 2003. Tomayko holds a BA in Computer Music/Multimedia and Geological Sciences from Brown University, and their work often investigates the world through the lens of natural history and "deep time". 
They have been a New Hazlett Theater CSA artist, a Tough Art resident at the Children's Museum of Pittsburgh, the recipient of a commission from Swissnex Boston, and produced collaborative video work with the Kelly-Strayhorn Theater in Pittsburgh. Tomayko has presented work at the ACM SIGGRAPH conference, the Louisiana Synth Festival, and the New Orleans Giant Puppet Festival. Their hometown is Provincetown, MA, where they grew up exploring the backshore dunes and art galleries in equal measure.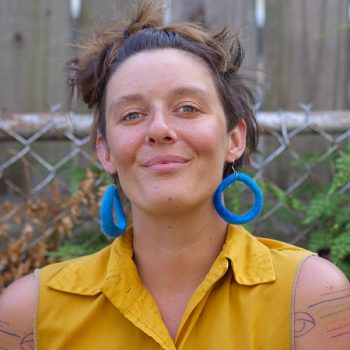 H. Gene Thompson
H. Gene Thompson is an interdisciplinary artist who is queer and non-binary. Born in 1989 in Pittsburgh, PA, they are now based in New Orleans, LA. Their interdisciplinary art practice explores themes connecting the body and the land. As a performer and cultural producer, Thompson is comfortable moving between media to interact with a variety of contexts. They use wearable and installed sculptures to create images and physical manifestations of energetic pathways that they capture through photography and video. They create and direct inclusive public art events that connect people and seek to heal by confronting the trauma held in our bodies through somatic and embodied practices. Visual interpretations of the documentation of these events, along with sculptural artifacts, form a body of exhibit work and act as research for future projects. Their work uses non-hierarchical frameworks seeking to value the lived experiences of the participants in community organizing and movement workshops. Thompson has toured work and collaborated with community organizations, venues, non-profits, artist residencies, and museums across the country since 2012.

Thompson is a grateful recipient of residencies at The Chautauqua School of Visual Art, The Spectacular House Gate Gallery Digital Residency, Sulfur Studios in Savannah, GA, The New Hazlett Theater in Pittsburgh, PA, The Pittsburgh Children's Museum (Tough Art), Laboratory in Spokane, WA, The Kelly-Strayhorn Theater in Pittsburgh, Charles Adams Studio Project in Lubbock, TX, Art In Odd Places in Orlando, FL, AS220 in Providence, RI, and Future Tenant Art Space in Pittsburgh.

They have taught workshops in Provincetown MA, Pittsburgh PA, Truth or Consequences NM, Providence RI, Lubbock TX, and the University of Montevallo in Montevallo, AL.
All readings and artist talks are held in the Stanley Kunitz Common Room, unless otherwise noted. Our annual summer exhibition, Everyone We Know is Here, is on view June 2 through August 25, 2023 in our Hudson D. Walker Gallery. Both venues are located at 24 Pearl Street in Provincetown.
Gallery Hours: Monday – Thursday, 11 AM – 3 PM / Friday and Saturday, Noon – 5 PM

The Stanley Kunitz Common Room and the Hudson D. Walker Gallery are accessible facilities in compliance with ADA guidelines.

If  you require assistance to access these venues, please call the Fine Arts Work Center at 508-487-9960 ext.101 in advance of your visit.