Summer Faculty Reading and Artist Talk: Marion Winik and Andrew Mockler
Wednesday, July 20, 2022
6 PM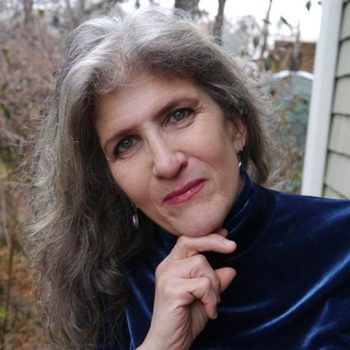 Marion Winik is the author of The Big Book of the Dead, First Comes Love, Above Us Only Sky and seven other books, among them New York Times Notable selections. She writes and illustrates an award-winning column at BaltimoreFishbowl.com and has published in The New York Times Magazine, The Sun, and many other places. She writes book reviews for People, Newsday, The Washington Post, Kirkus Reviews, and her own podcast, The Weekly Reader. She was a commentator on All Things Considered for fifteen years. Winik is a professor in the MFA program at the University of Baltimore and has taught writing workshops all over the world since the 1990s.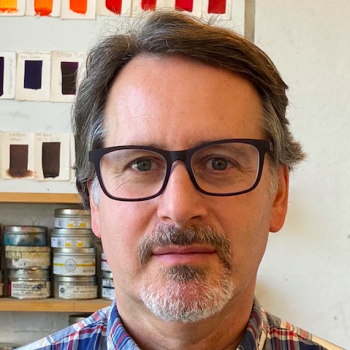 Andrew Mockler is the owner of Jungle Press Editions in Brooklyn, NY, where he collaborates with artists making editions in lithography, etching, woodcut, and monoprint. His own work in printing and painting has been exhibited in New York, Boston, and Los Angeles. He has taught at Yale School of Art, RISD, and Hunter College. His collaborative print work is included in the collections of The Metropolitan Museum of Art, MOMA, and The Whitney Museum.
All readings and artist talks are held in the Stanley Kunitz Common Room, unless otherwise noted. Our annual summer exhibition, Density's Glitch, is on view through August 28, 2022 in our Hudson D. Walker Gallery. Both venues are located at 24 Pearl Street in Provincetown.
Gallery Hours: Monday – Thursday, 11 AM – 3 PM / Friday and Saturday, Noon – 5 PM
We require all students, faculty, staff, and guests to wear a mask when indoors at the Work Center.


The Stanley Kunitz Common Room and the Hudson D. Walker Gallery are accessible facilities in compliance with ADA guidelines.

 If  you require assistance to access these venues, please call the Fine Arts Work Center at 508-487-9960 ext. 101 in advance of your visit.