LGBTQ+ Residency Reading and Artist Talk: Sam Ross and Sara Stern
Friday, September 9, 2022
6 PM
Join us for the culminating event of the Fine Arts Work Center's new LGBTQ+ artist residency, made possible by the generous support of Grindr. Resident visual artist Sara Stern and writer Sam Ross will present their work and engage in a Q&A with the audience, moderated by Pat Kearns, P-town artist and Keeper of the People's Parlor salon-style reading series.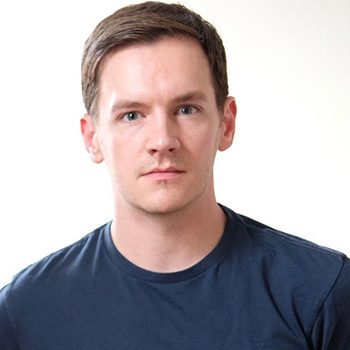 Sam Ross's poems have appeared in New Republic, Denver Quarterly, Boston Review, Tin House, and other journals, and he has received support from the Bread Loaf Writers' Conference, Robert Wilson's Watermill Center, and Columbia University School of the Arts, where he earned his MFA. His debut Company was selected by Carl Phillips for the Four Way Books Levis Prize in Poetry and won the 2020 Thom Gunn Award for Gay Poetry. He was a 2016-2017 Writing Fellow at the Fine Arts Work Center.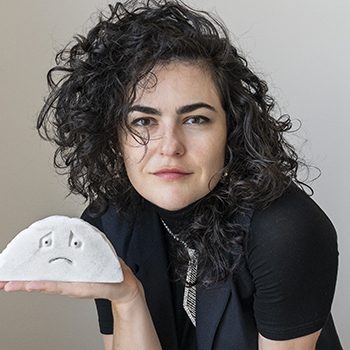 Sara Stern (she/they) is an interdisciplinary artist from New York City. Her recent projects prod histories of urban development with animacy and speculative fiction. Stern received her BA from Harvard University and her MFA from Columbia University. She has exhibited and screened her work in the US and internationally, at venues including SculptureCenter, NY; Anthology Film Archives, NY; The Jewish Museum, NY; and the Institute of Contemporary Arts Singapore. Her awards include the Rema Hort Mann Emerging Artist Grant, Fountainhead Fellowship at VCU Sculpture + Extended Media, and Visual Artist Fellowship at the Fine Arts Work Center in Provincetown, MA.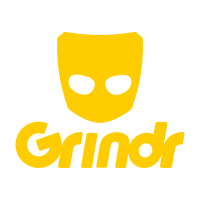 "Supporting queer creators is fundamental to our work at Grindr. We're honored to find common cause with the brilliant Fine Arts Work Center and glad we can help create space and time for these artists."
— Patrick Lenihan, VP and Global Head of Communications for Grindr
All readings and artist talks are held in the Stanley Kunitz Common Room, unless otherwise noted.


The Stanley Kunitz Common Room and the Hudson D. Walker Gallery are accessible facilities in compliance with ADA guidelines.

 If  you require assistance to access these venues, please call the Fine Arts Work Center at 508-487-9960 ext. 101 in advance of your visit.
Sponsored in part by the Provincetown Tourism Fund.