Open Studios and Architectural Tour
Friday, July 1, 2022
4:30-6 PM
Start off your Provincetown Gallery Stroll with a visit to our students' open studios and a tour of  the recent renovations of the Work Center's grounds.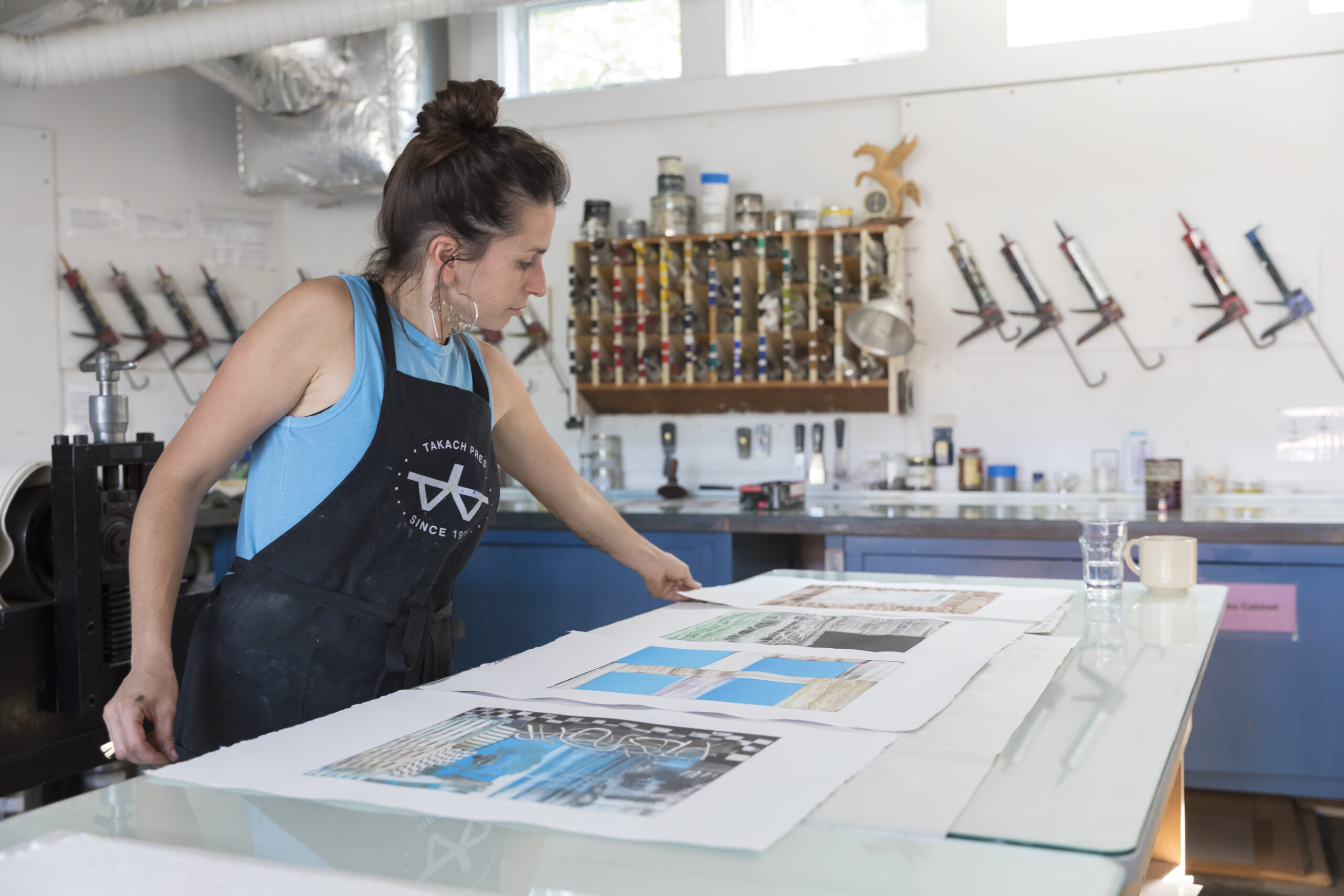 Friday is Open Studio night at the Work Center, when we invite the public to visit the studios of our summer students. Every week we have new visual arts students taking workshops and making work, and Friday is their opportunity to share their work with you. We hope you will stop by to enjoy the excellent art and lively discussion. You will also have the opportunity to check out our newly renovated facilities, where artists have been creating work and community for over fifty years.
Friday, July 1 at 5 PM, we invite you to join us for a free public tour of the Fine Arts Work Center's recent renovation, led by architect Bruce Skiles Danzer, Jr., AIA LAB [3.2] Architecture and FAWC Trustee. The property at 24 Pearl Street has been home to artists creating work and community for over a century, and has been home to the Fine Arts Work Center for over fifty years. The recent renovation brings our facilities into the 21st century and will provide a beautiful, sustainable home for artists for the next half century. We hope to see you Friday at 5 PM. Additional tours will be offered on July 15th and August 12th at the same time.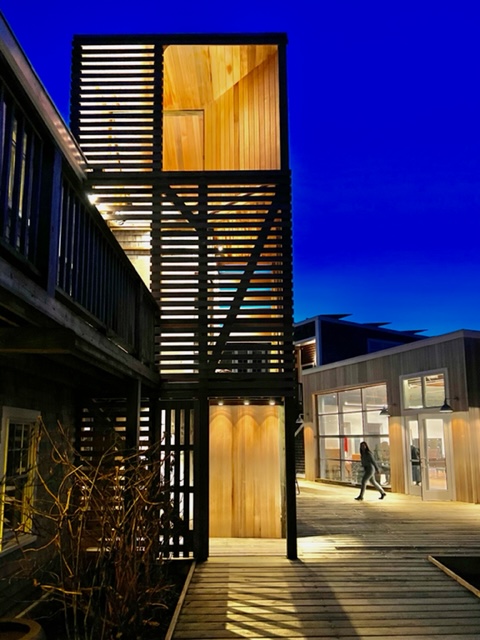 Our annual summer exhibition, Density's Glitch, is on view through August 28, 2022 in our Hudson D. Walker Gallery. Both venues are located at 24 Pearl Street in Provincetown.
Gallery Hours: Monday – Thursday, 11 AM – 3 PM / Friday and Saturday, Noon – 5 PM
We require all students, faculty, staff, and guests to wear a mask when indoors at the Work Center.


The Stanley Kunitz Common Room and the Hudson D. Walker Gallery are accessible facilities in compliance with ADA guidelines.

 If  you require assistance to access these venues, please call the Fine Arts Work Center at 508-487-9960 ext. 101 in advance of your visit.