Visual Artist Open Studios and Shankpainter Launch Party
Saturday, April 8, 2023
3-5 PM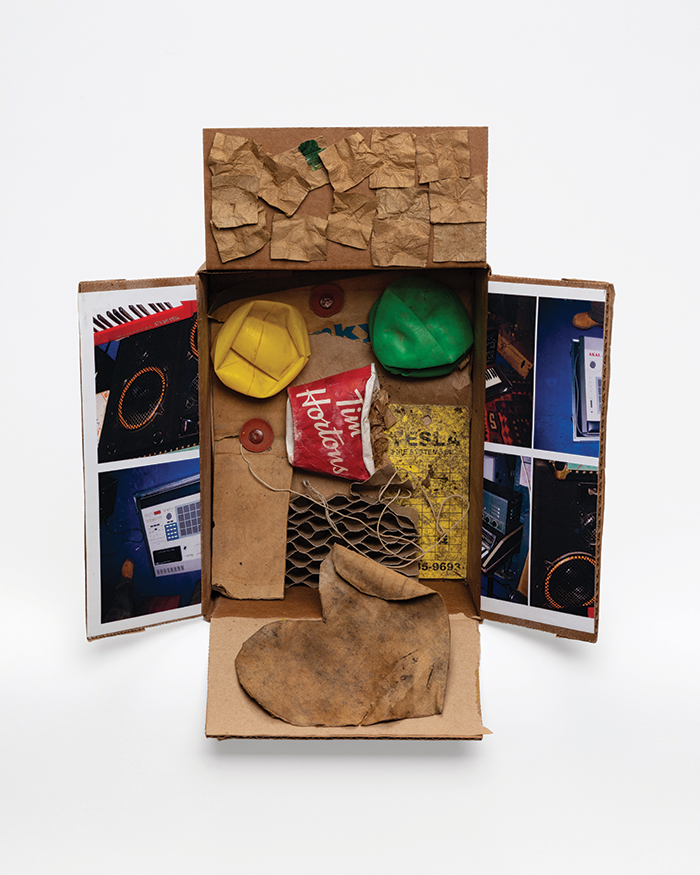 Stems, 2022, Georgia Dickie.
Cardboard box with found objects, squashed plastic balls,
discarded coffee cup, cardboard, paper, and print media.
The Fine Arts Work Center welcomes you to the 2022-23 Visual Art Fellows Open Studios. 
Open Studios are an excellent way to meet Fellows and become familiar with their creative process. 
Our 2022-23 Fellows will launch the new issue of Shankpainter (#62), a yearly tradition of printed works by the Fine Arts Work Center Writing Fellows, with the first collection dating back to 1970. 
This issue was organized by editors Willie Fitzgerald, Hannah Perrin King, and Jorrell Watkins— facilitated by Laura Cresté and graphic design by Dawn Zimiles. 
Shankpainter is not sold and does not accept submissions. It serves as a community forum and archival resource. The work by Fine Arts Work Center Fellows is owned by the authors, and permission to reprint belongs to them.
The Stanley Kunitz Common Room and the Hudson D. Walker Gallery are accessible facilities in compliance with ADA guidelines.
If  you require assistance to access these venues, please call the Fine Arts Work Center at 508-487-9960 ext. 101 in advance of your visit.
This event was made possible in part by the Arts Foundation of Cape Cod.