Fellows Exhibition:  Elizabeth Flood and Sichong Xie
Opening:  Friday, April 7, 2023
5-8 PM

Exhibition Dates: April 7 – 17 , 2023
Hudson D. Walker Gallery
Elizabeth Flood, Turbulence
Gallery A

Sichong Xie, Elephant in the Dark
Gallery B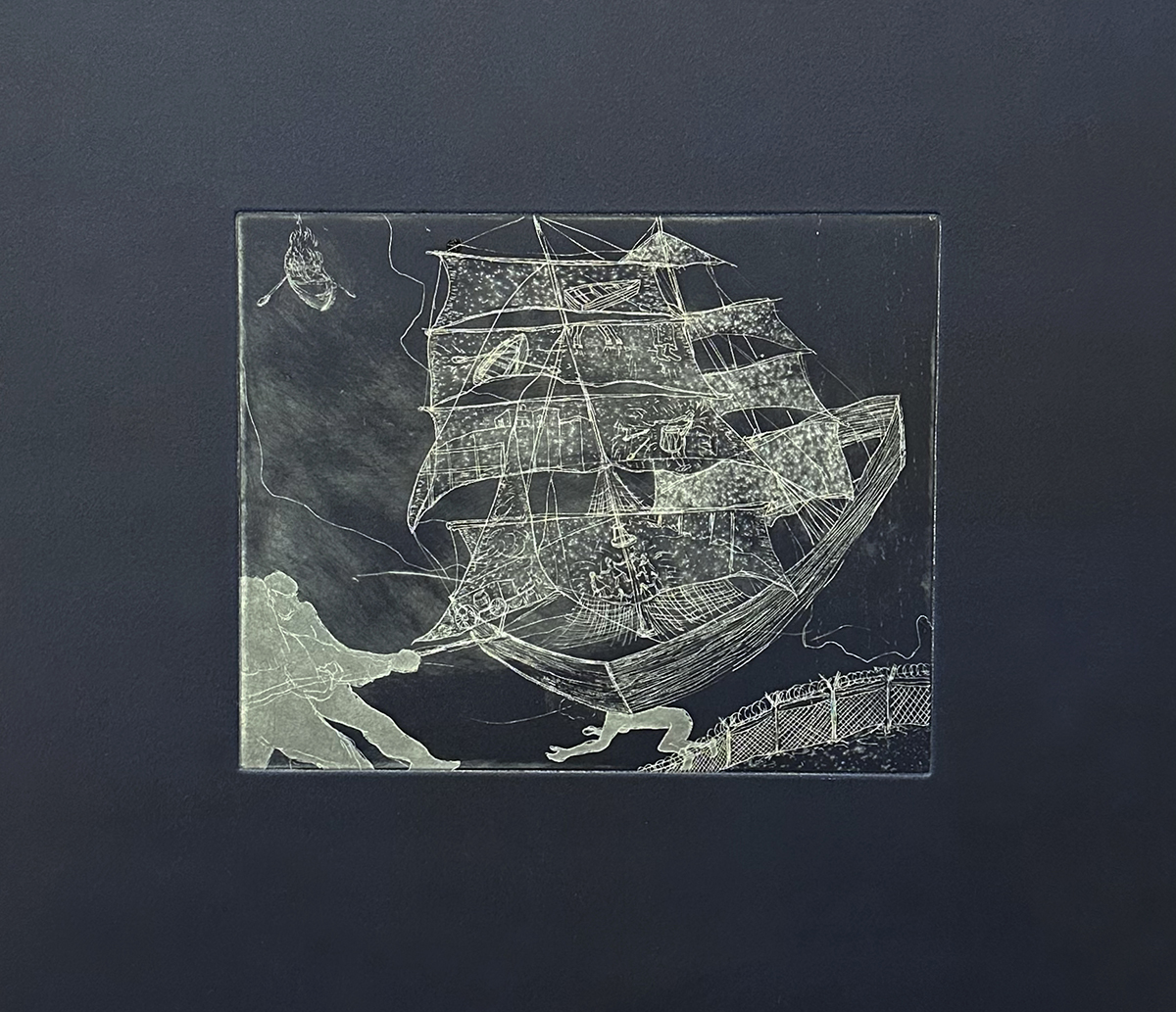 Please note: The gallery is available to visit from Monday to Friday from 9 am to 5 pm. Please visit the administrative offices to be shown to the gallery.
Elizabeth Flood, Visual Arts Fellow
Elizabeth Flood grew up in Virginia. Her paintings and drawings survey complex layers of extraction, violence, and expression within the American landscape. Through her experiential practice of working outdoors in the elements, she forecasts future impact and keeps watch over a country and land in crisis. She earned her MFA in Painting from Boston University (2019); her BA from the University of Virginia (2014), where she studied History, Religion, and Art; and attended the Mount Gretna School of Art (2014-15). In 2019, Flood was a participant at the Skowhegan School of Painting and Sculpture and was an artist-in-residence at the Studios at MASS MoCA. She was awarded Visual Arts Fellowships at the Fine Arts Work Center in 2021 and 2022. Recent exhibitions include a 2022 solo show, Battlegrounds, at Real Art Ways in Hartford Connecticut, and in a group exhibition at Storage Gallery in New York. Flood is the recipient of several grants and awards including the Real Art Award, the Elizabeth Greenshields Foundation Grant, the Virginia Museum of Fine Arts Graduate Fellowship, and the John Walker Alumni Award at Boston University. From 2019-2021 she taught as a visiting lecturer in painting and drawing at Colgate University.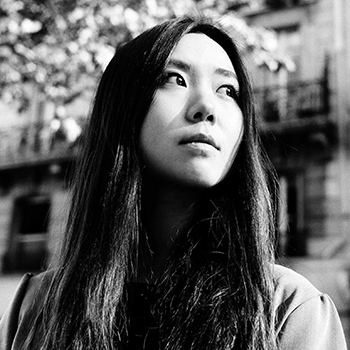 Sichong Xie, Visual Arts Fellow
Sichong Xie combines movement and material in body-based sculptural forms, including masks, costumes, and other objects. By placing traditional sculptural forms within new sites, materials, and social constructs, Xie investigates these forms and movements within global communities to re-consider and re-envision shared spaces and performative practices. Xie received her MFA from the California Institute of the Arts. She is the recipient of the 2022 MAP Fund Award and the 2021 Artadia Los Angeles Award. Her most recent installation, Memory Structure, Scaffold Series, at the Wende Museum in Los Angeles, features objects and arrangements emblematic of memory and temporality: bamboo scaffolding, embroidery on industrial mesh, and a set of laser-engraved drawings that will fade from continual exposure to light, through which she reimagines architectural drawings created by her grandfather in the late 1950s. Xie was a fellow artist at MacDowell, the Studios at MASS MoCA, Yaddo, the Watermill Center, and the Skowhegan School of Painting & Sculpture.
The Stanley Kunitz Common Room and the Hudson D. Walker Gallery are accessible facilities in compliance with ADA guidelines.
If  you require assistance to access these venues, please call the Fine Arts Work Center at 508-487-9960 ext. 101 in advance of your visit.
This event was made possible in part by the Arts Foundation of Cape Cod.