Sara Stern, Stephen Pace Artist in Residence
September 18 – November 13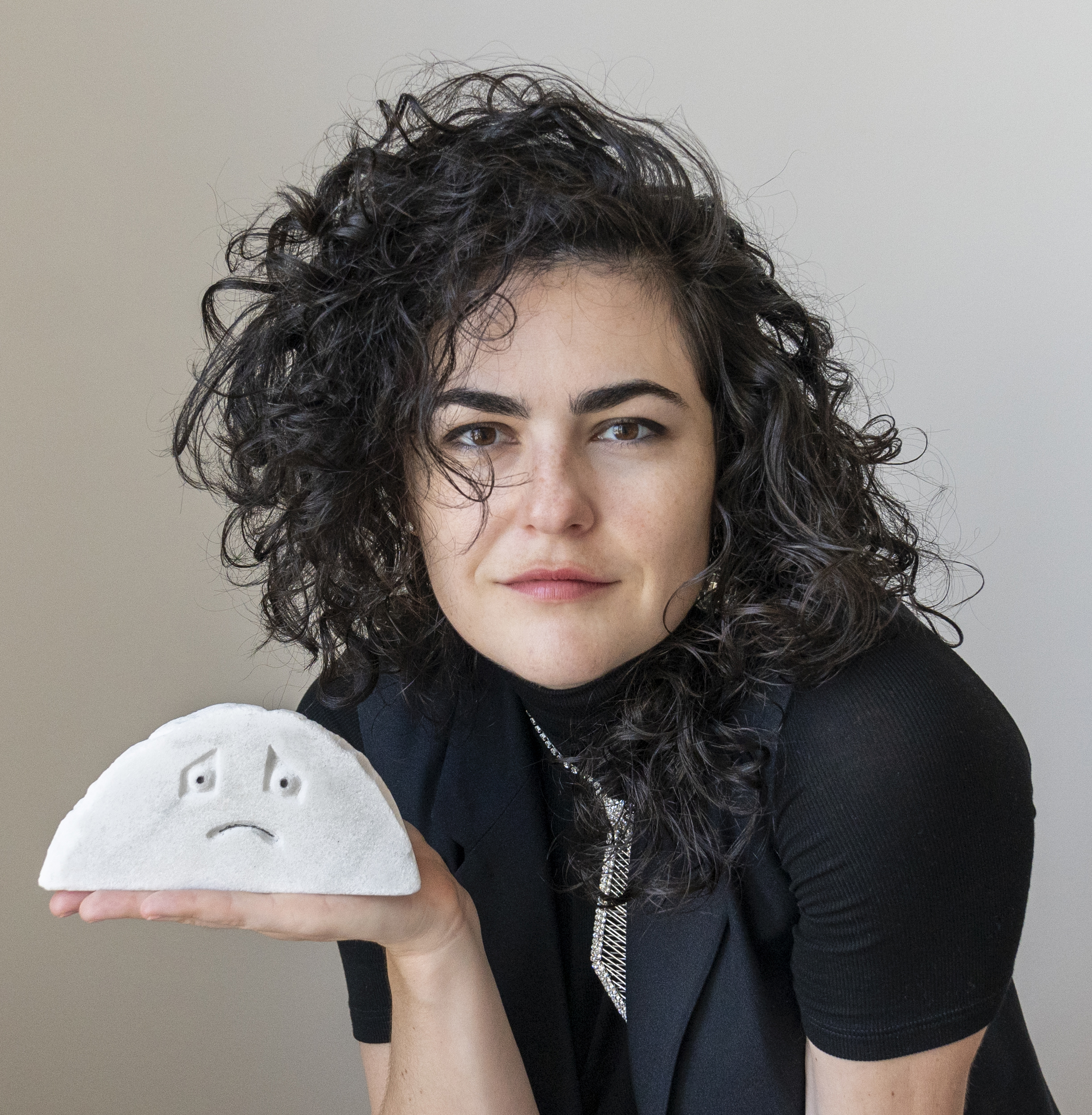 For its inaugural year, the Hudson D. Walker Gallery, with the support of the Stephen and Palmina Pace Foundation, is transformed into a 8-week residency space for mid-career artists.
We are excited to welcome and host Sara Stern, interdisciplinary artist and 2018-2019 Visual Arts Fellow, who has set into motion her studio practice and an experimental production space inside the gallery.
"I'm making a series of plein air stop motion animations set against the Provincetown dunes. Over the course of these two months, I'm filming improvised choreographies that respond to specific locations with puppets made of materials that reflect, refract, and tint light, unsettling what is visible within each frame. I'm thinking about this residency as an opportunity to truly experiment with the queer and art histories of this landscape and with public and private, as well as live versus recorded performance." says Stern.
About the Artist
Sara Stern (she/they) is an interdisciplinary artist from New York City. Working across video, moving image installation, sculpture, performance, printmaking, and photography, she casts buildings, objects, histories and sites as characters in experimental narratives. Stern received her BA from Harvard College and her MFA from Columbia University. She has screened and exhibited her work in the US and internationally, at venues including SculptureCenter, NY; Anthology Film Archives, NY; the Museum of the Moving Image, NY; The Jewish Museum, NY; MuseumsQuartier, Vienna; and the Institute of Contemporary Arts Singapore. Stern is the recipient of a 2018 Rema Hort Mann Emerging Artist Grant, the 2017-2018 Fountainhead Fellowship in the Department of Sculpture + Extended Media at Virginia Commonwealth University, and a 2018-2019 Visual Arts Fellowship at the Fine Arts Work Center in Provincetown, MA. In 2021, Stern participated in the  Oberhausen Seminar, was a Fellow in the Art & Law Program, and was an Artist in Residence at the Carving Studio and Sculpture Center in West Rutland, VT. Most recently, she participated in the 2021-2022 Object Movement Residency at The Center at West Park, New York, NY.