Closing Conversation:
Everyone We Know is Here
Friday, August 25, 2023
5 PM
Featuring curator and artist Heidi Hahn
Moderated by Sharon Polli, Executive Director
Including artists Riley Brewster, Linda Matalon, Bridget Mullen, and Karen Schifano
Kick off the Provincetown Gallery stroll at the Fine Arts Work Center for a moderated conversation with curator Heidi Hahn and several leading artists from the exhibition, 
Everyone We Know is Here
. This exhibition celebrates the infinite lives of all the artists that have participated in the Fine Arts Work Center Fellowship over the years—all that potential and what came from it. 
Heidi Hahn's figurative paintings are described by The Brooklyn Rail as "some of the best arguments for the medium." Her upcoming solo show opens in September 2023 at Kadel Willborn in Dusseldorf, with a solo show at Mitchell-Innes and Nash scheduled for September 2024.
This event is free and open to the public. Please RSVP
here
.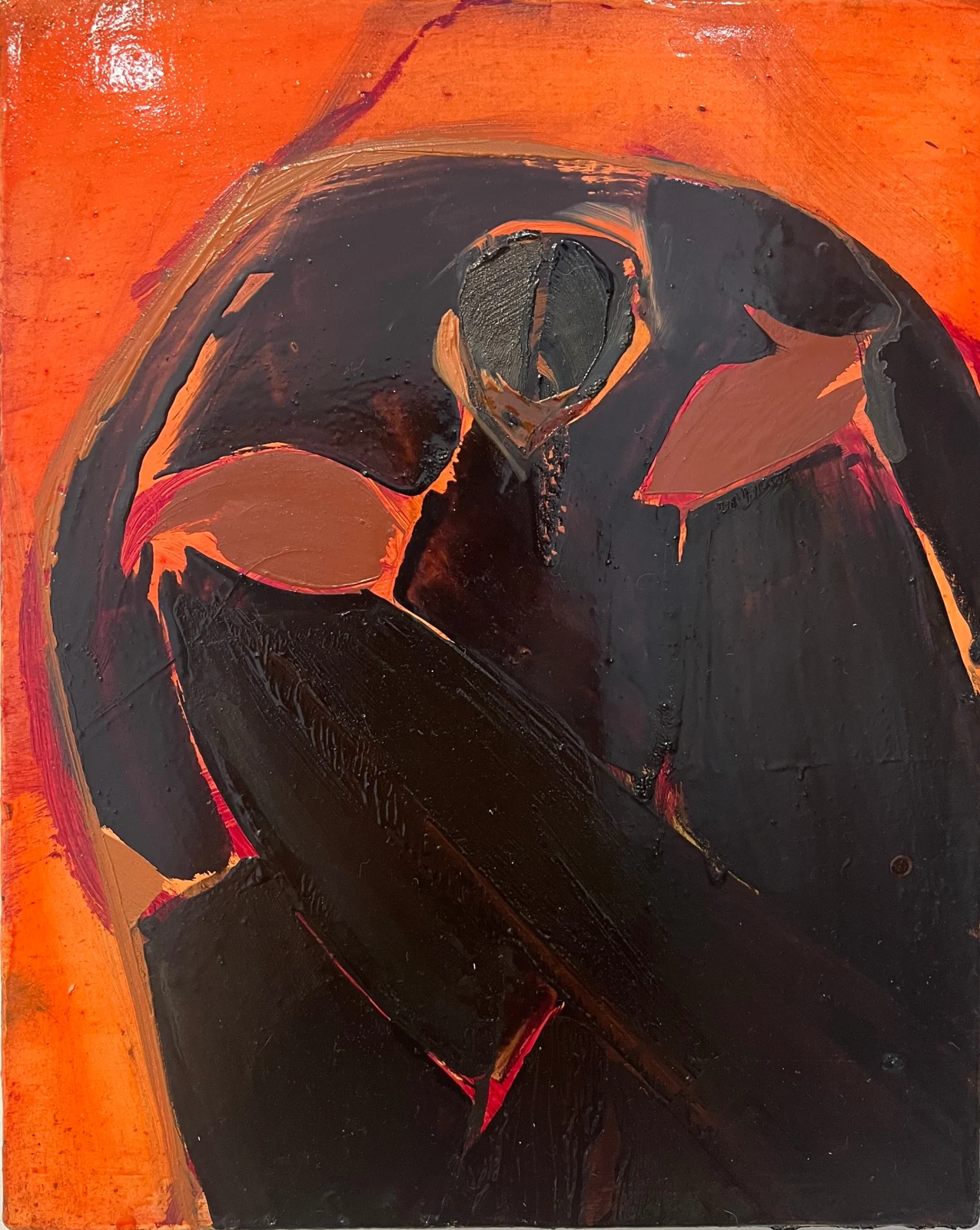 Heidi Hahn is the curator of Everyone We Know is Here, a love letter to Provincetown and the hundreds of visual artists who have participated in the Fine Arts Work Center's Fellowship. Hahn's spectral figurative paintings are visually and psychologically layered. Her intuitive and dynamic process leads to gestural and fluid paintings, often of the female body, infused with emotional undertones. With a critical nod at art historical traditions of reclining nudes, Hahn's work is in dialogue with past and present perspectives on gender, and the ambiguities of identity. Hahn's works are part of renowned museum collections such as the Dallas Museum of Art, Moderna Museet Stockholm, High Museum of Art in Atlanta, New Orleans Museum of Art, Kadist Foundation Paris, New Century Art Foundation Shanghai, Philara Collection or Saastamoinen Foundation Art Collection, Helsinki. Her work has been exhibited in numerous solo and group exhibitions throughout the world, including the Nerman Museum of Contemporary Art, Kansas City, KS; LSU Museums L.A; High Art Museums Atlanta; New Orleans Museum of Art and Premier Regard, Paris, France (2013). Hahn received a Bachelor's degree in Fine Art from Cooper Union in 2006, and a Master's degree from Yale University in 2014. She has been awarded residencies at Skowhegan School of Painting and Sculpture, Fine Arts Work Center in Provincetown, and the Headlands Center for the Arts, among others.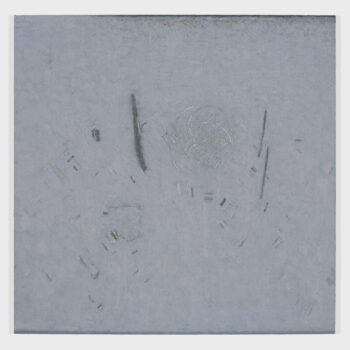 Riley Brewster was educated at Bowdoin College in Maine and received his MFA in Painting, from Yale University. He has taught at many institutions, including Hampshire College, The New York Studio School, Dartmouth University, Bowdoin College and The University of Washington. His work has been exhibited throughout the United States. Brewster's work can be found in both private and public collections including the Davis Museum of Art, the Museum of Art (Portland, Maine) Vermont Studio Center, and the Yale University Museum of Art. Brewster has also been awarded many residencies and fellowship opportunities, including, Visiting Artist Residency from Vermont Studio Center, Painting Fellowship from the Ingram Merrill Foundation, and a Painting Fellowship from the Pollock/Krasner Foundation.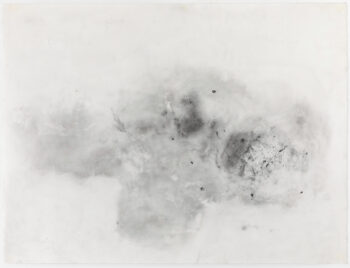 Linda Matalon, whose sculptures and works on paper occupy an ambiguous space between biomorphism and abstraction. Often executed on paper with wax and graphite, Matalon's drawings reflect the process of their own making with an indelible record of each line gesture or mark on their luminous surfaces. Her most recent solo exhibition at the Museo Moderno Buenos Aires, presented two bodies of work, each produced during a global pandemic, the first, highly personal works created during the early years of the AIDS crisis and the second created during the COVID lockdown of 2020. These palimpsests captured Matalon's daily, existential and spiritual experiences and her deepest convictions about art and life, and allow us a glimpse of these crucial moments in our contemporaneity, in both the most personal and the societal spheres.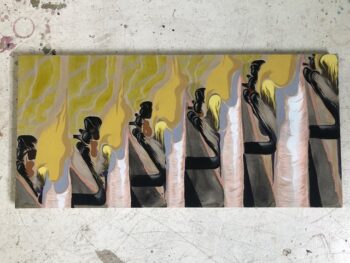 Bridget Mullen, whose paintings combine decisive mark-making with intuition and experimentation to conjure psychedelic compositions that oscillate between abstraction and figuration. Instead of sketching or initiating a painting with a concrete idea in mind, Mullen begins each piece with abstract marks, undulating lines, and a layering of color. Each formal development on the canvas informs the next until the totality of choices begins to evoke characteristics of a body—eyes appear and gaze lazily, hair and eyelashes unfurl, and arms and legs spring into motion. The repetition of lines and a stutter of pigment are signature gestures in her practice, alluding to rapid movement or the passage of time. A visible tension between density and open space remains palpable regardless of composition, favoring exaggerated compression or an illusion of elastic expanse. Sculptural dimensionality and flatness, abstraction and representation, and solidity and fluidity are not oppositions within Mullen's practice, but rather complementary halves of an enigmatic whole. Mullen holds an MFA from Massachusetts College of Art and a BAE from Drake University. She has been awarded residencies at Skowhegan School of Painting and Sculpture, Headlands Center for the Arts, The Jan Van Eyck Academie, The Lighthouse Works, Roswell Artist-In-Residence Program, The Fine Arts Work Center, MacDowell, and Yaddo. Her recent solo exhibitions include Shulamit Nazarian, Los Angeles, CA; Nathalie Karg, New York, NY; Helena Anrather, New York, NY; and Annet Gelink, Amsterdam, Netherlands; and recent group exhibitions include Anne Barrault, Paris, France; Bosse & Baum, London, UK; Wild Palms, Düsseldorf, Germany; DC Moore, New York, NY; Fahrenheit Madrid, Madrid, Spain; and L21, Mallorca, Spain.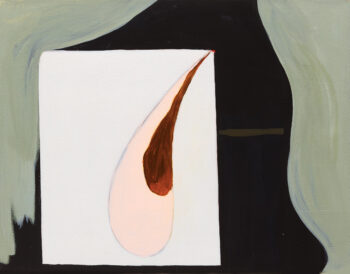 Karen Schifano is a painter living and working in NYC. She received a BA in Art History from Swarthmore College, an MFA from Hunter College, and fellowships from the MacDowell Colony and the Fine Arts Work Center in Provincetown. She has exhibited widely in this country, Europe, Australia and Japan. Notable exhibition venues include DC Moore Gallery, Kathryn Markel Fine Arts, Deanna Evans Projects, Rick Wester Fine Art, MoMA PS1, New Jersey Center for the Visual Arts, Fosdick-Nelson Gallery at Alfred University and CB1 Gallery. Schifano was elected to membership in American Abstract Artists in 2018. 
All readings and artist talks are held in the Stanley Kunitz Common Room unless otherwise noted. Our annual summer exhibition, Everyone We Know is Here, is on view from June 2 through August 25, 2023, in our Hudson D. Walker Gallery. Both venues are located at 24 Pearl Street in Provincetown. Gallery Hours: Monday – Thursday, 11 AM – 3 PM / Friday and Saturday, Noon – 5 PM