Faculty Presentation: Nydia Blas and Monica Youn
Tuesday, July 4, 2023
6 PM
Join us for a faculty presentation with Nydia Blas and Monica Youn.
Nydia Blas is a visual artist who grew up in Ithaca and currently resides in Atlanta. She holds a BS from Ithaca College, and received her MFA from Syracuse University in the College of Visual and Performing Arts. She is an Assistant Professor in the Department of Art and Visual Culture at Spelman College. She has taught courses for the High Museum of Art, Anderson Ranch, Image Text MFA program at Ithaca College, and Syracuse University in the Department of Transmedia. She has completed artist residencies at Constance Saltonstall Foundation for the Arts and The Center for Photography at Woodstock. Her work has been commissioned by The New York Times, New York Magazine, The New Yorker, Airbnb, Harper's Bazaar, and more.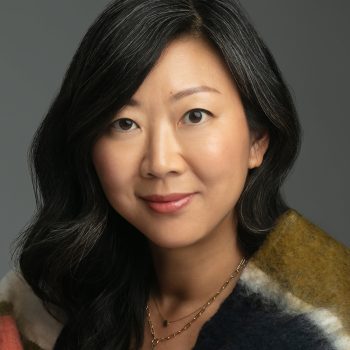 Monica Youn is the author of four collections of poetry, most recently FROM FROM (Graywolf Press 2023). She has been awarded a Guggenheim Fellowship, the Levinson Prize, and the William Carlos Williams Prize and has been a finalist for the National Book Award, the National Book Critics Circle Award, and the Kingsley Tufts Award. The daughter of Korean immigrants and a former constitutional lawyer, she is an Associate Professor of English at UC Irvine.
All readings and artist talks are held in the Stanley Kunitz Common Room, unless otherwise noted. Our annual summer exhibition, Everyone We Know is Here, is on view June 2 through August 25, 2023 in our Hudson D. Walker Gallery. Both venues are located at 24 Pearl Street in Provincetown.
Gallery Hours: Monday – Thursday, 11 AM – 3 PM / Friday and Saturday, Noon – 5 PM

The Stanley Kunitz Common Room and the Hudson D. Walker Gallery are accessible facilities in compliance with ADA guidelines.

If  you require assistance to access these venues, please call the Fine Arts Work Center at 508-487-9960 ext.101 in advance of your visit.