Faculty Presentation: Rubens Ghenov and Porsha Olayiwola
Tuesday, July 11, 2023
6 PM
Join us for a faculty presentation with Rubens Ghenov and Porsha Olayiwola.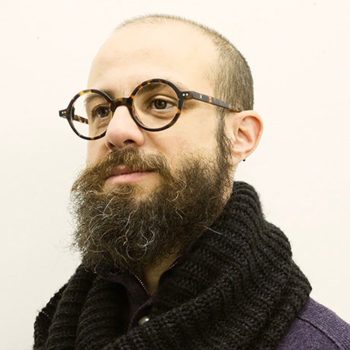 Rubens Ghenov was born in São Paulo, Brazil and immigrated to the US in 1989. Rubens has shown nationally in both solo and group exhibitions, notably Morgan Lehman Gallery (NY), Mindy Solomon Gallery (FL), Geoffrey Young Gallery (MA), Marginal Utility (PA), TSA Brooklyn (NYC), and The Philadelphia Museum of Art. He teaches painting and drawing at the University of Tennessee, Knoxville. Ghenov has been featured in Art in America, Hyperallergic, The Village Voice, Bomb Magazine, Title Magazine and The Philadelphia Inquirer.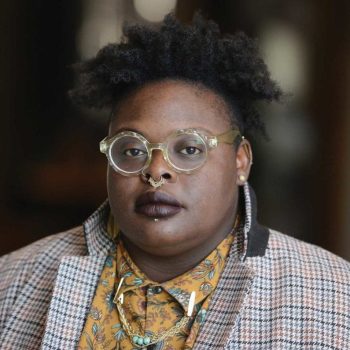 Porsha Olayiwola is a native of Chicago who writes, lives, and loves in Boston. Olayiwola is a writer, performer, educator, and curator. She is an Individual World Poetry Slam Champion and the founder of the Roxbury Poetry Festival. Olayiwola is Brown University's 2019 Heimark Artist in Residence as well as the 2021 Artist in Residence at the Isabella Stewart Gardner Museum. She is a 2020 Poet Laureate Fellow with the Academy of American Poets. Olayiwola earned her MFA in poetry from Emerson College and is the author of i shimmer sometimes, too. Olayiwola is the current Poet Laureate for the city of Boston and the Jacob Ziskind Poet in Residence at Brandeis University. Her work can be found in or is forthcoming from TriQuarterly Magazine, Black Warrior Review, The Boston Globe, Essence Magazine, Redivider, The Academy of American Poets, Netflix, Wildness Press, The Museum of Fine Arts, and elsewhere.
All readings and artist talks are held in the Stanley Kunitz Common Room, unless otherwise noted. Our annual summer exhibition, Everyone We Know is Here, is on view June 2 through August 25, 2023 in our Hudson D. Walker Gallery. Both venues are located at 24 Pearl Street in Provincetown.
Gallery Hours: Monday – Thursday, 11 AM – 3 PM / Friday and Saturday, Noon – 5 PM

The Stanley Kunitz Common Room and the Hudson D. Walker Gallery are accessible facilities in compliance with ADA guidelines.

If  you require assistance to access these venues, please call the Fine Arts Work Center at 508-487-9960 ext.101 in advance of your visit.