FAWC Friday: Deck the Grounds with Inspiration
Friday, December 2, 2022
5-9 PM
The Fine Arts Work Center is excited to invite you to our interactive new series: FAWC Fridays. This series features free nights of programming every first Friday between December and February, to engage audiences from Provincetown—and beyond. Each month we welcome a nationally recognized visiting writer and visual artist, alongside local artists, performers, and other special guests. Throughout the series, we look forward to open studios and engagement opportunities with Fellows from the 2022-2023 cohort.  Finally, we celebrate with food and drinks made available by local businesses from Provincetown and Outer Cape Cod.
This program is free; reservations are encouraged.
This month's programming is organized in collaboration with FAWC Fellowship Coordinators, S Emsaki and Laura Cresté.
Please see the December schedule of events below: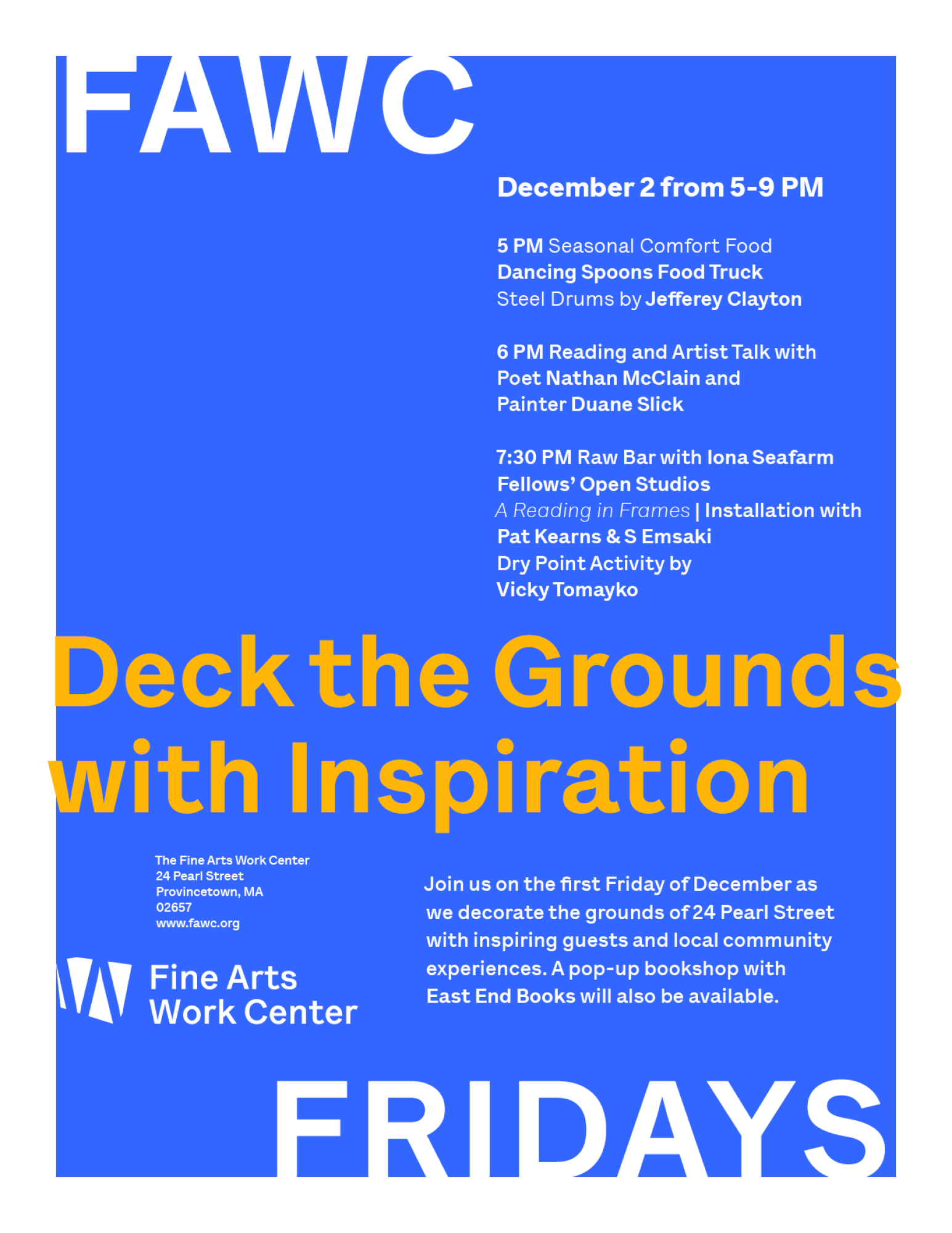 5 PM
Dancing Spoons Food Truck
Steel Drums by Jefferey Clayton
Daniel A. Mullin Courtyard
6 PM
Reading and Artist Talk with
Poet Nathan McClain and Painter Duane Slick, followed by Audience Conversation
7:30 PM
Holiday Cookies
Daniel A. Mullin Courtyard

Fellows' Open Studios
24PearlStreet
A Reading in Frames | Installation with Pat Kearns & S Emsaki 
Pop Up Bookshop with East End Books
Hudson D. Walker Gallery

Dry Point Activity by Vicky Tomayko 
Michael Mazur Printmaking Studio
9 PM
Event End
Learn more about our invited guests
Nathan McClain, Poet
Nathan McClain is the author of two collections of poetry—Previously Owned (2022) and Scale (2017)—both from Four Way Books, a recipient of fellowships from The Frost Place, Sewanee Writers Conference, Bread Loaf Writers Conference, and a graduate from the M.F.A. Program for Writers at Warren Wilson. A Cave Canem fellow, his poems and prose have recently appeared or are forthcoming in Plume Poetry Anthology 10, The Common, Guesthouse, Poetry Northwest, and Zocalo Public Square, among others. He teaches at Hampshire College and serves as poetry editor of The Massachusetts Review.
Duane Slick, Visual Artist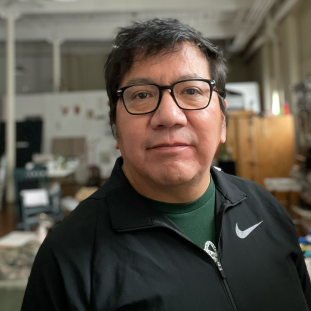 Duane Slick is an artist of Native American descent, the Meskwaki Nation of Iowa, and the Ho-Chunk Nation of Nebraska. His acrylic paintings blend the subjects of oral and visual Native American traditions with a focus on trickster strategies and modernist/post-modernist painting histories. His work has been described as "dream paintings whose aim is the exploration of matters spiritual, not physical." His work has been exhibited widely, recently in the spring of 2022 at the Aldrich Contemporary Art Museum in Ridgefield CT titled "The Coyote Makes the Sunset Better." Read Duane Slick's artist statement here.
Jefferey Clayton, Musician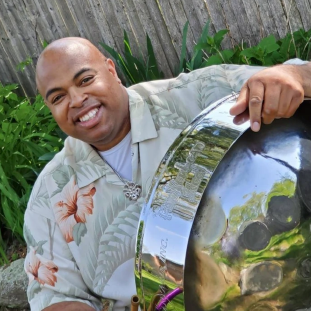 Raised on Cape Cod, Musician/Artist Jefferey Clayton (Music Director, Music Educator) founded PanNeubean Steel to share his passion for music. His love-passion for his Jamaican heritage and the quality of PanNeubean Steel is evident through his enthusiasm, leadership and dedication to presenting a positive performance experience. Showcasing the Steelpan's versatility in Caribbean (reggae, soca, calypso), Afro-Caribbean, Contemporary, Jazz, Soul, Fusion and Classical music styles is the essence of PanNeubean Steel.


The Stanley Kunitz Common Room and the Hudson D. Walker Gallery are accessible facilities in compliance with ADA guidelines.

 If  you require assistance to access these venues, please call the Fine Arts Work Center at 508-487-9960 ext. 101 in advance of your visit.
Sponsored in part by the Provincetown Tourism Fund.