Fellows Exhibition: Siennie Lee

Figures of Things
Opening:  Friday, March 24, 2023
5-8 PM

Exhibition Dates: March 24 – April 3, 2023
Hudson D. Walker Gallery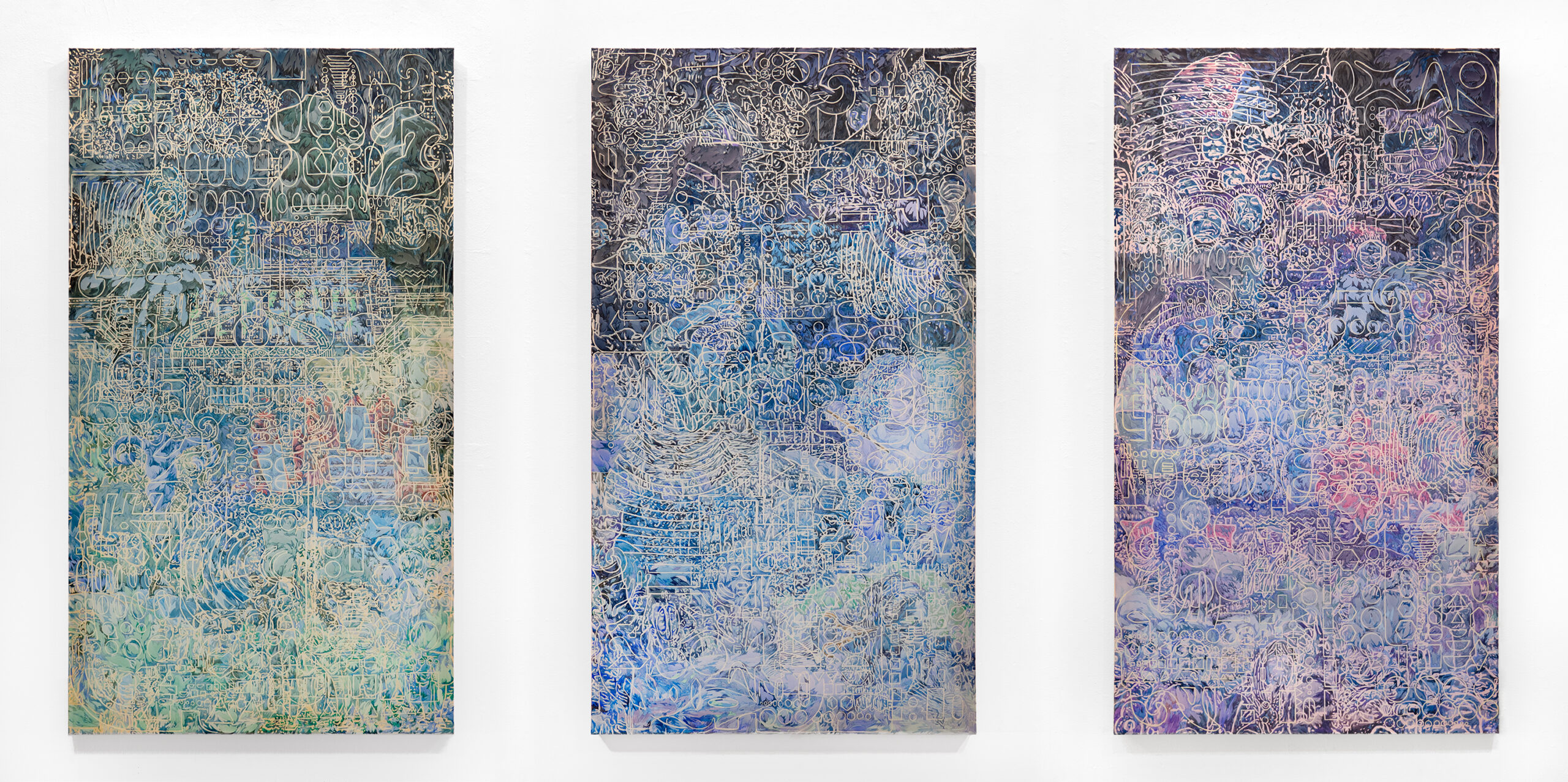 "Figures of Things" is an exhibition of works created by Visual Arts Fellow Siennie Lee while staying in Provincetown. Her work is aesthetically encoded, inviting viewers to engage with the work on a personal level and decode the intricacies of society that exist within it.
Please note: The gallery is available to visit from Monday to Friday from 9 am to 5 pm. Please visit the administrative offices to be shown to the gallery.
Sienne Lee, Visual Arts Fellow
Born in Seoul, South Korea, Siennie Lee delves into the intricacies of society through visual languages including painting and installations. Using contemporary photographs, articles and sounds, she invites viewers to ruminate on social issues that are woven into her work. She received her MFA from both Alfred University (2022) and Seoul National University (2018), and her BFA from Seoul National University (2014). Lee has had solo exhibitions at Ohzemidong Gallery, Seoul, Korea; Gallery Dos, Seoul, Korea; and Gallery Grida, Seoul, Korea. Her artwork has been featured in group exhibitions across the globe, including the Provincetown Art Association and Museum, Provincetown, MA; Robert C. Turner Gallery, Alfred, NY; 8BRÜT, Düsseldorf, Germany; Alte Fabrik Oberbilk, Düsseldorf, Germany; Alfred Str. 25, Essen, Germany; Yeonmisan Nature Art Park, Gongju, Korea; HOMA Hongik Museum Art, Seoul, Korea; MoA, Seoul, Korea; SPEEDOM GALLERY, Gwangmyeong, Korea; and Gallery Imazoo, Seoul, Korea. Siennie Lee has worked as a travel art writer, publishing two books
The Stanley Kunitz Common Room and the Hudson D. Walker Gallery are accessible facilities in compliance with ADA guidelines.
If  you require assistance to access these venues, please call the Fine Arts Work Center at 508-487-9960 ext. 101 in advance of your visit.
This event was made possible in part by the Arts Foundation of Cape Cod.