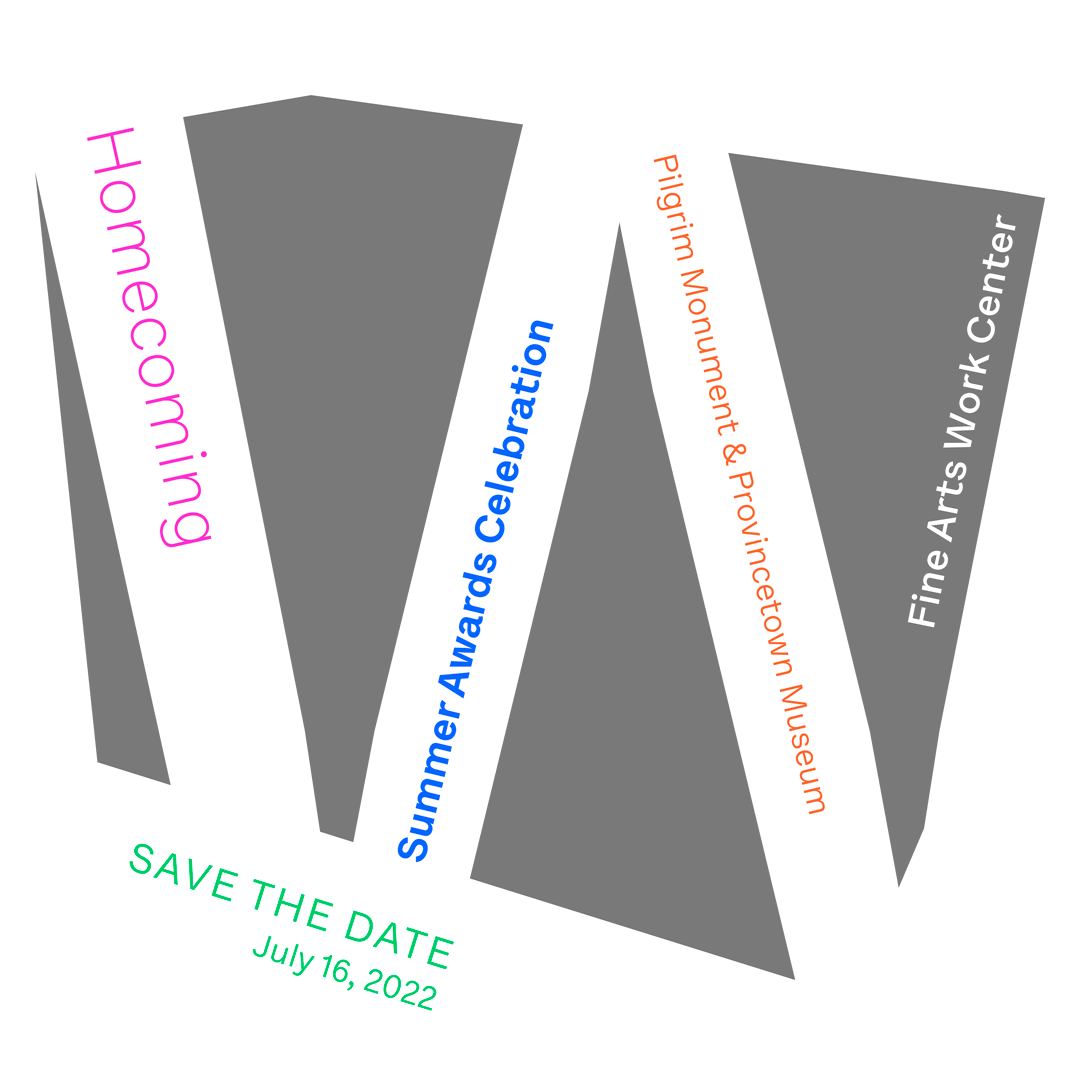 July 16 is Homecoming in Provincetown
Save the Date! Saturday, July 16, 2022 marks the joyful return of the Fine Arts Work Center Summer Awards Celebration at the Pilgrim Monument and Provincetown Museum, an event co-chaired by Neal Balkowitsch and Donald Nelson; Marty Davis and Alix Ritchie; Alison and John Ferring; and Bryan Rafanelli and Mark Walsh.
This year's theme is Homecoming, and we are thrilled to announce our 2022 honorees: past Fellow and critically acclaimed painter Firelei Báez; longtime FAWC Trustee, artist, and arts patron Ted Chapin; and past Fellow and celebrated poet Major Jackson.
We hope you will come home this summer and celebrate the legacy and the future of the Fine Arts Work Center with us. Table and ticket packages are available here beginning April 10, and single tickets are available for purchase beginning May 1.
Purchase table and ticket packages
Questions? To learn more about this event and discuss your commitment, please contact Alice Bruce at abruce@fawc.org.