NEWS
DECEMBER 02, 2020
ANNUAL BARD FICTION PRIZE IS AWARDED TO AKIL KUMARASAMY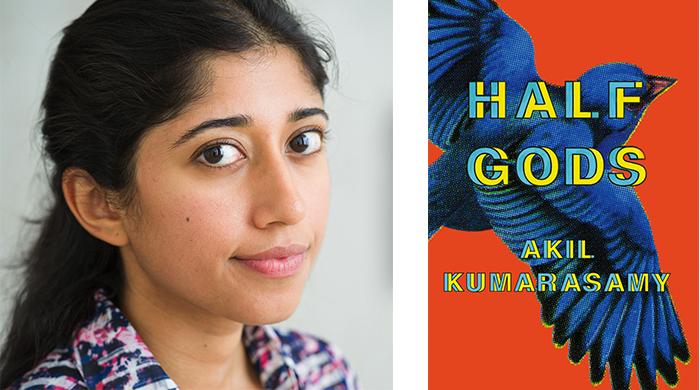 Akil Kumarasamy (Writing Fellow 2016-2017) has received the Bard Fiction Prize for her debut story collection, Half Gods. Akil begins a one-semester residency at Bard College for the 2021–22 academic year, during which time she will continue her writing, meet informally with students and give a public reading. "Akil Kumarasamy's Half Gods is a breathtaking debut by one of those rare writers whose compassionate understanding – in this case, a multigenerational family with a frayed, crazy-quilt history – is matched by the narrative gifts necessary to bring her tales to life," writes the Bard Fiction Prize committee.
LEARN MORE
DECEMBER 02, 2020
ANUSHKA JASRAJ SPEAKS ABOUT HER DEBUT SHORT STORY COLLECTION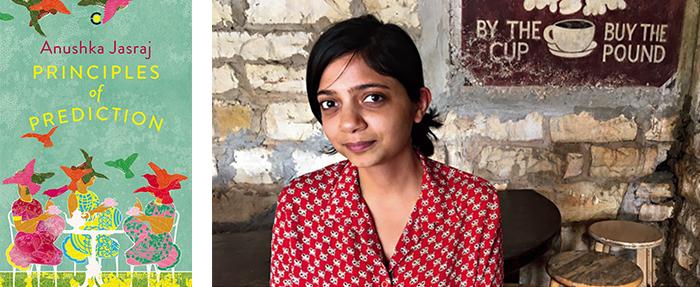 In a new interview in The Telegraph India, Anushka Jasraj (Writing Fellow 2015-2016) and two-time regional winner of the Commonwealth Short Story Prize for Asia shares her thoughts about her debut short story collection, Principles of Prediction. "Principles of Prediction explores the folds and nuances of human relationships and the various shades and emotions of people in unique situations, all in fluid prose."
LEARN MORE
NOVEMBER 30, 2020
WE REMEMBER OUR BELOVED FRIEND AND TRUSTEE DAN MULLIN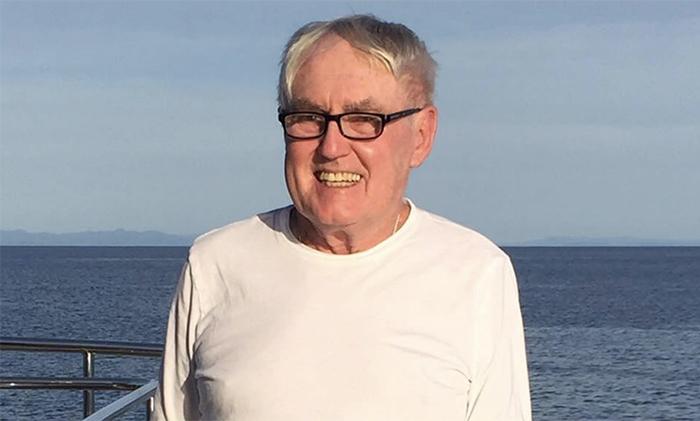 The entire Work Center family is saddened by the recent passing of our devoted, long-time friend and trustee, Dan Mullin. Dan was a very giving man, generous of heart, quick to laugh and blessed with a wonderfully mischievous side. He was deeply religious and relentlessly optimistic. For all who knew him and for everyone influenced by his contagious smile, wit and love, he will be greatly missed.
LEARN MORE
NOVEMBER 18, 2020
COLETTE FU RECEIVES A "2020 PAINTERS AND SCULPTORS GRANT" FROM THE JOAN MITCHELL FOUNDATION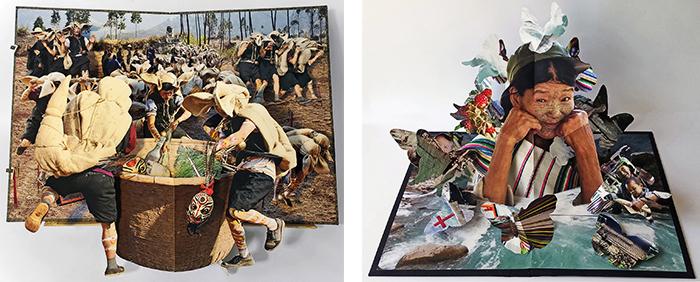 The Joan Mitchell Foundation has just awarded Colette Fu (Visual Arts Fellow 2005-2006) with a 2020 Painters and Sculptors Grant. The grants "provide 25 artists with $25,000 each in unrestricted funds. In this moment of profound change and contraction within the arts landscape, we at the Foundation felt it was particularly important to continue with this annual grants cycle, providing artists with flexible financial support as well as the recognition essential to career progress." As described by Colette, "I create oversized pop-up books that combine my photography with pop-up paper engineering. Constructing pop-ups allows me to combine intuitive design and engineering acuity with my commitment to share stories and promote diversity. With my books, I overlap boundaries between people, the book, installation, photography, craft, and sculpture." Above left: Luoma, Yi Tiger Festival, 2020, Ultrachrome pigment ink on enhanced matte paper, cardstock, davey board, Chinese brocade, acid-free adhesives, copper bells, 23" x 34" x 8.5" Above right: Kaifuna, 2017, Ultrachrome pigment ink on enhanced matte paper, cardstock, davey board, iris cloth, acid-free adhesives, 17" x 25" x 18"
LEARN MORE
NOVEMBER 02, 2020
CHRISTINE HUME PUBLISHES A NEW CHAPBOOK AND AN EXPERIMENTAL MEMOIR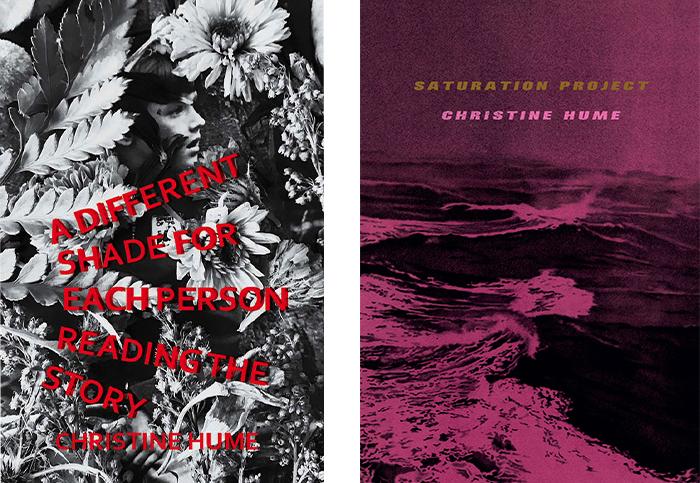 This year Christine Hume (Writing Fellow 1998-1999) published a chapbook, A Different Shade For Each Person Reading the Story (Pank Books), and an experimental memoir, Saturation Project (Solid Objects). Saturation Project three long, interlinked lyric essays, each a re-telling of girlhood through shifting optics. Claudia Rankine writes, "The genre-defying genius of Saturation Project brings memoir and essay to the land of myth. Here, the wildness of what we experience, that which cannot be controlled, but controls nonetheless, finds expression through etherealizing and visceral saturations of the body: a feral, humming, wind-swept girlhood mapped with uncharted brilliance."
LEARN MORE
OCTOBER 27, 2020
JENNIFER PACKER'S FIRST SOLO EXHIBITION IN EUROPE OPENS IN NOVEMBER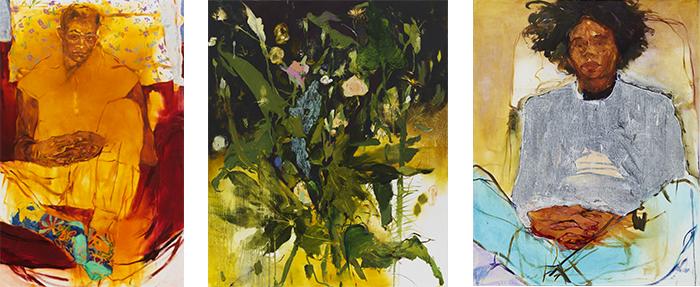 Jennifer Packer (Visual Arts Fellow 2015-2016 and 2014-2015 & Visual Arts Committee member) will have her first solo exhibition in Europe at the Serpentine Galleries in London, England. The survey exhibition, "Jennifer Packer: The Eye Is Not Satisfied With Seeing," includes "paintings and drawings from the past decade alongside recent work. Jennifer is known for painting intimate portraits of friends and family members, and flower still lifes… Characterised by a vibrant approach to colour and a powerful play of scale, she layers, reveals and obscures her subjects through constant shifts between grounds, dissolving figuration into near abstraction." The show runs from November 20, 2020 through March 2021. Images above from left to right: Tia, 2017, oil on canvas, 25" x 39", Say Her Name, 2017, oil on canvas, 40" x 48", Jess, 2018, oil on canvas, 24" x 30"
LEARN MORE
OCTOBER 20, 2020
APRIL FREELY APPOINTED FIRE ISLAND ARTIST RESIDENCY'S NEW EXECUTIVE DIRECTOR

Fire Island Artist Residency (FIAR) has just announced the appointment of April Freely (she/her/hers) (Writing Fellow 2018-2019) as its next Executive Director. Fire Island Artist Residency (FIAR) is an organization founded in 2011 which brings lesbian, gay, bisexual, transgender, and queer identifying emerging visual artists and poets to Fire Island, a place long-steeped in LGBTQ history, to create, commune, and contribute to the location's rich artistic history. "In this time of transformation, I am excited to learn and grow with this organization, building upon the impressive legacy FIAR has established as a home for LGBTQ+ artists and poets," said Freely, who was born in Cleveland, Ohio, and is now based in Harlem. "It is my honor to serve this vibrant and dedicated community of artists and allies, and I look forward to our work together." Left photo: Gregor Haufbauer.
LEARN MORE
OCTOBER 20, 2020
AN INTERVIEW WITH ARTIST CANDICE LIN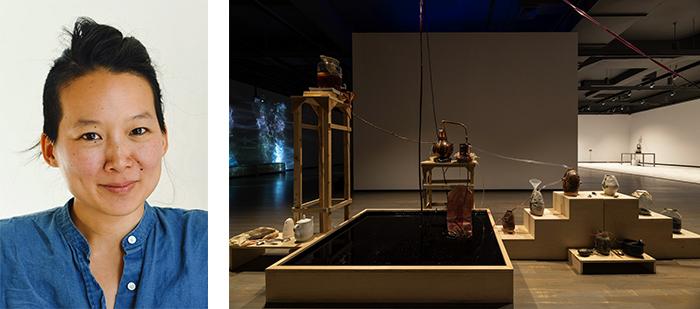 In the recent issue of the Hyperallergic newsletter, Elisa Wouk Almino interviews artist Candice Lin (Visual Arts Fellow 2011-2012) as part of her ongoing "interview series spotlighting some of the great work coming out of Los Angeles." Almino's interviews lets readers "hear directly from artists, curators, and art workers about their current projects and personal quirks." This is the 30th installment of Almino's wonderful Meet LA's Art Community interview series. Photo above left: Georgia Arnold. Above right: System for a Stain, 2016, commissioned by Gasworks, installation view, "a materialist history of contagion," Walter Phillips Gallery, Banff Centre for the Arts and Creativity, Alberta, Canada, 2019 (photo by Jessica Wittman, courtesy the artist).
LEARN MORE
OCTOBER 16, 2020
STEPHANIE J. WOODS AT THE HARVEY B. GANTT CENTER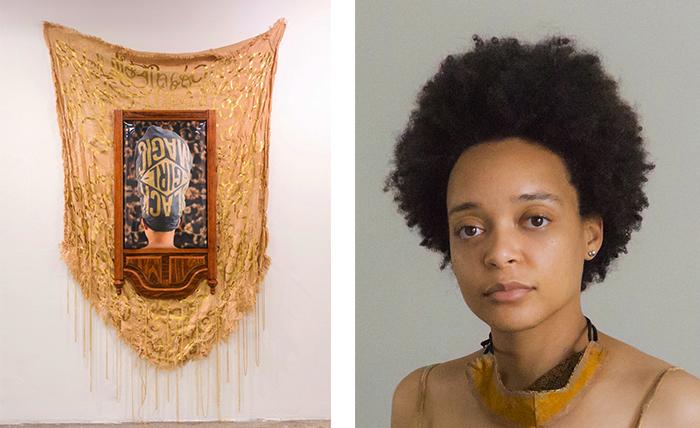 Stephanie J. Woods (Visual Arts Fellow 2018-2019) is a guest artist in the extraordinary new exhibition at the Harvey B. Gantt Center for African-American Arts+Culture in Charlotte, NC. The exhibition, "Inter|Sectionality: Diaspora Art from the Creole City," is a "bold, multi-regional, multi- disciplinary curatorial collaboration and exploration of the emergence of the "Creole City" as a local, regional and global phenomenon. The exhibition consists of twenty-five visual artists from seventeen (17) countries and two guest artists from North Carolina, including Stephanie Woods." The exhibition runs through January 2021. Woods is also a 2020-2021 Artist-in-Residence at Oakwood Arts in Richmond, VA. Above left image: part of the artist's "A Radiant Revolution" series. Above right image: Stephanie J. Woods, "Black Hair Studies," hand-cut and pieced magazine collage.
LEARN MORE
OCTOBER 09, 2020
LOUISE GLÜCK AWARDED THE NOBEL PRIZE IN LITERATURE 2020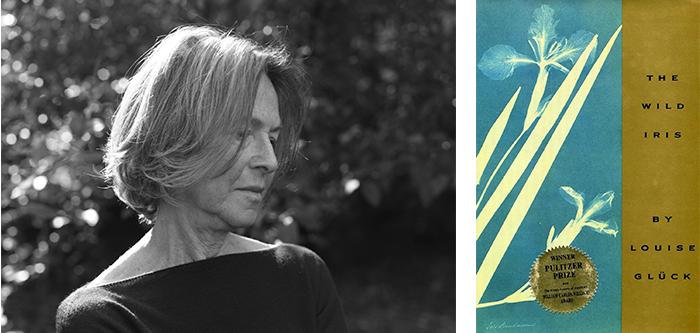 The Nobel Prize in Literature 2020 was just awarded to Louise Glück (Writing Fellow 1969-1970) "for her unmistakable poetic voice that with austere beauty makes individual existence universal." Glück is one of America's most celebrated poets. She has written numerous poetry collections, many of which deal with the challenges of family life and growing older. She won the Pulitzer Prize in 1993 for The Wild Iris and was named the United States' poet laureate in 2003. A new poetry collection, Winter Recipes From the Collective, that explores the indignities and the surreal comedy of aging and mortality, is forthcoming from FSG next year. Photo above: Katherine Wolkoff
LEARN MORE