NEWS
AUGUST 26, 2020
ESTEBAN DEL VALLE – "THE END IS NEAR"

Esteban del Valle's (Visual Arts Fellow 2017-2018 and 2012-2013) exhibition of drawings and paintings, "The End is Near," features new works created during the COVID-19 pandemic. The exhibition opens September 4 at the Albert Merola Gallery in Provincetown, MA. Esteban is a Brooklyn, NY based interdisciplinary artist who has exhibited his work and produced murals internationally. The show runs through September 23.
LEARN MORE
AUGUST 26, 2020
CHEYENNE JULIEN'S FIRST SOLO EXHIBITION AT CHAPTER NY GALLERY

"Phantom Gates and Falling Homes," Cheyenne Julien's (Visual Arts Fellow 2018-2019) new solo exhibition of recent paintings and drawings opens September 2 and runs through October 21 at Chapter NY gallery in NYC. "Through the lens of personal narrative, Julien's practice considers the systemic and cultural significance of our built environment. For this exhibition, Julien combines portraits with interior views and outdoor scenes to present a multifaceted view of city life."
LEARN MORE
AUGUST 20, 2020
WILDER ALISON AND ANINA MAJOR ARE TWO OF THE FEATURED ARTISTS IN "(IM)MATERIALITY"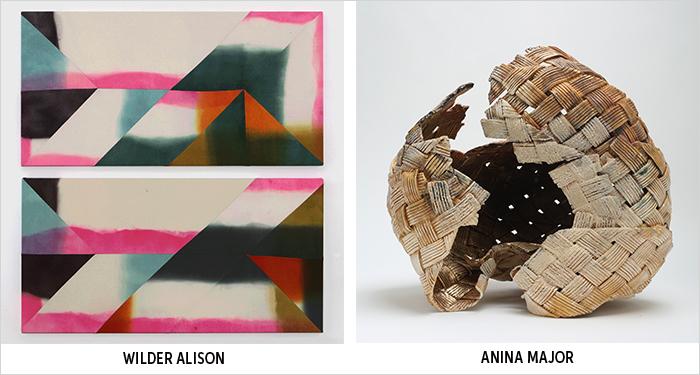 "(im)materiality," a new group exhibition opening at Gaa Gallery in Provincetown, MA, features new paintings by Wilder Alison (Visual Arts Fellow 2018-2019 and 2016-2017) and sculptures by Anina Major (Visual Arts Fellow 2019-2020). In addition to Wilder and Anina, the exhibition also features the work of Judy Pfaff, Sarah Trigg and Erin Woodbrey – who all "share the common ground of pushing the physical and conceptual boundaries of material and process. The work presented in "(im)materiality" embodies the coalescence of process, idea, and presence. A play on the concept of material and immaterial the title "(im)materiality" draws on both the concrete and tangible as well as the transient and transcendent qualities of material." The exhibition runs from August 21 through October 31.
LEARN MORE
AUGUST 16, 2020
SALVATORE SCIBONA WINS 2020 OHIOANA AWARD FOR FICTION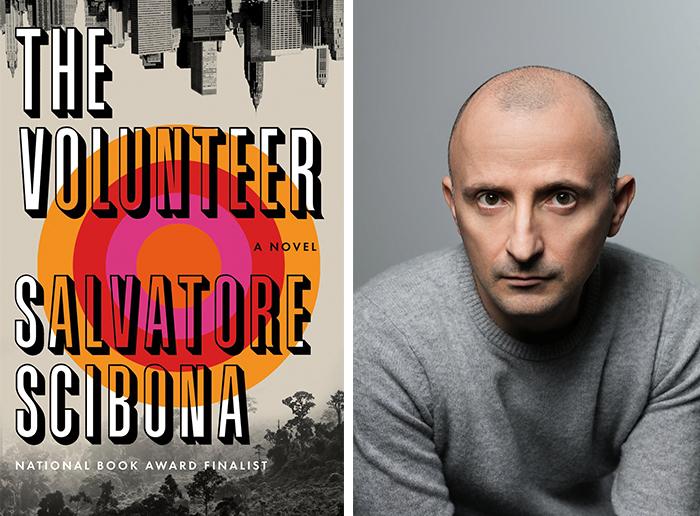 Salvatore Scibona (Writing Fellow 2002-2003 and 2001-2002 and former Writing Coordinator) has just been awarded the 2020 Ohioana Award for Fiction for his most recent novel, The Volunteer. First given in 1942, the Ohioana Book Awards, selected by the Ohio Library Association, are the second oldest, and among the most prestigious, state literary prizes in the nation.
LEARN MORE
AUGUST 16, 2020
ALBERT MEROLA GALLERY FEATURES NEW WORKS BY PAUL BOWEN

"Tar Flats," a new exhibition featuring sculptural works by Paul Bowen (Visual Arts Fellow 1978-1979 and 1977-1978), has just opened at the Albert Merola Gallery in Provincetown. Bowen's sculptures incorporate a wide range of materials and washed-ashore debris found in Provincetown and along the water's edge. The exhibition runs through September 2.
LEARN MORE
AUGUST 12, 2020
KATE CLARK ONE OF THE FEATURED ARTISTS IN "2020 VISION" GROUP EXHIBITION

Given the very challenging times we are living through, the curators of "2020 Vision," presented by New York Academy of Art with Southampton Arts Center, asked "artists, writers and creative thinkers to consider three questions of critical importance: Our lives will never be the same, but what will change look like? What do we want to keep as we rebuild? And what must we guard against?" Kate Clark (Visual Arts Fellow 2006-2007) is one of the featured artists responding to these questions in this powerful exhibition that runs through December 27. Above left: The Sisters' Embrace, 2019, coyote hide, foam, clay, pins, thread and rubber eyes, 48" x 35" x 14"
LEARN MORE
AUGUST 09, 2020
"COOKING! WITH RICHARD BAKER" AT ALBERT MEROLA GALLERY

Albert Merola Gallery in Provincetown, MA has just opened a new exhibition featuring the wonderful works of Richard Baker (Visual Arts Fellow 1990-1991 and 1989-1990). The show runs through August 26. Be sure to check with the gallery about viewing hours and to make an appointment to see "Cooking! With Richard Baker." Richard's work can also be viewed on the gallery's website.
LEARN MORE
AUGUST 04, 2020
SARA DITTRICH FEATURED IN BENEFIT AUCTION FOR WASHINGTON PROJECT FOR THE ARTS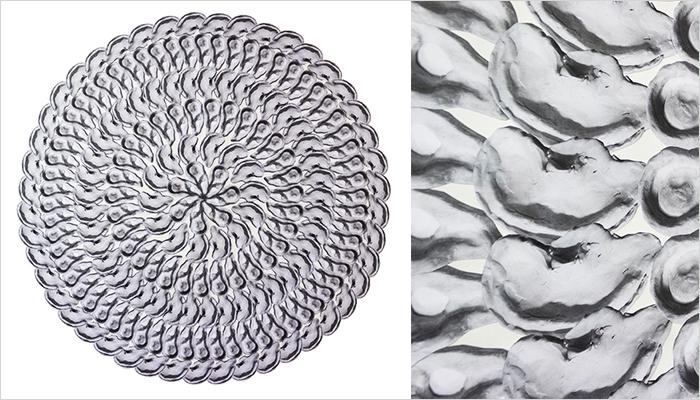 Sara Dittrich (Visual Arts Fellow 2018-2019), along with several other talented artists, is included in the current Washington Project for the Arts' (WPA) online benefit auction, "HIGH FREQUENCY." The auction is hosted online in partnership with Artsy through August 13, ending at 6:30PM. WPA is a vital, Washington, DC based arts organization that remains committed to presenting contemporary, experimental and artist-driven programs. This is a great opportunity to help sustain WPA and directly support artists.
LEARN MORE
JULY 31, 2020
INHERITORS, ASAKO SERIZAWA'S NEW COLLECTION OF STORIES, HAS JUST BEEN RELEASED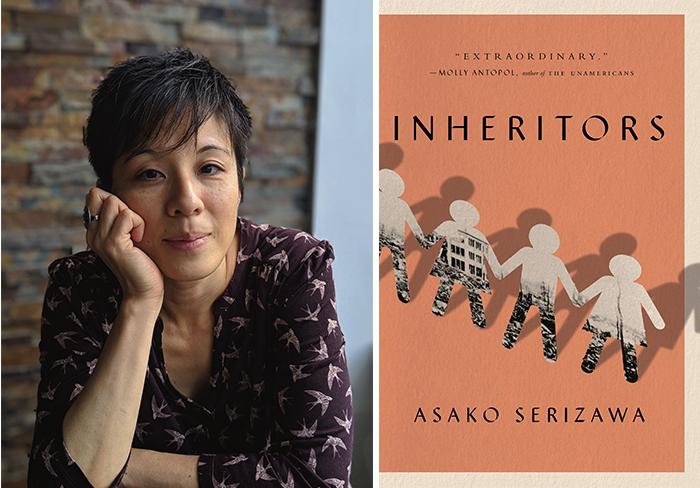 Asako Serizawa's (Writing Fellow 2015-2016) debut collection of linked stories, Inheritors, has just been published by Penguin Random House. From the NPR Book Review – "Stunning and visceral…Serizawa's brave storytelling gives us more than an epic arc. She creates a narrative that is in and of itself a multidimensional space. As well, it's an homage to the surreal artistry of writers like Jorge Luis Borges — whose voice she manages to honor with a story which is not an echo but her own capacious, original illumination."
LEARN MORE
JULY 20, 2020
JENNIFER PACKER, TROY MICHIE & SABLE ELYSE SMITH FEATURED IN "WORKS FOR THE NOW, BY QUEER ARTISTS OF COLOR"

In the recent New York Times Style Magazine story, "Works for the Now, by Queer Artists of Color," 15 queer artists of color were asked to elaborate on their work. "As the country contends with ongoing violence against queer and BIPOC communities, it's paramount that voices from those communities are heard. Not all artists are activists, of course, but they are all keen observers, ones who invite the viewer to consider their way of seeing things, whether their chosen subject is as expansive as prison reform or as singular as their own sense of self." Included in the powerful article were interviews with Jennifer Packer (Visual Arts Fellow 2015-2016 and 2014-2015), Troy Michie (Visual Arts Fellow 2016-2017) and Sable Elyse Smith (Visual Arts Fellow 2016-2017).
LEARN MORE