The Fine Arts Work Center and The Rona Jaffe Foundation Announce Inaugural Rona Jaffe Foundation Fellow, poet Hannah Perrin King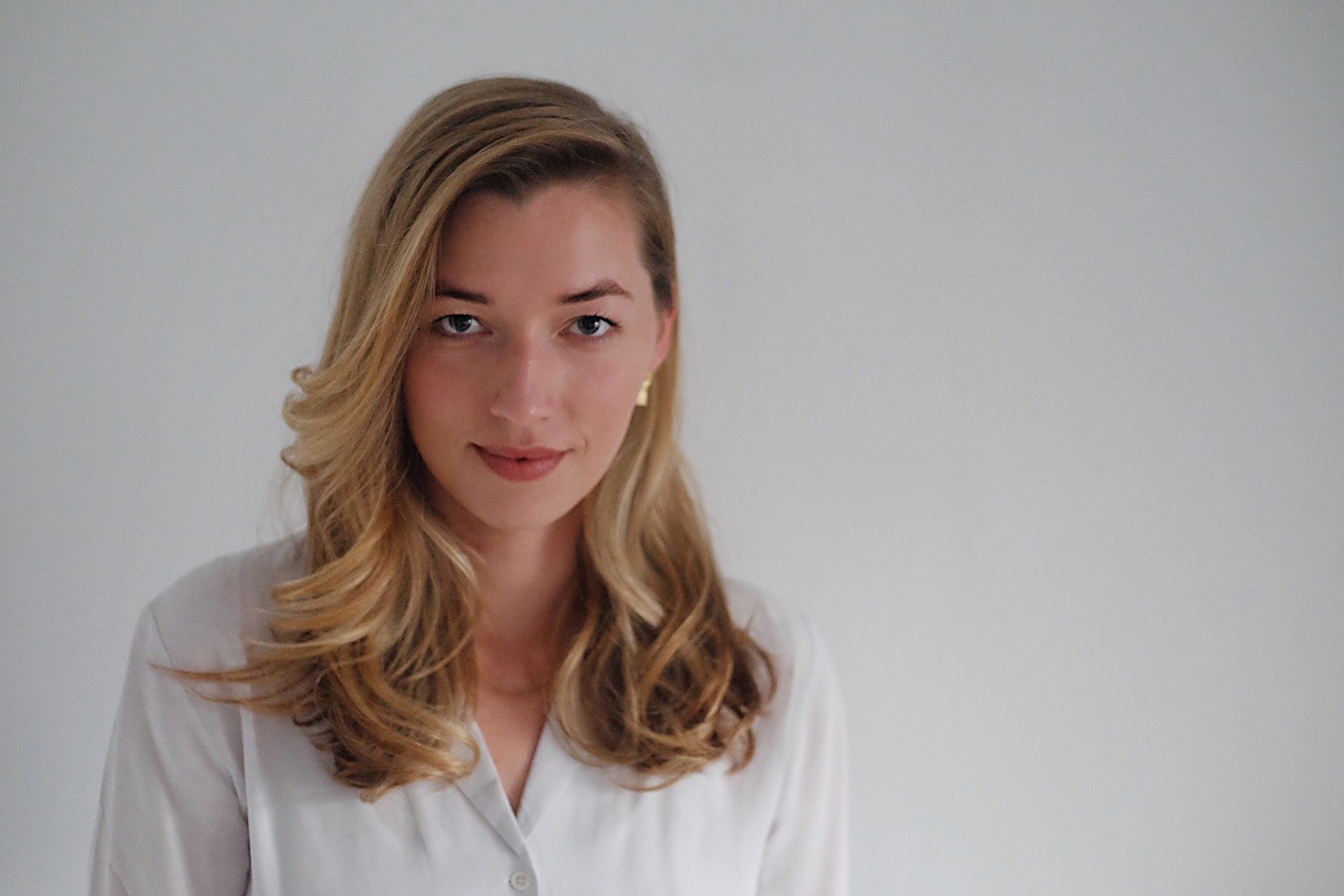 New annual Fellowship is established at the Fine Arts Work Center in Provincetown to support emerging women writers
In honor of celebrated author Rona Jaffe, poet Hannah Perrin King has been named the inaugural Rona Jaffe Foundation Fellow at the Fine Arts Work Center. Through this newly launched Fellowship, King was awarded a seven-month residency in Provincetown to focus on her creative practice. Her residency included an apartment and monthly stipends totaling $8,000, as well as a $2,500 prize to help defray the cost of travel and living expenses. 
The Rona Jaffe Foundation Fellowship at the Fine Arts Work Center was established in 2022. It will be awarded each year to an emerging woman writer of exceptional promise. During the residency, the Rona Jaffe Foundation Fellow will have the opportunity to pursue her work independently in a diverse and supportive community of peers. The Fellowship fully funds the seven-month residency and includes a $2,500 prize.
Hannah Perrin King was selected as the inaugural 2022-2023 recipient and completed her Rona Jaffe Foundation Fellowship at the Fine Arts Work Center in April 2023. "There are very few times in life when you're able to recognize, as it's happening, the old version of yourself becoming the new one," said King. "Here, at the Fine Arts Work Center, just that happened: a door was opened, and a door was walked through. To say my experience at FAWC was a gift does not begin to describe it. It was a portal, a metamorphosis. I am new, and for that I will always be grateful." 
King is the winner of The Georgia Review's 2020 Loraine Williams Poetry Prize chosen by Ilya Kaminsky. King is also the winner of Narrative Magazine's Eleventh Annual Poetry Contest, as well as AWP's Kurt Brown Prize for Poetry and New Millennium Writings' 48th New Millennium Award for Poetry. Her work has appeared or is forthcoming in The Adroit Journal, Narrative Magazine, The Missouri Review, The Cincinnati Review, The Georgia Review, Indiana Review, North American Review, THRUSH Poetry Journal, and Best New Poets, among others. Her first manuscript is a National Poetry Series Finalist, and she received a Tin House Summer Workshop Scholarship. King originally hails from rural California and now makes her home in Western Massachusetts.
"The Rona Jaffe Foundation is very pleased to be able to support the Fine Arts Work Center and its long history of supporting emerging writers and artists in underwriting an annual seven-month residency for a deserving and talented emerging woman writer," said Beth McCabe, Executive Director of the Foundation. "This partnership allows us to continue to provide support and opportunities for women writers at important conjunctures in their writing lives as well as recognize the important place the Fine Arts Work Center has held in the hearts and minds of so many writers and artists whose early careers were nurtured and developed during this formative residency experience. We were delighted to hear that Hannah's time at FAWC was nothing short of transformative and we could play a part in her growth as a writer. We wish her well as she continues on her creative journey."
"We are honored to partner with The Rona Jaffe Foundation to provide meaningful support for emerging women writers of exceptional promise such as Hannah Perrin King," said Fine Arts Work Center Executive Director Sharon Polli. "Through our collaboration, this Fellowship will further our shared efforts to nurture women writers and help make possible artistic achievements important to our larger culture. Support in the form of fully funded fellowships is also extremely important to the success of FAWC's overall ability to provide our unique residency program for artists and writers."
The Fine Arts Work Center is an artist-led organization based in Provincetown and connected to the world. The Work Center is internationally known for an acclaimed seven-month residency program granting fellowships to 20 emerging writers and artists each year. Past Writing Fellows have included current U.S. Poet Laureate Ada Limón, Pulitzer Prize-winner Jhumpa Lahiri, and National Book Award recipient Susan Choi.
About The Rona Jaffe Foundation
The Rona Jaffe Foundation's programs of support for emerging women writers identify and encourage women writers of exceptional promise in recognition of the important contributions they make to our culture. Its work acknowledges the difficulties some of the most talented among them have in overcoming obstacles in finding time to write and gaining attention. For nearly 30 years, through the Writers' Awards program (1995-2020), sponsored fellowships held at distinguished cultural and educational nonprofit institutions throughout the country, and the support of vital literary nonprofits, The Rona Jaffe Foundation has helped many women build successful writing lives by offering opportunities, encouragement, and financial support at a critical time. www.ronajaffefoundation.org 
About the Fine Arts Work Center
The Fine Arts Work Center is an international home for artists and writers in Provincetown, Massachusetts —  the country's most enduring artists' community. Founded in 1968 by a group of luminary creators including Stanley Kunitz, Robert Motherwell, Josephine and Salvatore Del Deo, and Hudson and Ione Walker, the Work Center has given artists and writers the space and time to pursue their work within a community of peers for more than half a century. The artist-led Work Center supports emerging artists and writers through its world-renowned Fellowship program, and also offers summer workshops and year-round virtual learning opportunities to advance creative practice. Fine Arts Work Center Fellows who have arrived in Provincetown as emerging writers have gone on to win Pulitzer Prizes, National Book Awards, MacArthur Fellowships, and the Nobel Prize in Literature. Visual Arts Fellows have presented their work at the Venice Biennale, The Museum of Modern Art, The Whitney Museum of American Art, and at other venues around the globe. The Fine Arts Work Center supports artistic freedom, nurtures creative connections, and makes possible artistic achievements important to the larger culture. 
If you are interested in learning how you could support a FAWC fellowship, please contact Executive Director Sharon Polli at 508.487.9960. 
Back to Press Center