INTERVIEWS & SPOTLIGHTS: JUNE SYLVESTER SARACENO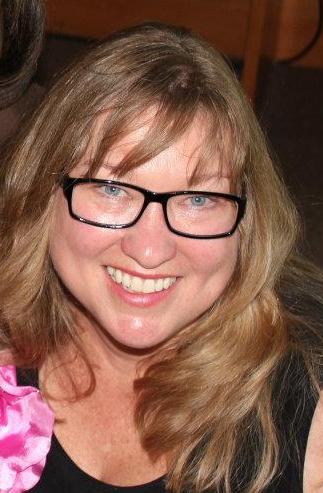 June Sylvester Saraceno is the author of Feral, North Carolina, 1965, listed in BuzzFeed as one of "18 Must Read Books from Indie Presses" in  2019. Her work has appeared in The Rumpus, Southwestern American Literature, Big Muddy, Adirondack Review, and other journals. In addition to fiction, she is the author of three poetry collections. She teaches graduate writing workshops in the MFA programs at University of Nevada, Reno and Sierra Nevada University.
Read the FAWC interview with her below, and register now for the 24PearlStreet Course Creating Unforgettable Characters, November 8 – December 3, 2021.
You grew up in the rural South and now live in the Sierras in the Western US, and you have noted that both regions have had an influence on your work. This course focuses on creating unforgettable characters. How much does place act as a character in your work?
The rural South is arguably the biggest character in my novel Feral, North Carolina, 1965. Setting is never merely backdrop—it is often the central shaping force on a character, influencing how they speak, what they believe, how they experience and interpret the world. For the main character in the book, Willie, life in the rural South is all she knows. For her, it is the world; so when it starts to crack, it feels monumental.
How does developing a character differ when you're writing a piece of fiction compared with a memoir or other piece of nonfiction? Have you struggled with fully fleshed out characters – flaws and all – with "real" people?
The benefit of memoir is that many—if not most—of the characters are already familiar, even perhaps well known to the writer. In fiction, I find that my characters continually reveal themselves to me as the story progresses. I'm getting to know them as they emerge in the story. How characters come alive for readers is remarkably similar, however, whether in fiction or memoir. Their voice, their actions (and inaction), their quirks, their habits—the way they reveal themselves in a narrative comes from the same toolkit. The better we know our characters, the more opportunities we have to give them a fully fleshed out presence for our readers.
What is it about character in particular – compared with (or in combination with) content, writing style, setting – that you feel allows a story to be told at the level it needs to be told?
It's the characters in a story that people love, or hate, root for or against, care about, become intrigued by, and ideally remember. Characters make the other elements of the story—plot, setting, scene, etc.—meaningful. Of course, all of the elements of story crafting work together and can't be separated—what happens to characters is part of who they are—but often when we think of a memorable book or story, it's the individual characters that we recall.
This is your first time teaching with 24PearlStreet. What are some hopes you have for the course, and what do you hope your students take away from the experience? 
I hope the participants will see their characters come into sharper focus, hear their voices more clearly. I look forward to engaging exchanges and meeting some memorable characters in the making!
Register now for the 24PearlStreet Course Creating Unforgettable Characters, November 8 – December 3, 2021.
—
24PearlStreet aims to increase your access to workshops—no matter where you are in the world. To view the entire 24PearlStreet workshop catalog, click here!